What Might Thailand's New Tech Start-Up Visa Mean For Your Company?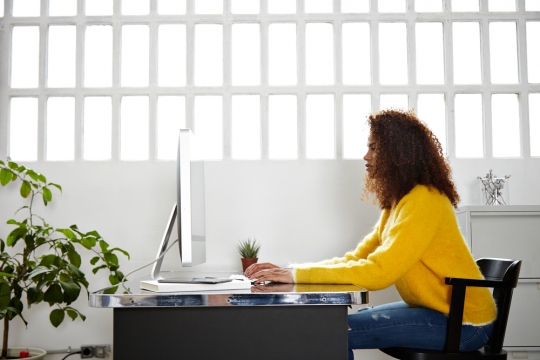 Thailand is celebrated as an ancient culture, replete with thousand-year-old temples and a spirituality which mingles with a bustling city life and a booming economy.
However, the 'Land of Smiles' has its eyes firmly set on the future thanks to its continued investment in technology industries. The country is looking to become an incubator nation for the next generation of innovation.Thailand is trying to attract experts, executives and digital whizz kids from around the world to invest in a number of key areas. Smart cars, clever crops and intelligent electronics are all under the spotlight as the government looks to become a major player in the Research and Development (R&D) game. R&D is at the heart of the government development initiative known as Thailand 4.0.
The Prime Minister's development unit has launched the scheme to attract both investment and expertise from overseas to inject momentum into the plan. Thailand 4.0 is intended to develop ten industries, with a view to building the technology of tomorrow, securing Thailand a place on the world tech stage.
Expats are being used to kick-start the plan, developing industries that Thai nationals can then graduate into. Similar schemes have worked well in the Middle East, with the Emirates and Saudi Arabia now focusing on growing the number of their citizens working in their now booming economies.
Thailand 4.0 is there to solve a specific problem in the Thai economy. Ministers are afraid of the country getting caught in what they call the 'middle income trap'. Thailand has industrialised and become relatively stable, but without continued growth, the economy will stagnate. Hence the investment in futuristic technology.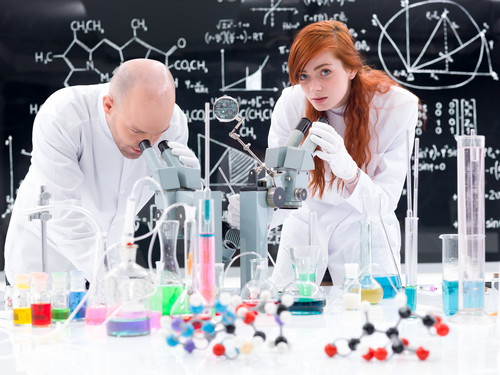 Various industries make up the focus of the new visa category
The ten industries chosen for a growth spurt are: next-gen automotive, food tech, agriculture and biotech, medical and wellness tourism for the affluent, aviation and logistics, robotics, medical tech, digital, bio fuels and chemicals, and next generation electronics.
In order to attract the expertise that can boost these sectors, Thailand is releasing a new class of visa known as the SMART visa. Secretary-general of the board of investment Duangjai Asawachintachit said, "SMART visas will be an important factor in pushing the country toward Thailand 4.0".
The industries identified are known as 'S curve' amid the jargon-filled initiative. Five of the industries – automotive, electronics, tourism, agriculture and food – are intended to provide the initial boost. This first element builds on existing infrastructure and sets the stage for the next five industries to achieve the plan's longer-term goals.
Spanning both stages is the broad 'digital' category. This catch-all class is designed to build up cloud computing, cyber security, e-commerce, creative media and smart-city technology. These innovations will then be used to support the nine other categories and help them grow bigger and faster.
Whilst Thailand 4.0 is designed to put the economy on steroids and jump-start a tech revolution, the scheme still relies heavily on outside influence. A survey by the centre for economic and business forecasting showed that 55 percent of Thai businesses asked had little knowledge of the scheme, and only one percent said they understood it comprehensively.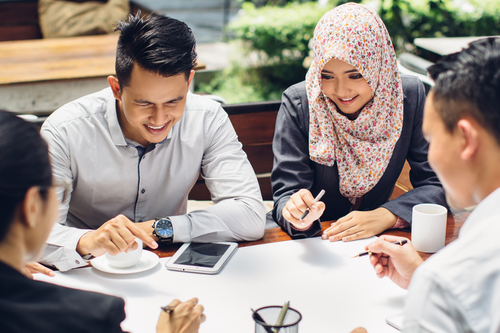 Tech teams will find Thailand to be a welcoming hub for their businesses
The scheme is definitely outward-looking, with the SMART Visas subdivided into four categories. Labelled T (talent), I (investor), E (executive), and S (start-up), Thailand is gearing itself to welcome the skills and cash to start this tech revolution.
Existing businesses in the country will find the T and E visas help steer them towards the new national goals, bringing in skills and experience from advanced economies around the world.
It is the I and S visas that are likely to cause the biggest stir in the Thai business world. The door has been opened to an influx of bright, driven people from all over the world to come in and start challenging existing business. There is bound to be a certain amount of attrition in the coming years as Thai industry struggles to keep pace with light-footed start-ups introducing game changing ideas to which bigger businesses will have to adapt.
Of course, this is part of the idea, cutting away the stagnant deadwood of the economy and encouraging new growth instead. Established businesses will have access to existing visa programmes as well as SMART T, E and I should they decide to stay in the race.
The attraction of the SMART visas is that they are easier to apply for and less hassle to maintain than older visas. Once an applicant's qualifications have been endorsed by the visa office, they can pretty much start work. Unlike other visas, no additional work permit is required. The process has been streamlined to take around 60 days.
SMART visas also enjoy more generous terms than older visas, allowing holders to report to the government annually rather than the current 90 days. The visas are also multiple-entry, allowing expats to come and go from the country for business or pleasure travel. Probably the biggest boost is the family of a SMART visa holder as it allows spouses and dependents under 19 to stay in Thailand and spouses to work without the need for special permits.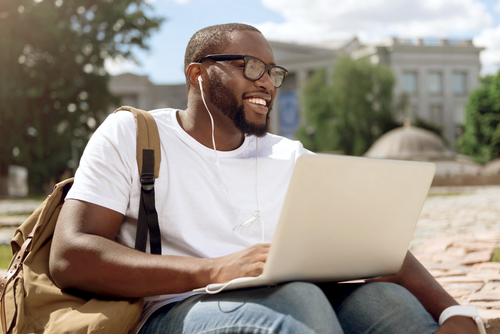 Although it's aimed at start-ups, the visa isn't appropriate for digital nomads
Businesses need to think carefully about which visas are right for their expat employees as some come with specific requirements for money to be invested, or with maximum time limits. Good news for expats is that the T visas stipulate minimum earnings in order to be eligible; however, not every business will be able to cover GBP £4,500 a month.
One thing to note is that the scheme is not a digital nomad visa. Although those on the SMART visa are allowed to come and go from Thailand, the scheme ties employees to a business. Freelancers and creative techno-nomads are unlikely to find the visas support a globe-trotting lifestyle.
Thailand 4.0 and the SMART visas are the opening lines in the next chapter of the country's story. It remains to be seen if this will be a fairytale romance between expert expats and Thai tech, or a far-fetched fantasy.
Have you lived in Thailand? Share your experiences in the comments below, or answer the questions here to be featured in an interview!
Latest Videos
Making A Career Change Abroad
Making A Career Change Abroad
Christmastime In South Korea And Spain
This error message is only visible to WordPress admins
Important: No API Key Entered.
Many features are not available without adding an API Key. Please go to the YouTube Feed settings page to add an API key after following these instructions.
Latest Articles