Most state banks in Turkey were originally established to finance specific industries (such as Ziraat Bank, which was established to help agricultural development), but private banks generally have close connections to large industrial groups and holdings. The Central Bank of Turkey was founded in the early 1930s, and it is responsible for things like issuing banknotes, protecting the currency, and regulating the overall banking system. It also finances the government's budget deficits and makes loans to public and private banks.As of March 2020, there are 48 banks operating in the country, with around 10,094 branches in Turkey and around 70 operating abroad. All banks in Turkey are subject to the Banks Act. When this new law was implemented, the Banking Regulation and Supervision Agency was created, in order to safeguard the rights and benefits of depositors. The Banks Association of Turkey is the representative body of the banking sector in Turkey, and it was essentially established in order to protect and promote the professional interests of its members.
Banking options for expats
Expatriates typically choose to maintain at least a basic bank account in their home country, in addition to opening a new account when they relocate. This will allow you to easily keep up your credit rating and credentials back home, and to pay any outstanding debts or direct debits etc. Many expats struggle to open a new account after being "absent" from their home country for a number of years, and some experience difficulties in obtaining loans, mortgages, and credit cards when they return, too.
Having a local account in your new location is more often than not a necessity if you are working and want to get paid. It is also necessary for paying your local rent or mortgage, bills, etc., and it will help you avoid multiple transaction/withdrawal/exchange fees. If you already have an account with an international bank that operates within Turkey, you may not need two separate accounts.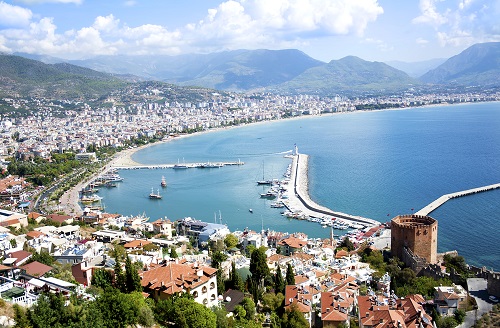 If you already have an account with an international bank that operates within Turkey, you may not need two separate accounts
Turkey's somewhat volatile currency often prompts expats to keep a secondary account in foreign currency to shield their savings, or to deposit the majority of their funds into an offshore account. Although offshore accounts can have negative connotations – for example, they are often associated with illicit dealings and money laundering – they often don't deserve their bad reputation. The primary reason that expats favour offshore banking is that it protects their assets from things like political instability and/or volatile currency.
How to open a bank account in Turkey
Each bank in Turkey will have its own process when it comes to opening a new account. Generally speaking, there is a list of commonly required documents, which almost everyone will need to present in order to open and activate an account. These documents include:
• A valid passport or other form of valid photograph identification
• Your 'Republic of Turkey Tax Identification Number' (you can obtain this from the Finance and Tax Office)
• Proof of address (usually in the form of a recent utility bill or a signed rental contract)
• Completed proof of signature form
You can check each branch's specific requirements by visiting your chosen bank's website. More often than not, the larger retail banks will have English translations available on their websites.
The most important prerequisite for opening an account, with most banks in Turkey, is the Republic of Turkey Tax Identification Number. In some cases, you may be able to open some basic/restricted bank accounts as a non-resident, but this will depend on your provider.
When you successfully open a bank account, you will automatically be granted a debit card, but obtaining a credit card is subject to stricter criteria. The exact criteria that will determine whether you are eligible for a credit card or not will vary from bank to bank.
More on banking in Turkey
There are a number of banking providers in Turkey to choose from, including local institutions (the key players being Garanti, Denizbank, Halkbank, Akbank and Isbank) and several well-known international banks (including HSBC, ING and BNP Paribas, under its subsidiary TEB).
Banks in Turkey are usually open from 8:30 a.m. to 12:00 p.m., and then from 1:30 p.m. to 5:30 p.m. (Monday to Friday). Most banks are closed on the weekends.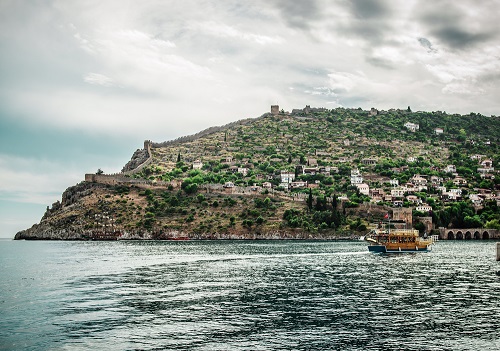 There are a number of banking providers in Turkey, including local institutions and several well-known international banks
When choosing a bank account in Turkey, it's important to read the terms and conditions carefully, especially when it comes to banking fees and charges. For example, you may find that there are handling charges levied to keep your account open, or even just to use a credit or debit card. These fees, at first glance, often appear insignificant, but it is worth keeping in mind that they can really add up over time.
Additionally, you may encounter charges when withdrawing money from ATMs that are operated by a different bank from your own. This is why it's a particularly good idea, when considering potential banks, to look at their ATM network and see whether they have a large presence in the area you will be living in.
Another problem that expats experience is when they move money between accounts that use different currencies. Many banks will not only charge you a transaction fee for this, but they will also convert your money at an exchange rate that is unfavourable.
Internet and mobile banking are widespread in Turkey. Your bank will provide you with a username to access their e-banking platform, once you have successfully opened an account with them. Most Turkish banks also provide e-banking services in English for foreigners.
For more information on the banking sector in Turkey, you can visit the Banks Association of Turkey website.