Turkey has universal healthcare under its universal health insurance system, which in turn is part of the Social Security Institution (SGK). Under this system, all residents registered with the Social Security Institution can receive medical treatment free of charge in hospitals contracted to the SGK.The national healthcare system in Turkey underwent a major overhaul in 2013. This was done to improve access, quality, and cost. Since then, satisfaction rates among patients have more than doubled. Doctor to patient and nurse to patient ratios are improving. Under this new healthcare system, Turkey is experiencing an increase in healthcare tourism, with nearly 200,000 foreign nationals travelling to Turkey to take advantage of it each year.
All residents, including foreigners who have been granted a residence permit, are entitled to benefit from general health insurance. For foreigners to qualify, they shouldn't be insured in any country except Turkey and shouldn't have a right to benefit from other health insurance. An international insurance plan is one of your options, but it will disqualify you from Turkish national health insurance.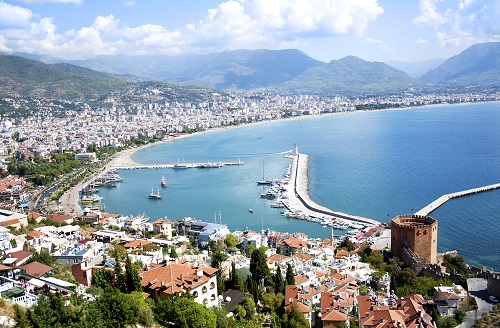 All residents in Turkey are entitled to benefit from general health insurance
In order to get benefits from health services and to be included in the scope of general health insurance, foreigners first need to apply for a social security card from the Social Security Institute. This can be done by visiting your nearest social security centre. The following documents are required from foreign nationals during the Social Security application process:
• Original or approved form of residence permit
• Original or certified photocopy of the official healthcare provider indicating the general health insurance application from the social security institution of the country of citizenship
• Passport
• Work permit
In order to obtain a work permit, you first need to find a job in Turkey. Your future employer must apply for your work permit. Foreigners cannot apply for work permits in their own name or without having a job in Turkey. Work permit applications for foreigners who have a residence permit that is valid for at least six months can be made within Turkey. For foreigners who are not residence permit holders, applications must be done via the Turkish Consulate in their home country.
Residence permits can be extended only before their expiration date. Please note that, currently, tourist residence permits can be extended only by citizens of EU countries, OECD countries, Russia, and China. Citizens of other countries can only extend residence permits if the purpose of stay is something other than tourism.
At the end of this process, and once all of the required documents and applications have been submitted, foreigners can benefit from health services in Turkey. Family members of foreign nationals who are covered by universal health insurance can benefit from these health services as well.
What are the limitations on family benefits?
Spouses and children of qualified foreign nationals who are living, working, or studying outside of Turkey are not eligible to benefit from their universal health services. Only foreign nationals or those falling into one of the following categories can benefit from health services:
• Their spouses, residing in Turkey
• Their children who are under 18 and residing in Turkey
• Their children who are not married, have not reached 20 years of age, and are enrolled in a high school or equivalent educational institution
• Their children who are not married, have not reached 25 years of age, and are enrolled in an institute of higher education
• Regardless of age, their children who are determined as invalid
• Parents who are deemed dependants, as determined by financial criteria utilised by the National Health Institute
All foreign nationals are required to pay healthcare premiums, which is a percentage of their income. As an example, a minimum wage earner will pay approximately 24% of their income in order to benefit from all of the health services in general and health insurance from Turkey.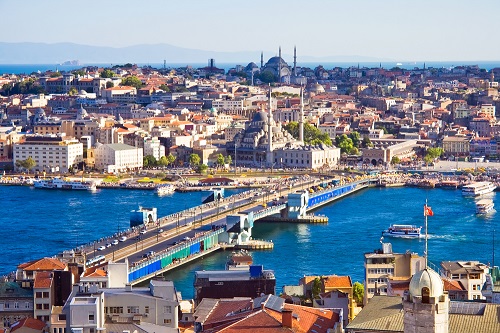 All foreign nationals are required to pay healthcare premiums
What foreign students need to benefit from the health services
For foreign students who will be continuing their educational life in Turkey, a first-year residency permit is not required. The educational institutions will register students who request it three months prior to the date on which they wish to begin having public health insurance coverage. There is no health insurance or healthcare for foreign students who do not have other insurance during this three-month period.
The health premiums paid by foreign students are 4% of the current minimum wage. All health premiums of the students covered by the universal health insurance must be paid within 30 days, provided that they are valid on the registration date.
The additional potential rate variations, arising from changes in the minimum wage, must be paid by the end of the month when the change is implemented.
What is included under universal health insurance
The following medical treatments are covered by the SGK:
• Emergencies
• Work accidents and vocational illnesses
• Infectious diseases
• Preventive health services (drug and alcohol abuse)
• Childbirth
• Extraordinary events (injuries from war and natural disasters)
• Fertility treatment for women younger than 39
• Cosmetic surgery deemed medically necessary
While some SGK-contracted hospitals offer dental care, in most cases, patients must rely on private dental services and are responsible for covering the costs. In addition, patients must partially cover the cost of some prescription drugs and outpatient services. A complete list of all covered services can be found on the Social Security Institute website. As the services do change frequently, it is recommended that you check to see whether coverage is available for the treatment/service you want.