In general, you should not find it difficult to obtain any medication you require while living in Turkey. Turkish pharmacies are usually well-stocked, and if they don't have a particular medicine handy, they will be able to order it, including from other countries. 
In large cities, it's easy to find 24-hour pharmacies, but small towns and villages usually have a designated "duty pharmacist" (nöbetçi eczane), who will be on call 24 hours a day. There will usually be a sign outside your local pharmacy indicating the current nöbetçi eczane. Very small towns may have only one.
Turkey's pharmacy system relies greatly on pills. A doctor may write you several prescriptions per visit. It's not uncommon to receive a prescription even if your doctor has yet to make an official diagnosis. This is probably because Turkish culture has put great faith in pharmaceutical treatment. Additionally, pharmaceutical companies have been known to offer extra payments to doctors to push their medications, which can influence local doctors with low salaries.
You don't need to take every one of your pharmacist's recommendations at face value. Keep in mind that they sometimes try to sell foreigners the most expensive medication that they have in stock. If you have insurance, you will probably pay no more than 20% of the cost of your prescribed medication, but even so, those costs can add up if you are filling multiple prescriptions. When getting prescriptions filled, remember to ask for any generic options that would serve the same purpose.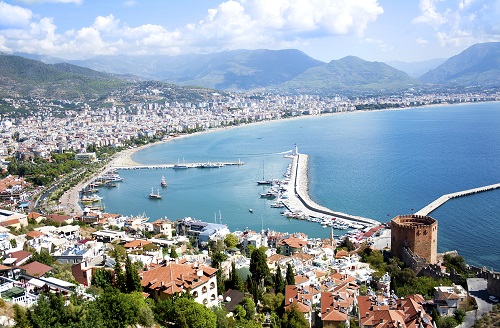 Both prescription and over-the-counter medications are highly regulated in Turkey. If you are being treated by a local doctor and are having your prescription filled by a local licensed pharmacist, this regulation ensures you receive the best care and service. It also makes sure that all of your prescribed medications work well together.
The Turkish Ministry of Health (MOH) regulates the sale, distribution, approval and regulation of all drugs, including prescription and over-the-counter drugs, in Turkey. Per 1930's Public Health Law No. 1593, the MOH's duty and authority is to "control and audit all serums and vaccines, dietary supplements, drugs and all poisonous, active and narcotic substances, except those serums and vaccines explicitly used on animals."
The MOH also oversees the Turkish Drug Tracking System (İlaç Takip Sistemi or İTS). The system registers each medication container and assigns it a unique identification bar code, and it allows only certified pharmacies to receive drugs registered by the İTS that carry an official İTS barcode. 
In addition to the MOH, there's the Turkish Chamber of Pharmacists, which is a collective of all of the pharmacists in Turkey. It is similar in form and in mission to the U.S. National Association of Boards of Pharmacy. It serves as a regulatory body for pharmacists, as well as a professional guild. Since it is not a federal regulatory body, the Chamber only has limited jurisdiction over pharmacists and pharmacies, but it does play vital roles in licensure and permitting, and it provides limited regulation and policing. 
In Turkey, pharmacists usually mix and fill most drugs by hand. The kind of automation common in pharmacies in the European Union and the United States has not yet reached Turkey's independent pharmacies. 
While pharmacies in Turkey are still very hands-on, Turkey does have its share of online pharmacies. However, the Chamber frequently warns about the threat to public health that web-based pharmacies pose. Currently, Turkey does not permit the online sale of pharmaceutical or medicinal products. This includes everything from regular prescriptions to extras, like dietary supplements, homeopathic treatments that make claims to treat various diseases, steroids, and baby formula.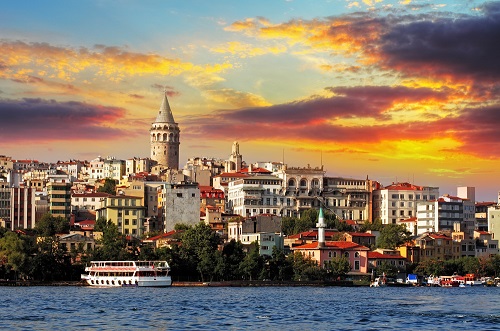 Residents of Turkey are unable to order drugs or supplements from websites that operate from outside of the country and ship products directly to consumers, since web-based sales are prohibited. Individuals can also not personally import pharmaceuticals into Turkey.
Physical pharmacies must be approved and licensed by the MOH before they can dispense prescription-only and over-the-counter medicines. They also need licensure to sell most medical devices and dietary supplements.
The MOH has categorised medicines into four classes:
Over-the-counter medicines

Narcotic prescriptions, also referred to as red prescriptions

–

these include prescriptions for drugs like fentanyl or morphine, and they must be written on red paper that is then tracked from prescriber to patient via İTS

Psychotropic prescriptions, also referred to as green prescriptions

–

these include ephedrine, phenobarbital, and codeine, and they are written on green paper and similarly tracked from prescriber to patient via İTS

Normal prescriptions

–

these include more run-of-the-mill drugs, including dextromethorphan syrups, such as Theraflu and Vicks, and are written on white paper
Normal prescriptions aren't so tightly regulated by the MOH, and they are not individually tracked. However, they are recorded by each pharmacy's log, which includes patient information. 
Keep in mind that, in Turkey, some drugs that are prescription-only elsewhere, like Cialis or Viagra, are available over-the-counter. They are sold directly, without the need for a script or a record of the sale. This means that websites selling such drugs in Turkey are not selling illegal drugs, but it's still a violation to order from them, since online pharmacies are not currently regulated and licensed for the sale of any medicinal products, including those available without a prescription. 
Although some traditionally prescription-only drugs are available over the counter in Turkey, some other treatments are less readily available than elsewhere. For instance, herbal medicinal products must be approved and regulated by the MOH. Similarly, dietary supplements are heavily regulated, and they cannot be sold if they make claims to diagnose, treat, or rehabilitate their users.