The UAE is a hugely popular expat destination, with about 80% of its residents being from abroad. Most of the expats living there are from Asia, although its relatively liberal culture compared with other Gulf states makes it popular with expats from Western nations too.
There are many reasons to move to the UAE, from its high wages and excellent job opportunities to the luxurious style of living. Still, moving abroad is rarely a straightforward decision, and while dreaming about luxuriating on beaches is fun, it's important to keep the more practical considerations in mind too.One of the most important things for anyone moving abroad to consider is the question of healthcare. Often the system in your new country will be vastly different from what you're used to, and being caught short after you arrive can lead to sticky situations.
The Health System In The UAE
The UAE has an excellent standard of healthcare throughout the country, and most of the medical staff speak several languages, including English.
There are no GP surgeries in the UAE. Instead, you can visit a doctor in a medical centre or hospital. This is the place to go for any day-to-day concerns such as viruses, and for vaccinations and help with pregnancy. If you suspect there is something more serious going on, you don't need a referral to see a specialist; you can simply find one for yourself and book an appointment to see them.
For emergency care and surgery, you have several different hospital options. Most emergencies are dealt with at Rashid Hospital in Dubai; Abu Dhabi has a wider range of options. For non-emergency surgery and other non-urgent hospital procedures, your specialist will refer you to the right hospital and department for your needs.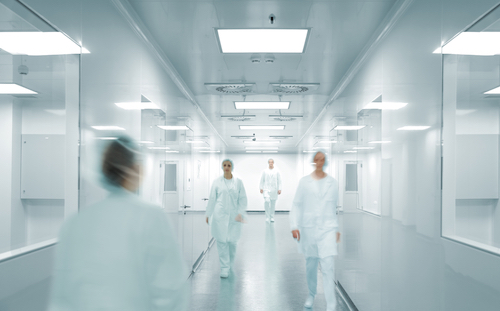 There are several different hospital options in the UAE
If you want to use a public hospital, rather than a private one linked to your insurance provider, you will need to apply for a health card from the relevant health authority, for example Dubai or Abu Dhabi.
Corporate Health Insurance
As of 2016, it has been a legal requirement for companies relocating employees to the UAE to provide them with health insurance. However, it is improtant to make sure your cover includes everything you might need. If you have dependents or a spouse moving with you, will they be included in your healthcare plan? Does the level of voluntary excess on your plan change if you relocate abroad? Be sure to ask these questions of your HR department before you make the move.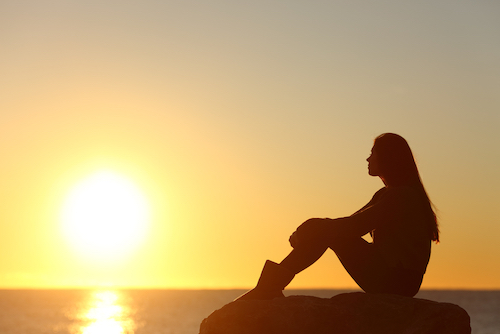 Many expats find that moving abroad takes a toll on their mental health
A variety of studies have shown that expats are at a higher level of risk for mental health problems than domestic workers. Mental health is frequently overlooked in insurance plans, particularly those provided by employers, but it's important to ensure you have adequate cover in place for any eventuality. As of July 2019, BUPA have become the first insurer to cover all mental health conditions, including addictions.
Do You Need Private Health Insurance In The UAE?
If your company doesn't offer full health cover for your dependents, or if you're moving abroad for a reason other than work, do you need to purchase a plan?
The short answer is: probably. Currently, government-funded healthcare is only available to UAE citizens. Although citizenship can be granted to foreign nationals living in the UAE, only a limited number of applicants are successful. Across the Middle East in recent years there has been a drive towards replacing expats with locals in a variety of different industries, and this has made the process of obtaining citizenship more complex than it previously was.
In Abu Dhabi and Dubai, you will not be granted a visa unless you can prove that you already have the relevant health insurance.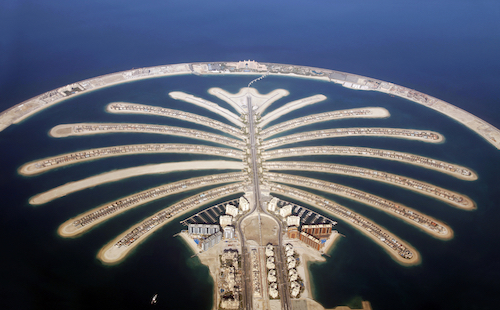 Abu Dhabi and Dubai require proof of health insurance for entry
If you are confident that you will be able to obtain citizenship in the UAE, whether by birth, descent or naturalisation, then you may not need health coverage in the long term. However, it would be prudent to make sure you are covered until your citizenship is confirmed; and it is important to note that the UAE does not grant dual citizenship, so if you do choose to become a citizen, you will lose citizenship of any other countries.
Healthcare Costs In The UAE
The cost of health insurance will depend on your individual circumstances, however premiums tend to be in the range of 6,000AED per year (£1,300 GBP / $1,600 USD) at the lower end of the scale, and 34,000AED per year (£7,500 / $10,000 USD) at the higher end.
One-off consultations usually cost around 220 AED (£50 GBP / $60 USD), or 400 AED (£90 GBP / $110 USD) for emergency and out-of-hours callouts.
Taking Medication In The UAE
Although the UAE has a number of 24-hour pharmacies, so you should be able to find somewhere to purchase your medication, you may face some challenges depending on what your doctor back home has prescribed. The UAE considers many types of medicine to be controlled substances, and there is a substantive list of drugs that may not be allowed over the counter, or even on prescription. Sleeping pills, antidepressants and anxiety medicines are examples of drugs that are not allowed.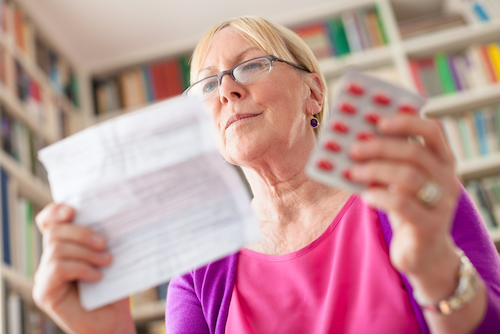 Make sure your medications are allowed in the UAE
The UAE has a very strong anti-drugs policy, with the potential of jail sentences for up to four years if you attempt to bring in controlled substances.
If you are taking any medications that might fall under this umbrella, make sure you discuss the situation with your doctor at home before you leave.
The UAE is a great place to live and work, and many expats continue to make their homes there despite the government's drive to give priority to UAE nationals. As long as you've made sure you have the right healthcare policy in place, and you've checked that you're able to bring your medicines with you, there's no reason for you not to thoroughly enjoy your time in the UAE.
Would you like to share your experience of life abroad with other readers? Answer the questions here to be featured in an interview!