As an expat in the UAE, you will probably not be able to access a significant degree of public healthcare. Health insurance schemes in the UAE, a federation of seven Emirates, vary depending on which region you are working in, but overall, free healthcare is only available for UAE citizens with the exception of the new Gold Card visa.However, in some Emirates, employers are obliged to register employees with private health insurance schemes, so you will need to ascertain if this is part of your own employment package. You can also take out private health cover yourself.
How does the Emirates state health insurance system work?
Health care throughout the Emirates is of a high standard, whether it is in the public or private sector. The public scheme only applies to citizens and the process for becoming a UAE national is tough. As of 21 May 2019, however, the UAE has started granting permanent residence to "exceptional professionals." This includes "investors and exceptional doctors, engineers, scientists and artists." The visa is called the Gold Card. The first round of visas will be granted to 6,800 expats.
Permanent resident status will automatically be granted to your dependents if you are a Gold Card holder. Permanent residents will also be granted 100% ownership of any businesses or business assets without needing an Emirate partner.
Only expats who hold Gold Cards are able to access public healthcare
If this applies to you, you should be able to access the public healthcare system in due course.
If you are not covered by a scheme associated with your employer (or if they have provided cover and you want to top it up), you have two main options:
• private cover arranged by yourself
• registering with the Essential Benefits Plan (EBP) which provides the same coverage as the UAE public healthcare, but which is only available to those earning less than 4,000 AED per month (1,090 USD). It is unlikely that you will be eligible for this scheme, however, as expat workers tend to be comparatively highly paid.
In Abu Dhabi, employers are legally responsible for arranging coverage for employees. You will therefore have mandatory cover if you are working for a company here.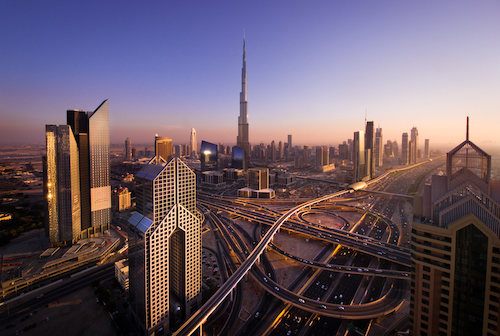 In Abu Dhabi and Dubai, employers must provide health insurance for their employees
In Dubai, the government has now made it compulsory for employers to take out health insurance for employees. Employers are obliged to provide minimum medical insurance cover for their employees from an insurance company that is approved by the Dubai Health Authority (DHA).
The DHA will issue two categories of permit to insurance companies: approved and participating. Approved insurers must provide comprehensive insurance plans, while participating insurers provide basic plans (these are usually taken out for lower-paid workers).
However, even if you are insured by your employer, you will also need to pay some out-of-pocket expenses for healthcare, and this will usually consist of around 10% of any treatment. The state will pay clinics and hospitals, but if you go to an institution that is not covered by your insurance provider, you may need to pay upfront first and then put in a claim.
Most expats will be based in Abu Dhabi or Dubai. However, in the northern Emirates (Ajman, Ras Al-Khaimah, Sharjah, Fujairah, and Umm Al-Quwain), it is not compulsory for employers to provide health insurance to their employees. Your employer may do so, but if they do not, you will need to take out private cover.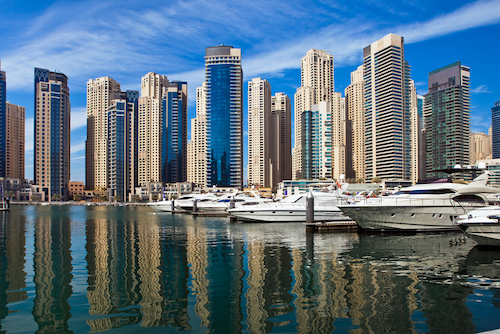 Emergency care will need to be paid for out of pocket
If you need to use one of the public hospitals in the case of an emergency, you will need to present a health card from the Department of Health and Medical Services (DOHMS). To apply for this, you need:
• a copy of your passport
• a covering letter from a sponsor
• a visa application copy
• two passport size photographs
• a completed application form
The cost will vary from AED 100 ($27) for under 9 years of age, to AED 300 ($82) for over 18s.
To register with a doctor or clinic, the government of the UAE provides a full list of practices. Details of visiting and local specialists are also available on the site and you can book an appointment online. Healthcare portals will also allow you to access your own medical records and results online.
In addition, the UAE has established a number of medical cities: complexes of clinics of various specialties. There are three healthcare cities in the UAE:
• Sheikh Khalifa Medical City
• Dubai Healthcare City
• Sharjah Healthcare City
Treatment is of a high standard and you should have little difficulty in accessing the healthcare that you need, although this will be in the private sector.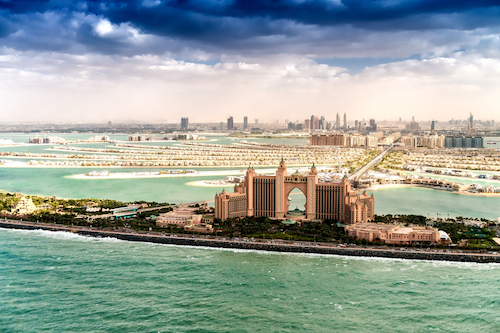 The UAE's "healthcare cities" provide an excellent quality of care
The UAE has launched medical tourism portals online, allowing international medical tourists to book procedures and access a wide range of services:
• direct contact with healthcare providers
• visa issuance
• booking appointments
• hotels
• transportation
• other recreational activities
Why buy private health insurance?
You will need to take out private cover yourself if you are not covered by your employer or if you are not eligible for the EBP. Medical treatment in the UAE is expensive, though of a high quality, and many expats choose private insurance plans to avoid high out-of-pocket costs.
Some expats also choose private cover to speed up waiting times for diagnosis and treatment.
What is covered by private health insurance?
Private health insurance will cover basic treatment, consultations and diagnosis, but plans may also include:
• dental treatment
• vision care/glasses
• hearing aids
• elective cosmetic procedures
The Emirates are also a centre for medical tourism, including orthopedic, dermatology, and ophthalmology, with Dubai clinics specialising in dental, cosmetic and fertility treatments.
How much does private health insurance in the UAE cost?
A comprehensive plan is likely to cost you on average from 5,500 AED ($1500) per annum to 10,000 AED per year ($2,720).
A basic coverage plan for a family of four will be around 17,000 AED ($4,630 USD) but can go up to 33,500 AED ($9,120) on a comprehensive plan.
Would you like to share your experience of life abroad with other readers? Answer the questions here to be featured in an interview!