Settling down in a new place takes time, even if you move to a place you really like. However, once you get accustomed to the culture and lifestyle of new home, planning your finances should be one of your top priorities.
Anyone who is employed, works as a freelancer or runs a business should open an account with a bank locally, so that all their domestic and international transactions can take place without any problems.
The whole procedure is fairly straightforward and simple, as long as you meet all the banking prerequisites.Banking in the UK
In the past it was not easy for an expat to open a bank account in the UK, primarily due to a lack of credit rating and proof of address. Fortunately, some of the bigger banks have now created accounts to overcome the challenges that were specific to expats.
In the past, banks did not charge any fees for opening and managing their customers' accounts. In fact, many of the institutions actually offered their clients an incentive to deal exclusively with them instead of their competitors. However, more recently, UK banks have adopted the global trend of levying monthly or transaction charges. The amount charged by each bank may vary, so it is advisable to shop around a bit before choosing one. With at least 20 different retail banks to choose from, picking the best institution can become difficult. It is still possible to find basic current accounts that levy no charges, but these also come with fewer benefits.
A majority of the banks in this country open their doors to customers from 9:00AM to 5:00PM on weekdays. Telephone banking services are generally operational for an extended period of time, with some banks taking calls 24/7. Online banking has become a standard feature that is offered by almost all banks in the UK. This helps customers manage their accounts more effectively from the comfort of their homes.
The use of cards has become common all over the country, especially over the last decade, as people avoid carrying large amounts of cash with them. Almost all retailers accept credit and debit cards for even the smallest payments. ATMs are easy to find in all major towns and cities. Customers are allowed to use the cashpoint of any bank without incurring any additional charges. However, if you use a card that was issued in a foreign country, you are likely to pay a charge for every transaction. Some ATMs with the 'Link' symbol also charge for cash withdrawals, but this will be specified on the machine itself.
Best accounts for expats
There are numerous local and international banks across the UK that you can choose to open your account with. Some of them have customized accounts for people who have moved from overseas. Below are the four most popular institutions with expats in the UK.
NatWest (and Royal Bank of Scotland)
The RBS Group owns NatWest as well as the Royal Bank of Scotland, so the services of both these institutions are similar. The Royal Bank of Scotland has 700 branches, most of which are located in Scotland, while NatWest has more than 1,400 branches spread all over the nation.
The Select Bank Account at NatWest is free for all customers and comes with a contactless debit card. This account also gives you access to an "emergency cash service", from which you can withdraw money even if your card is lost or stolen; all you need is the security code. This bank also has options for students and businesspeople.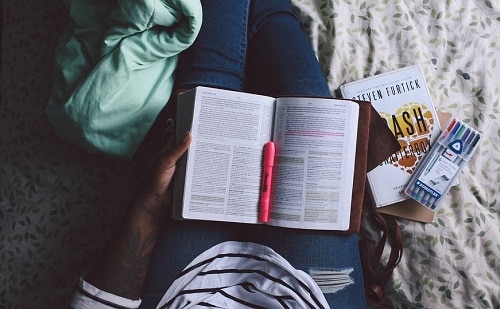 Most banks have special account options for students
© Unsplash
With a Student account, you could get a free overdraft facility of up to £ 2,000 (US $ 2,595.30; € 2,361.45) for a period of 3 years. You also get 33% off on coach travel with National Express.
NatWest has four different business accounts to choose from, depending on the size of your setup. Even if you are in the initial stages of starting your business, you will get a free banking facility for two years, along with a free business credit card for 12 months and an overdraft facility for the first year.
For more information, visit the Natwest website.
Barclays
The UK's oldest bank, Barclays has more than 1500 branches all over the country. It is also one of the easiest banks to open an account with, especially if you are new to the country.
This institution also offers expats the option to pre-apply for a bank account before they arrive in the UK. An account with this bank is free and it comes with a standard, contactless debit card. However, it may be a couple of days before you can use the account. Once you arrive in the UK, visit the branch that you have been asked to contact along with your reference number, passport, and proof of address, so that your account can be activated. You can also choose between special accounts for students or businesses, if applicable.
The Barclays International Student Account is free and will give you cashback offers at a number of establishments. As a holder of this account you also get access to a dedicated service which helps build your resume and enhance your interview skills. You have the option to upgrade your basic account so that it includes additions such as a free overdraft of up to £ 3,000 (US $ 3,894.90; € 3,541.62) for up to three years as well as a contactless debit card.
The Barclays Business Account is available at no fee for the first year. It comes with financing options, which include planned overdraft as well as credit cards. If you are interested in opening this account, you need to get in touch with customer support via live chat.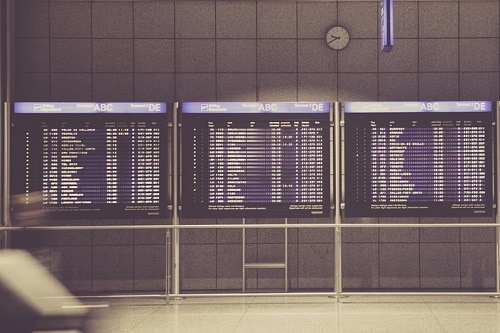 Some banks have specific accounts for expats
© markusspiske on Pixabay
You may also find Barclays' "New to the UK" account of interest, as it offers a full range of financial services, which include a cash withdrawal limit of up to £ 300 (US $ 389.49; € 354.16) a day, a contactless debit card, and standing order / direct debit options. You can also access your account via mobile banking, telephone banking, and online banking facilities. This type of account can be opened anywhere in the UK or even from overseas, before you arrive in the country.
Visit the Barclays website to know more or to get in touch with a bank representative.
Lloyds
The largest provider of current accounts in the UK, Lloyds Bank has more than 1,300 branches locally. This institution has made it easy for people to open an account, even if they have just arrived in the country. In fact, it is possible for you to open their special new to the UK account just by showing your passport (or identity card if you are an EU national). It is free of charge and comes with a contactless debit card.
The Lloyds Classic Account can be opened by anybody over the age of 18. It is free and includes all the usual banking products and services.
This bank offers a special account for students, with a free overdraft facility of up to £ 1,500 (US $ 1,947.45; € 1,770.81) for 3 years and an optional credit card that has a minimum limit of £ 500 (US $ 649.15; € 590.27)
A lot of entrepreneurs and businesspeople from overseas also opt for the Business Account. Depending on the size of your setup, there are 3 types of account that you can choose from. All are free for the first 18 months and depending on the type you choose, you could be entitled to a range of business tools, like accounting software or legal assistance at discounted rates.
Another good offering from this institution is the Club Lloyds Account, which pays 4% interest on balances between £ 4,000 (US $ 5,193.20; € 4,722.16) and £ 5,000 (US $ 6,491.50; € 5,902.71) to those who can pay in at least £ 1,500 (US $ 1,947.45; € 1,770.81) per month. Lower balances also attract an interest but of a lower value.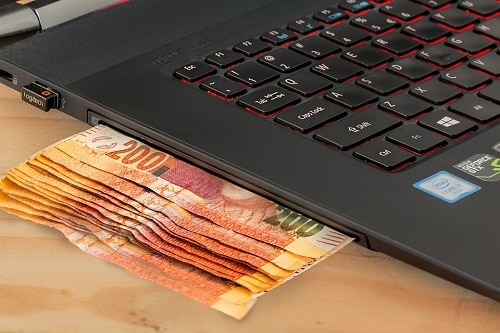 If you run your own business, it is best to set up a separate account for this
© stevepb on Pixabay
Visit the Lloyds website to get more information on account types, services, products, locations, and contact numbers.
HSBC
One of the most popular banks in Asia, HSBC has over 1,100 branches in England and Wales but a lower number of outlets in Scotland and Northern Ireland. The biggest advantage of banking with this financial institution is that it has a presence in more than 80 nations. If you have an HSBC account in your home country, it may be possible for you to open an account with their branch in the UK before you arrive.
Like with most other banks, a basic account is free; it comes with a debit card that has a cash withdrawal limit of £ 300 (US $ 389.49; € 354.16) a day. The card may be contactless. You will also have access to free telephone, internet and mobile banking facilities. However, be prepared to undergo a thorough credit check before the account can be opened. A letter of recommendation from an HSBC branch in your home country can help.
The student account offers users a free overdraft facility of up to £ 3,000 (US $ 3,894.90; € 3,541.62) for a period of 3 years as well as a 2% in-credit interest for the first £ 1,000 (US $ 1,298.30; € 1,180.72).
If you are interested in opening a business account, HSBC offers a wide range to choose from. All the types will be free for the first 18 months and are likely to include a number of perks, like a dedicated relationship manager to assist you with building your business and enhancing your knowledge base through training material.
Visit the HSBC website for more information on the bank's products, services, and contact information.
The names listed above are the most popular institutions with foreigners because they have been around for so long and are financially sound. Others that may also be worth considering are Santander, Halifax, and First Direct. Do keep in mind that each of them have their own advantages and areas of improvement.
Opening a bank account
If you are working in the UK and are opening an account for salary payments, your employer may be able to help you with the procedure. However, if you need to approach the bank on your own, make sure that you have two types of documents with you – proof of identity and proof of address.
Providing proof of identity is quite simple; all you need is a valid passport, identity card, or driver's license. Most people struggle with proof of address.
Each bank in the UK has its own list of documents that they can accept as proof of address. Broadly speaking, the list usually includes:
• A mortgage statement or tenancy agreement
• A recent electricity or gas bill
• A recent council tax bill
• A bank statement or credit card bill that is less than 3 months old
If you are new to the UK, getting these documents may not be possible. Many banks have become a bit more flexible in terms of what they are ready to accept as address proof. For example, if you are a student, you could submit a letter from the university's admissions office, confirming your address.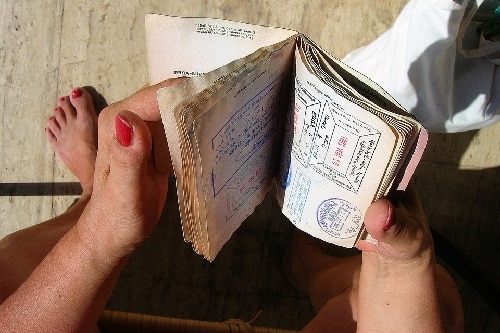 You will need proof of identity and address to open an account
© Charly_7777 on Pixabay
For working professionals, banks are usually willing to accept a letter from Jobcenter Plus, confirming the applicant's National Insurance number. Some institutions may ask you for a letter from your employer, as long as it is less than 3 months old.
If you think that obtaining any of the documents listed above is going to be difficult, contact your bank in your home country to have the address on your account changed to your UK address. Once that is done, have them send you your latest statement to the new address. This should work as a document that proves your UK address with most banks.