Moving to London can be a daunting task, especially when you consider all the familiar things you'll be leaving behind. It can also be a stressful process for families with children who are currently in education. The American schooling system differs greatly from the schooling system in London. The classes, grading methods, timetables, uniforms and general way of teaching are all different from what American children will be used to. Many expats who have moved to London therefore choose to send their children to American schools, which enables them to continue their education on more familiar ground.American schools offer a worldly outlook and a strong sense of community, providing children with extra support to help them settle in London and allow them to flourish. There are many well-established American schools in London, which over the years have established the needs of various expat groups and continue working to address these.
Application process
There is an application process that needs to be completed before attending an American school in London, which is very different from the process in most British schools. It can be beneficial to contact the school of choice directly to find out about their application process in depth. Some schools grant acceptance based on entrance exams, whereas other schools base acceptance on previous school reports and references.
Applications normally open at the beginning of each school year, and the initial application fee is usually around £250. However, it is possible to apply for financial aid and have the fee waived. Supporting documents should be included with the application to ensure that it is reviewed without any delays.
London has become an increasingly popular expat destination, which has lead to a massive increase in applications. As a result, many American schools are struggling to accommodate the growing number of applicants. Allowing enough time for an in-depth application will result in a higher chance of success.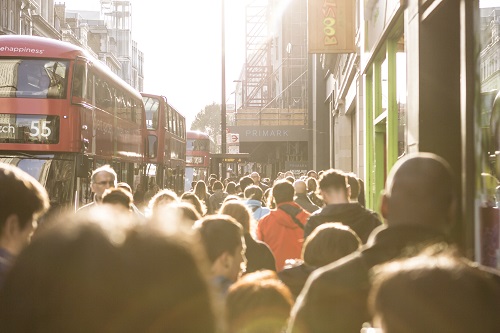 Requirements
Many American schools will have set requirements for children to be accepted into their educational programmes.
Children between the ages of 4 and 9 (Pre-kindergarten to Grade 4) are required to send copies of report cards for up to two and a half years prior to applying. If these are in a language other than English, they will also need to be translated into English before being submitted. A recommendation from the applicant's current teacher is also required, as is a completed questionnaire.
Children between the ages of 10 and 13 (Grade 5 to Grade 8) are required to send copies of report cards for up to two and a half years as well. Children in Grade 5-6 require a recommendation from a current teacher, and children in Grade 7-8 require one from a math teacher and one from an English teacher, as well as a completed questionnaire.
Students in Grades 5-8 should also provide results from one of their most recent standardised tests, either the Independent School Entrance Exam (ISEE), the Secondary School Admissions Test (SSAT) or the Comprehensive Testing Program from the ERB (CTP).
Children in Grades 9-12 should also provide report cards for two and a half years prior to applying. They require one reference from a math teacher, one from an English teacher and another from a counsellor or school principal. They also need to have completed the questionnaire provided by the school. Standardized test results are also required; those accepted for Grades 5-8 are accepted for Grades 9-12, in addition to the Comprehensive Testing Program from the ERB (CTP), the Preliminary Scholastic Aptitude Test (PSAT), the Scholastic Aptitude Test (SAT), or the American College Test (ACT).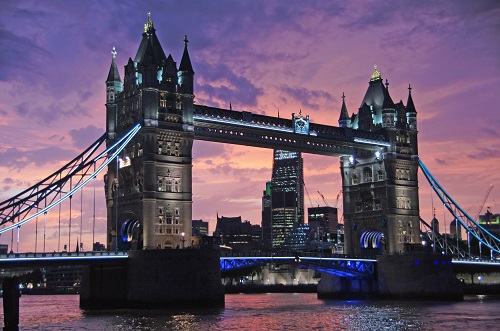 Tuition Fees
Tuition fees vary between schools, but can be as high as £10,000 per term for basic education alone. There will be further costs for extras such as lunches, after school activities and uniforms. Below is an average tuition guide per annum, depending on the school year.
Kindergarten to Grade 4: £24,000+
Grades 5-8: £28,000+
Grades 9-12: £29,000+
If the child's application has been accepted, financial aid can be offered to parents who are not able to afford the full yearly fee. However, the amount of funds received will be dependent on household income and supporting documents.
American Universities
American schools are not the only international schooling option in London. There are also American universities for those who wish to study for a degree. With over 6,000 international and American students relocating to London for their studies every year, there is a high demand for familiar education systems. Universities such as Richmond American International University are open to everyone. There are a range of courses available such as Bachelor of Arts degrees in History, Journalism, International Relations, Performance, and Political Science. These are just a handful of the variety of degrees available, along with post-graduate degree programmes too.
The fees for American universities are £9,000 per academic year for UK or EU citizens and £14,500 per academic year for international residents (non EU/US) for full-time enrolment.
Students on the Richmond University website say the following about what it's like to study there:
"When you add it all up… It's the close knit feeling. The Richmond campus was small and everyone knew everyone. I liked the international set up and the fact it had an American background and best of all it was in London."
"I spent three years of my undergrad at American university and the location, small size and accessible professors stand out to me the most. You have the benefit of being in a major city with all kinds of opportunities but at the same time part of a very small community in the university."
Even though American schools in London have been ranked as some of the most expensive, many expats have felt that continuing their children's education in an American school has been beneficial and worth the investment. However, it can be equally tough on the parents as well as the children to ensure they meet the requirements and complete the application process successfully before thinking about tuition fees.
Do your children attend an American school in London? Share your experiences in the comments!