The 'green and pleasant land' of rolling hills and picturesque rural perfection, England is often celebrated and romanticised for its countryside and village life.
Not that this is reflected in guidebooks and business papers. For most of the working work, England, and indeed the entire UK, appears to exist solely within the M25. London's reputation as a thriving, bustling, money-making super-city pulls arriving expats into its urban grip with all the force of a black hole, allowing only the most determined to escape.The Big Smoke is a great place to do business, to soak up the nation's long and proud history and to revel in one of the world's most vibrant cultural scenes. Londoners can spend their working days brokering deals between Europe, Asia and the Americas, their evenings dining in splendid restaurants and their nights partying until well after dawn. If they still have the energy, a weekend of world-class galleries, museums and theatres awaits; if not, any number of parks allow for a peacefully lazy rest.
Of course, that pace of life isn't for everyone. There are country mice amongst the expat crowd, people who much prefer a green field to the rat race of the concrete jungle.
Those who look for land to roam and a sky full of stars can still work in the city and enjoy a country hideaway. One of England's best kept secrets is the Home Counties. County borders may just be lines used to mark the limits of administrative regions, but the counties they separate adopt their own identities and attitudes, and celebrate their own traditions.
The counties bordering the capital city are collectively known as 'the Home Counties', and for many Brits working in London they are exactly that. Commuters may work in the middle of the city, but in the evenings they board trains and return to their out-of-town homes. Whilst these homes may be less than an hour away from London, they can feel a world away from busy city life.
Traditionally there were only seven home counties, but as communication links improve it becomes easier for workers to travel in from further afield.
The Home Counties are not just a place to lay your head in between shifts at work. Each offers a different pace of life, with its own history and landscape. If you're looking for arts and laid-back bohemia by the sea, look to the south for Sussex. History and the splendour of the old colleges find a home in Cambridgeshire and market towns keep their charm in Hertfordshire.
If you are thinking of heading to the UK, don't immediately start looking to live in London. Broaden your search and expand your horizons. You may find the perfect home less than an hour from the centre of the city.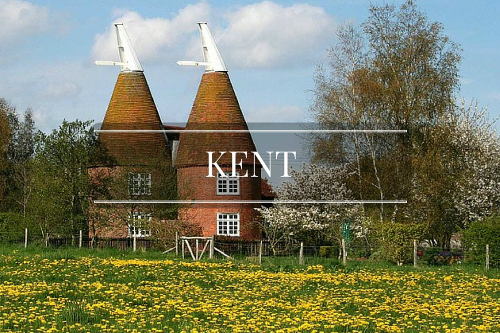 © Val Vannet
House prices in London only go one way: up and up. As the cost of owning property pushes skyward, low and middle-income earners find themselves squeezed out into the neighbouring counties.
But it's not just this push factor driving the exodus. Kent is experiencing a housing boom that is attracting first-time buyers and the affluent alike. The stratospheric prices have encouraged some Londoners to transform their bricks and mortar into cold, hard cash.
Jeremy Helsby, Chief Executive of up-market estate agent Savills, told The Guardian, "People are selling up in London – they've had a very strong rise over the last two to three years – especially families with kids who decide they can't get the right schools and want more space."
This influx of money is driving a building boom, not just for larger houses, but also for affordable starter homes for young professionals. Towns like Sevenoaks and Tonbridge are getting major facelifts as commuters seek pleasant houses with some of the shortest travel times into the centre of town.
It's also possible to commute to another world-class city from Kent. Trains run from Ebbsfleet International regularly, speeding to Paris in just two hours.
When not travelling to work, expats living in Kent can enjoy a rural landscape replete with hops, vineyards and rolling countryside that abruptly ends with the iconic white cliffs.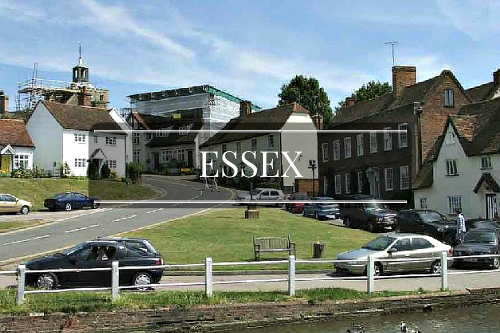 © Christine Matthews
London is about to get high-speed connection to the outside world. Crossrail will carve a swift path through the city, skewering the metropolis with a route running from Reading in Berkshire to Brentwood and Shenfield in Essex.
Sitting to the north east of London, Essex is separated from Kent by the Thames Estuary. The county has an unjust reputation as a cityscape thanks to its western borders reaching into London's East End.
In reality Essex is mostly small towns and picturesque villages set amid farmland and the ruins of ancient English settlements and castles. Even the larger towns like Brentwood retain their historical roots amid the high street shopping, often with 15th century ruins standing between recognisable brands.
Essex is home to several large 'new towns', built to house Londoners bombed out during World War 2. These cathedrals to concrete aren't easy on the eye but tend to be well connected and equipped for an easy life.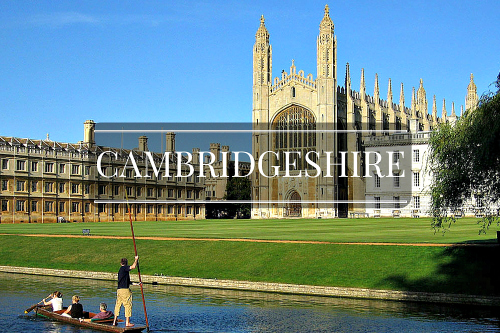 © Andrew Dunn
Famous worldwide for its county town and the English speaking world's second oldest university, Cambridgeshire is also home to four other universities and a host of innovative technology industries.
This world-leading knowledge has found a home in the county's low-lying wetlands to establish what is jokingly called 'Silicon Fen'. This refers to the concentration of business, science and research establishments that house thousands of the world's leading technology companies.
Thanks to the fens' boggy ground, much of the north of the county is natural wilderness, great for exploring on hired boats or along marked cycle-ways.
Cambridgeshire is often left off of lists of the Home Counties, but we've included it as rail links place much of the region within an hour's reach of London, in many cases under the UK average commute time of 57 minutes.
The commute time is just one reason to consider this historic yet forward-looking county. Techno-genius expats should certainly consider opportunities in Cambridge, either to teach or in business, combining a working life at the cutting edge with beer festivals, country fairs and messing around on boats.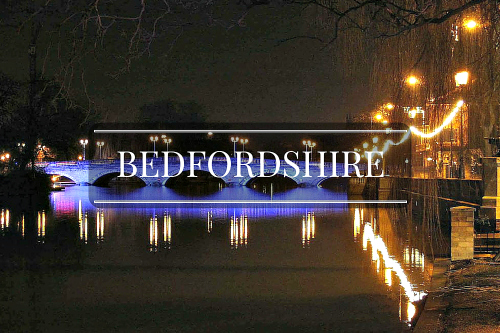 © Steve Williams
Bedfordshire's population cram into two large towns: historic Bedford and the former industrial town of Luton.
But outside of these conurbations, Bedfordshire is blessed with the chalk hills of the Chiltern Area of Outstanding Natural Beauty. The area is a protected range of hills, criss-crossed with footpaths, byways and cycle paths. Farmland, small forests and preserved pottery kilns keep the area a natural playground.
The county is well placed to reach the the rest of England via the country's motorway network, making Luton home to a lot of tarmac, but also many of Europe's consumer brands.
Both Bedford and Luton have been popular destinations for immigrants and both have well established communities of European and Asian immigrants.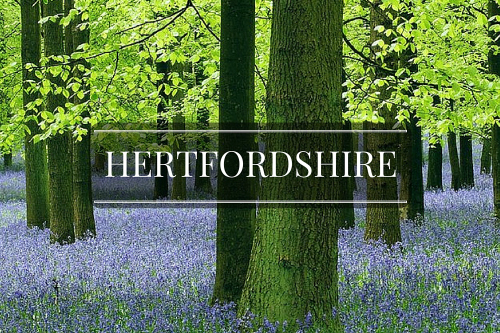 © Cameraman
Hertfordshire is less famous than the other home counties as it has not been widely developed. 'Green belt' laws protect the county by preventing London from growing unchecked northwards by mandating that much of Hertfordshire must be kept green and natural.
This means that whilst much of the county is unknown and undeveloped, it has enjoyed fame on the big screen. Its historic houses in Hatfield and Knebworth have been home to Batman and Lara Croft, Brad Pitt has lead troops into battle in the county's fields, and Harry Potter's magical world was created in a Hertfordshire movie studio.
But long before Hollywood arrived, Hertfordshire was a busy county. The Romans established an important trading centre at Verulanium, which transformed into a medieval cathedral and monastery and busy trading town. Today the town of St Albans is one of the country's most sought after locations.
A little closer to London and a lot more affordable, Watford is renowned for its shopping and nightlife. The town is part of the 'metroland' belt: towns that sprang up as the Metropolitan line extended outward from London.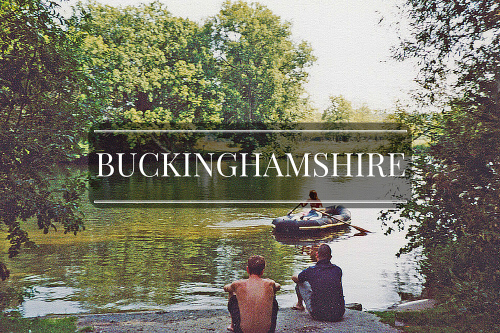 © Ben Brooksbank
Protected from urban sprawl by both the green belt legislation and the Chiltern Area of Outstanding Natural Beauty, Buckinghamshire is largely rural with small villages and towns dotting the map.
These idyllic settings and good connections to London make the county one of the most affluent in the country. With limited room for new builds, large historic properties change hands for a pretty penny. The market town of Beaconsfield is regularly listed as one of the most affluent areas outside of London.
The county is so picturesque that the British government has a private estate, Chequers, for the use of the Prime Minister. With the leader of the nation as a neighbour, you know you're in a good neighbourhood.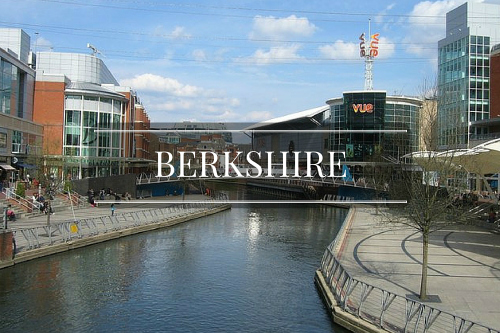 © Sebastian Ballard
Much like Buckinghamshire, Berkshire is largely rural and has a reputation for being affluent.
The county is home to Ascot and Newbury, the most glamourous of the horseraces to grace the social calendar. The Royal Family are often in residence at Windsor castle and the exclusive Eton school resides within the county borders.
Even with all the pomp of its famous tenants, the county also has a strong business presence. The 'M4 corridor' runs through Berkshire, linking London and the south with the west of England and Wales.
Microsoft, Hewlett-Packard, and Fujitsu all have a presence in the area, whilst Reading is home to offices for the Big Four accountancy companies, Deloitte, KPMG, Ernst and Young, and PricewaterhouseCoopers.
The county enjoys fast rail links with London, Bath, Bristol and the midlands as well as easy access to Heathrow Airport.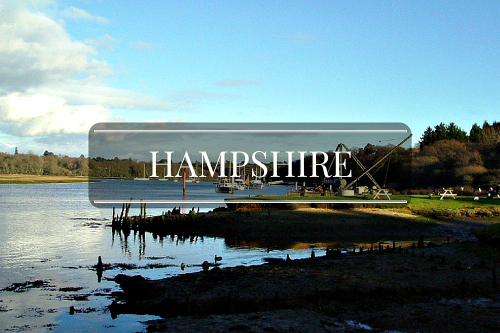 © Joe D
This county is the furthest of the home counties, in both distance and atmosphere. Hampshire enjoys a position on the south coast that gives many of its towns a sleepy seaside feel, and its villages in the New Forest can feel a world away from modern life.
Herds of red deer, wild ponies and even wild boar roam the leafy county. Sporty expats can enjoy everything from sailing and cycling to hill running on the South Downs.
Again, this rural idyll enjoys a spot on this list thanks to fast links to London, but there are plenty of other options to consider. The three armed forces of the UK all have a significant presence in the county, generating civilian jobs of all kinds.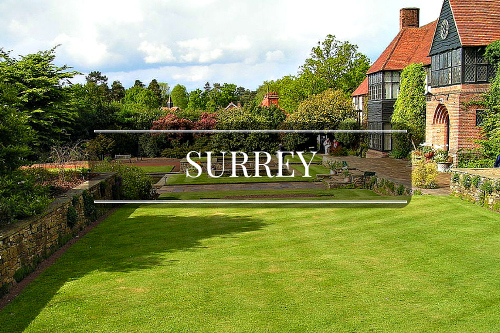 © David Wilmot
Probably the quintessential Home County, Surrey has a reputation as being middle class, middle aged and middle-of-the-road. It's a 'nice' place to live with good schools, low crime and a really rather wealthy population.
Of course, this has a kernel of truth and a lot of exceptions to the rule. Surrey's borders also include many areas of South London which are deprived and subject to spates of crime.
That said, the county as a whole boasts the highest GDP per capita and the highest cost of living of anywhere in the country, excluding London. Property here can be expensive, and the cost of 'keeping up with the Joneses' can be even higher, as houses often boast swimming pools, giant driveways and basement extensions.
With solid rail and road links to London, the county is a prime example of commuter life, with many people working in the city but living in country towns.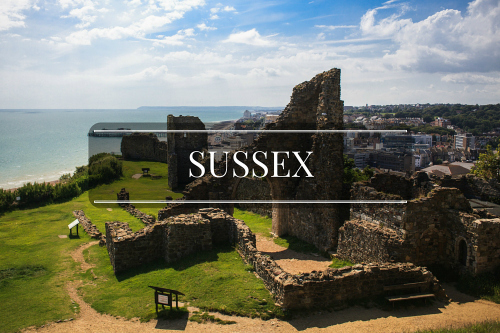 © Kreepin Deth
These two counties sit on the south coast, between Hampshire and Kent, looking out across the water toward France. Whilst technically separately run counties, many Brits think if them as one and the same.
The iconic white cliffs tower over the sea at Beachy Head, artists thrive in Lewes, and ancient Chichester continues as an important centre of business.
Brighton and Hove represent the biggest attraction in the counties. Lively arts, music and nightlife scenes attract a young vibrant crowd who either work in the twin towns or commute to London.
Much of the two Sussex counties are former fishing or tourist towns that now face tough economic times. Expats may find affordable housing in Eastbourne or Hastings.
Have you lived in the Home Counties? Share your experience in the comments.
Article by Andy Scofield, Expat Focus International Features Writer