Read part one here.
They say that "when you're tired of London, you're tired of life." The massive metropolis is the ultimate destination for cosmopolitan culture, fine fashion and booming business.
But London isn't one homogenous soup, it's a fine and varied platter offering visitors a choice in the delicacies they enjoy.Head East to sip artisan coffee in bare-bricked hipster havens, go West to picnic in royal parks and watch herds of deer stampede by.
London is divided up into 33 districts, or boroughs, each boasting thousands of years of unique history. Some boroughs have been thriving marketplaces since before the Roman invasion; others were sleepy farming villages until just decades ago.
Local Londoners may be strangers to many of these neighbourhoods, but tourists with guidebooks will quickly be able to pick a destination to suit their needs. Each 'small city' boasts its own identity, community and cultural heritage.
Visitors looking to splash the cash should head to Kensington and Chelsea, those looking for a spoonful of global cuisine should go south to Brixton, and those needing a slow afternoon with a cool drink will find riverside pubs in Chiswick to be just the ticket.
London has something for everyone, it's just knowing where to find it. In the second part of our guide to London's boroughs, we explore more cities within the city.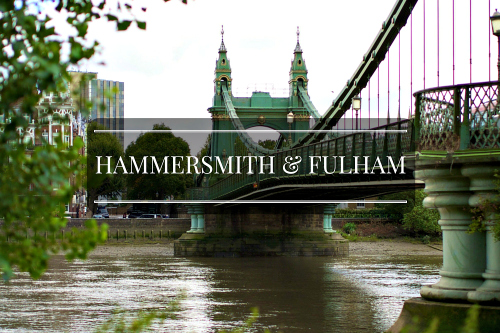 © Antony Hutchison
Hammersmith and Fulham is a historical borough, with Fulham Palace being the summer home of bishops for over twelve centuries. The Grade 1 listed Tudor manor house now sports Georgian and Victorian additions.
The palace used to command a view over extensive farmlands, rents from which filled the clergy's coffers. Now the palace is open to the public free of charge.
More recently the borough has enjoyed a thriving sporting identity. As well as hosting the 1908 Olympics, Chelsea FC, Fulham FC and Queens Park Rangers have their stadiums and legions of fans in the area. Boxing also has a strong pedigree in Hammersmith: champions Frank Bruno and Joe Calzaghe both hail from the area.
Hammersmith's wrought iron suspension bridge is a key landmark for Oxford and Cambridge's rowing teams during the annual varsity boat race. Participants use lampposts on the bridge to line up their boats for the turn in the river that follows. Amateur rowing clubs have sprung up on both sides of the river throughout the borough, providing a great vantage point to watch the race with a glass in hand.
Hammersmith also enjoys a lively cultural scene, formerly housing the BBC Television Centre and being home to members of rock royalty The Who and the Sex Pistols. Lately the Lyric Theatre's dedication to emerging talent has seen it host acclaimed productions, whilst the Bush Theatre puts on many alternative shows.
The borough has been home to successive waves of expats and today celebrates Irish heritage, French and Italian immigrants, Indian and Pakistani culture, Caribbean and Polish life in equal measure.
Hammersmith is a great way to explore a lively mix of cultures and soak up old English traditions like rowing and ale whilst sat in the sun by the river.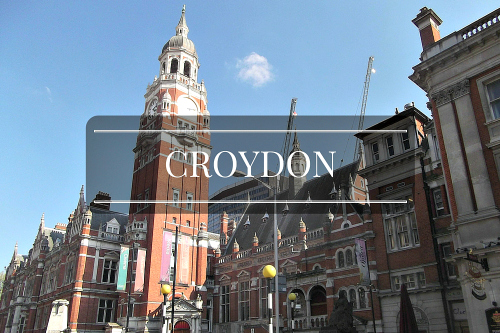 © Matt Brown
Croydon is often regarded as an outlier of London: an uninteresting borough which clings to the southern edge of the city. Strategically placed between Gatwick airport and the city, Croydon once had its own airport, which until 1959 allowed international flights to land within the city limits.
Croydon today is an essential business and financial borough, nicknamed "The Dallas of South London" on account of the high-rise steel and glass office blocks.
But it's not all work. Croydon offers plenty of chances to live and play in style. The luxurious Saffron Square development offers 45 storeys of exquisite accommodation and the pedestrianized high street offers one of the largest shopping precincts outside of the West End.
Croydon's Town Hall and Clock Tower art centre offer one of the most modern libraries in Europe, as well as cinemas and art galleries. Golfers can take a turn on one of the nine major courses in the area.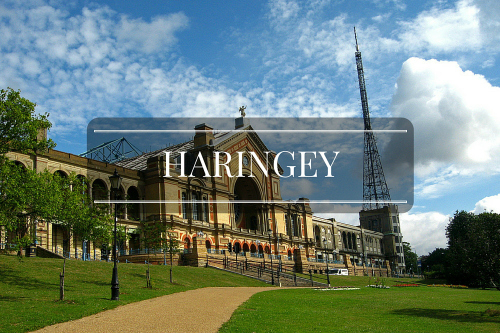 © neiljs
This borough straddles the boundary of inner and outer London. Some locals will argue that Haringey is in the sleepy outskirts, but others will insist the borough is in the thick of it. Both arguments are correct.
Haringey includes the busy urban Tottenham area, but also the leafy parkland surrounding Alexandra Palace (Ally Pally to the locals). The contradictions don't stop there.
The hilly western half of Haringey overlooks central London but the land quickly falls away to the Lea valley to the east of the borough, opening out into wetland and marshes. Whilst 25% of the area is made up of open, natural spaces, the borough also sees some of the densest population concentrations in London.
Haringey's Muswell Hill and Highgate neighbourhoods are some of the wealthiest in Europe, but other parts of the borough are much more deprived.
Visitors should stroll around Highgate Cemetery, a grandiose graveyard which holds the remains of writers and revolutionaries, politicians and poets.
Alexandra Palace dominates the skyline and also the cultural life of the area. The mighty Victorian structure hosts concerts and performances including the annual Fleadh festival. Even if nothing is on, it's well worth exploring this impressive building.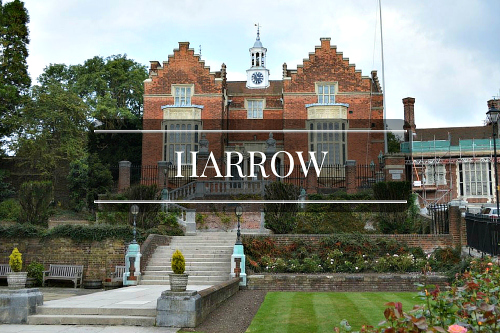 © Matt Brown
Harrow is a borough of variety. In Harrow-on-the-Hill stands one of the world's oldest and most exclusive independent schools. Harrow School was founded in 1572, but evidence suggests that there has been a school on the site as far back as 1243.
While this expensive school has educated royalty and global leaders, its uniform of top hats and canes contrasts with the poverty of Wealdstone and South Harrow.
Culturally too there is a busy mix of identities in the borough. Over 60% of the population are Black or Minority Ethnic groups. Sri Lankan Tamils and Gujarati Hindus celebrate their own festivals, whilst Stanmore's Jewish population can boast the busiest synagogue in Europe.
Harrow also boasts several historic buildings, with Harrow Museum and Heritage Centre residing in a 16th-century tithe barn and 14th-century manor house. Other structures date back to medieval times.
The centre of Harrow is dominated by decidedly modern shopping precincts packed with shops and restaurants.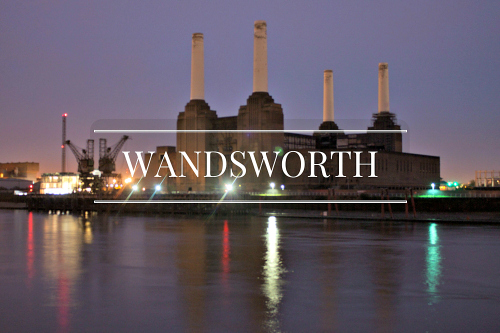 © Lukes_photos
One of London's most iconic landmarks: the mighty red brick smokestacks of Battersea Power Station looming over the Thames.
While the excitement is focused on the power station's transformation into executive apartments for the city's workers, much of Battersea is a green suburb.
Originally built in the 19th century as an escape from the hustle and bustle of the city, the 'retreat' is interspersed with parks and green spaces which offer havens of peace.
Clapham Common has become party central for young professionals looking to blow off steam on Friday night and then snooze on the lawns to recover throughout the weekend.
Tooting Bec Common also offers a chance to recharge the batteries, with tennis courts, golf and horse riding available in addition to the famous open air pool.
Anyone seeking a cultural retreat should head to Putney Arts Theatre. The theatre not only puts on performances but gives the public the chance to learn everything from acting to set design and stage management.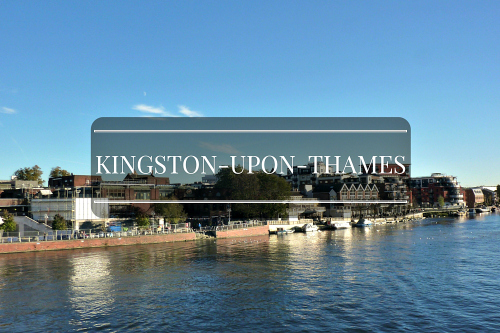 © Andrew Bowden
Kingston is the oldest of England's four Royal Boroughs and the area itself has been at the centre of English history for centuries.
Archaeologists have found evidence of a settlement as far back as the roman era, but it is in Anglo-Saxon times where Kingston takes centre stage. No fewer than seven kings were crowned on the Coronation Stone that sits in the centre of the town.
A market was established in the town in the 13th century and still takes place today. Modern shoppers can enjoy four floors of stores at the Bentalls Centre.
Other attractions include Chessington World of Adventures theme park and Richmond Royal Park. Hampton Court Palace brings history alive with re-enactors walking the grounds in costume, acting out scenes from Britain's history.
Kingston feels removed from the busy city, offering plenty of chances to enjoy a quiet walk through forests and fields, but there are also plenty of opportunities to splash the cash in this wealthy borough.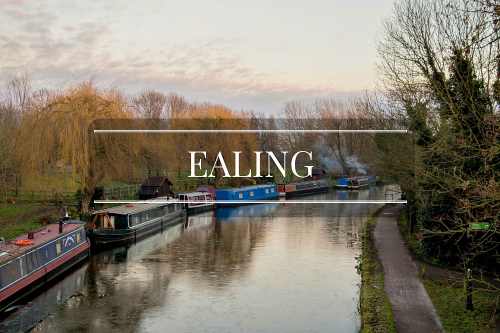 © brett jordan
'The Queen of the Suburbs' is one of London's most attractive boroughs, not only leafy and pretty but also packing in an array of attractions to keep visitors interested.
Walpole Park hosts free daily lunchtime concerts and open air gigs in summer. Britain's largest free jazz festival also takes place in the park each August.
Nearby Southall Park hosts the only agricultural market still to be held in the capital. It is just one more offering in this shopper's paradise. High street chains face competition from boutique shops, antique markets and specialist stores.
As well as 330 hectares of greenbelt land, the borough enjoys the peace and quiet of the Grand Union Canal. Once a bustling industrial route, the canal is now a good space for a quiet stroll.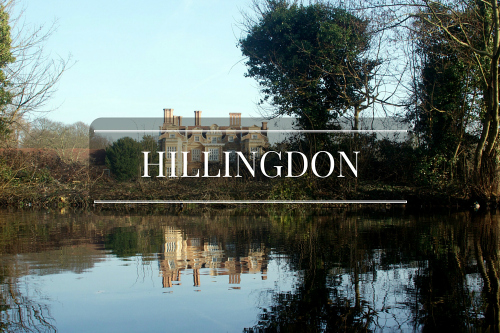 © Rufus Cable
The westernmost borough of London is also the second largest, and with only 273,936 residents it is also the least populated. Many of the towns here were established as commuter towns along the route of the Metropolitan Line, winning the area the title of 'Metroland'.
Despite being only half an hour's train ride from central London, much of Hillingdon is made up of countryside. Londoners commute out to the area to watch birds, go fishing, enjoy nature and generally escape from the big smoke.
In addition to numerous golf courses, the borough is blessed with Ruislip Lido, giving bathers the chance to soak up the sun on a landlocked tropical beach.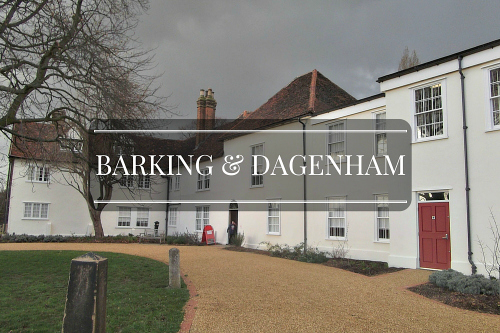 © Matt Brown
Situated to the east of the city, Barking has a history that stretches back to 666AD when the Anglo-Saxon Barking Abbey was built. It plays host to the annual Barking Carnival as well as concerts and festivals.
Barking is proud to be 'East End' and its Broadway Theatre is the last place theatre-goers can see a traditional East End variety show. Themed nights see professional and amateur performers encouraging guests to don costumes and join in with the performances.
Looking further back in time, Valence House is a 15th century timber-framed manor house ringed by a moat. The house is now a museum displaying collections of furniture and portraits
The borough was once home to a massive Ford car factory, and the closure of this plant still haunts the local economy.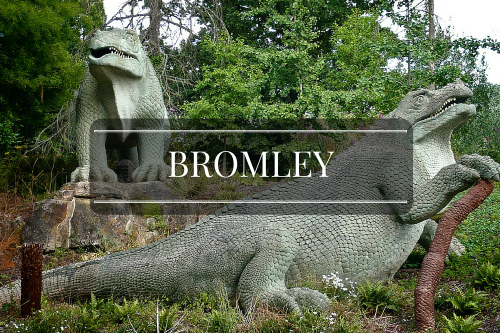 © fiomaha
Bromley is the largest of all of London's boroughs, covering 59 square miles to the southwest and stretching out into Kent. 30% of land in the borough is still used as farmland; easily the highest figure in London.
Thanks to its size, Bromley boasts a variety of attractions. Biggin Hill airfield was an important fighter base during World War II, with Spitfires and Hurricanes taking to the skies to fend off marauding bombers. Nowadays Biggin Hill airport hosts an annual festival to celebrate the derring-do of pilots gone by.
Crystal Palace Park hosts athletics competitions, funfairs, motor races, concerts and festivals. The park is also home to a number of large dinosaurs – albeit statues of how Victorian scientists thought the mighty lizards should look.
Chiselhurst Caves are the labyrinthine remains of old chalk mines. Visitors can walk through 20 miles of subterranean tunnels, lead by guides to haunted pools and pagan altars.
With large areas of green space nestled between the urban areas, much of Bromley has a village feel. Small communities live within a short journey of London, but enjoy jogging and dog walking in rural peace.
Many villages are home to quality pubs and boutique fashion shops, artisan bakeries and organic food stores, as well as cricket clubs and sleepy country lanes.
Do you live in any of the boroughs listed above? Let us know in the comments!
Article by Andy Scofield, Expat Focus International Features Writer