There has been a lot of talk about 'Brexit', a term that is used for the United Kingdom departing from the European Union. It has already had a major impact on the country. Many expats have moved to the United Kingdom and started to settle into what was supposed to be their happily ever after, which has now turned into an uncertain situation. Citizens who originate from the European Union have been threatened with the closing of bank accounts, termination of employment and rental agreements, or even revoking their right to reside in the UK.Dutch expat Monique Hawkins was told by the home office to "prepare to leave" after she had lived in England for over 20 years. She is one of millions of expats who are feeling unwelcome in a country they called their home. It has been posited that expats marrying British citizens might not be granted automatic citizenship, as has previously been the case.
With this in mind, Monique applied for permanent residency, hoping eventually to apply for citizenship. Monique says the home office were did not over any mercy when she was unable to provide her Dutch passport due to personal circumstances. Her application was rejected and she was asked to leave the United Kingdom as she had no other means to remain and reside in the country. All correspondence had to be in writing; the home office refused her the right to communicate about her application over the telephone or email, leaving her helpless as she would wait weeks on end to get a response. Even though there was an option to explain why she could not include her original passport, it was overlooked. She escalated the appeal to her local MP, who supported her application and initiated correspondence on her behalf. Monique has since received the right to become a permanent resident. She is just one of many expats who have had to deal with hostility when applying for residency.
According to the home office, "The rights of EU nationals living in the UK remain unchanged while we are a member of the European Union. EU nationals do not require any additional documents to prove their status."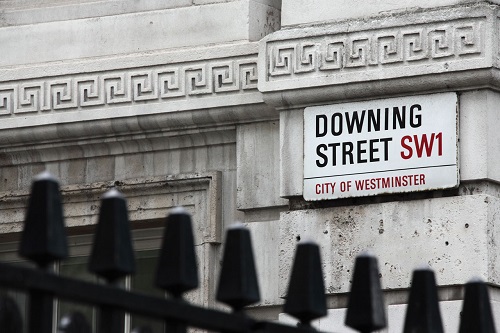 Along with Monique, many other expats have also struggled since Brexit has come into power and a lot of systems have changed to adapt to the new legislations. Below are some thoughts from members of Expat Focus' Facebook group for expats in the UK.
"Personally, I don't believe that anything will change for the worst in this respect for expats who are already resident, as everyone will be wanting 'reciprocal arrangements' for all concerned. It wouldn't make sense to do anything else." – Hilary Dunk
"This government care more for profits than people. They aren't interested in the old and disabled people in the UK so why would they be concerned about expats? Their sole interest is to stop the gravy train from being derailed and to sell off whatever they can sell off (including the NHS) in order that they and their investor chums can make some more money." – Pam Thomson
"The UK government has stated, in parliament, that it will guarantee the rights of EU nationals currently resident in the UK, providing that other EU governments reciprocate" – Terry Cooper
Many expats from the European Union are concerned about their chances of being granted permanent residency since Brexit has come in to play, however it has been said that out of the three million expats residing in the UK, 84% of them already have the right to remain as residents after Brexit. This is mainly due to the fact most of these expats have been residing in the UK for five years or more, or will reach this point within the next year. Also, expats who have had children in the UK and are citizens automatically grant rights to stay to their children.
For those who are not automatically granted residency, however, there is a complex process to apply for the right to remain. An 85-page application must be filled in and submitted, along with accompanying documents, financial records, letters from employers, details of all the times the expat has left the UK, and the reasons for their travels abroad. The application also incurs a fee of £65, therefore families will often have fees into the hundreds, even before any legal fees have been accounted for. Some immigration lawyers are charging thousands of pounds for the application process, which is leaving many expats in a difficult predicament.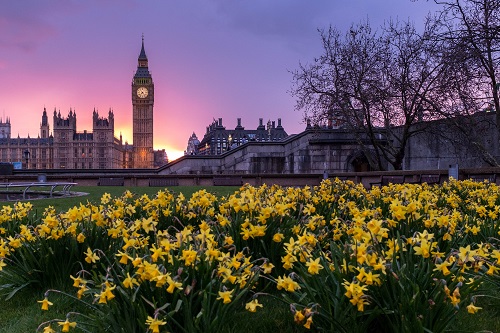 © Ming Jun Tan on Unsplash
Many expats are feeling insecure about the future and angry about the effects the Brexit vote is already having.
"Brexit makes me feel really sad actually. I can only speak from my personal experience but I know I've contributed to society, I don't break the law, I pay my taxes, I work very hard and to be made to feel in this way is just not very nice." – Elena Georgieva
"I think what people don't talk about so much is the impact of losing the EU nationals already in the UK who have started businesses." – Sara Tomaszewska
"There was a psychological impact, before and after the vote I was really scared because I thought things were really going to go pear-shaped" – Alexis Gauthier
"I'm now in a situation where I have a British husband, dual-national children and obviously everyone is saying common sense will prevail but I do know the immigration laws when it comes to families. I'm not holding much hope. The worst case scenario is that I'll be denied residency and have to leave the country that is my home." – Nina Hofmann
Have you been affected by the Brexit vote? Share your thoughts in the comments, or email scar@expatfocus.com if you'd like to be interviewed about your experience.
Genevieve Rogis is currently writing a series of articles about her struggle to obtain a UK relationship visa. Follow her journey here.
All quoted views expressed in this article are the opinions of the individuals mentioned and do not reflect any official opinion on the part of Expat Focus.