Canada is a popular choice for many expats from around the world. It is a country of great diversity and it invites people from all walks of life. It's the sense of community between people from different nations that makes it a special place to live. Canada is known for its natural beauty, with Niagara Falls in the heart of Toronto in Ontario and the serene Rocky Mountains that span British Colombia. Canada is one of the few countries that offer true seasonal climates too. Canada is one of the most desirable places to live in the world, especially with the healthcare benefits and the excellent quality of life. Each region within Canada has its own individual specialities and experiences, which offers a little something for everyone.The seasons in Canada are true to the four season continental climate. Summers are basking hot, with temperatures up to 30 degrees Celsius / 86 Fahrenheit, but winters can be bitterly cold, with blustery winds and deep snow. Visiting cities such as Edmonton during the winter can be spectacular, as nature showcases its hidden beauty with stunning ice domes and icicles. Much of the landscape looks like something you might see in movies, but would never have expected to experience firsthand.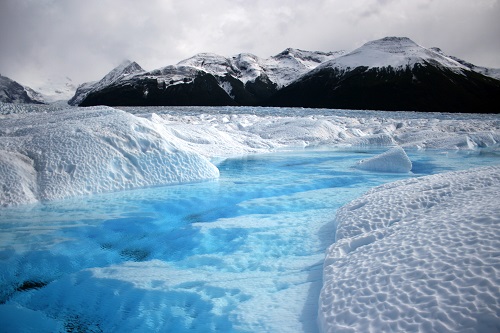 The winter weather attracts skiers and snowboarders to mountainous areas such as Whistler, Banff and Jasper. These smaller regions have some of the largest mountains, making them ideal skiing hot spots. The Canadian mountains are also the perfect place for thrill seekers do to some mountaineering. Climbing up the famous Grouse Mountain in British Colombia is a popular 'bucket list' experience as it is one of the least challenging mountains to climb.
Canadian culture is similar to that of the United States and the United Kingdom, taking the best of the both countries and moulding them into a whole new culture. The etiquette of British people is mixed with the warmth and welcoming nature of Americans, making it a very happy, peaceful and culturally respectful country.
Flight connections into Canada, and getting around the country itself, are both easy. Toronto to New York takes only 60 minutes, and flying from Ontario to British Colombia takes only 4 hours. Toronto has accessible flights to other major cities such as London, which is only a 7-hour flight away. Travelling within Canada is easily done by car. Some people enjoy taking road trips from Vancouver through to San Francisco, stopping at various destinations along the way. Taking a week or two to travel through Victoria, Seattle, Washington, Tacoma, Astoria, Redwood National Park, Newport and Portland in Oregon and down to San Francisco will ensure that you see some truly magnificent and and picturesque areas.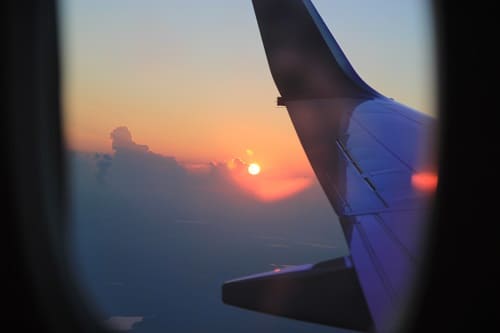 © Patrick Hendry on Unsplash
Vancouver is one of the most popular choices for expats. Here, city meets mountains and the landscape offers a sense of paradise, with the beach right nearby. Some of the best views can be found at the top of the many steep hills of Vancouver and downtown is saturated with shops, designer boutiques and restaurants. Since it is one of the more sought after locations in the world, house prices come with a premium price tag. It also attracts the most expats due to its high employment rates.
Toronto in Ontario offers a completely different scene to British Columbia. Small townhouses are swapped for tall skyscrapers, and businesspeople rush around the city. Getting to nearby towns like Mississauga is easy by car, so people who work in the city will often choose to live in a nearby town and commute to save money.
Ottawa, also in Ontario, is more of a government town, with many parliament buildings but with a lot of a hidden history and regular festivals. Ontario is a popular retirement destination for expats, as it offers a relaxed lifestyle. It also sees a large quantity of healthcare professionals and support workers moving to its territory. It is also a clean region of Canada that has relatively warm weather all year round.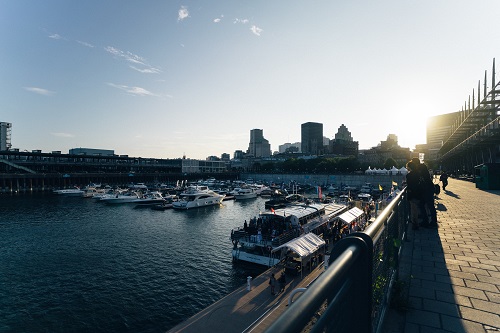 © Dillan Choiniere on Unsplash
Montréal is one of the largest cities in the Quebec province, which is essentially an island that sits in the Saint Laurence River. It was originally called "Ville-Marie", which translates to "City of Mary", and this name still exists, describing part of the city. Many of its boroughs were once independent cities with a range of French colonial and gothic style neighbourhoods, complete with cobblestone walks. Quebec is also known to be one of the most ideal regions of Canada to raise children, with low daycare costs and a high population of families with kids under 15. There is also a high number of schools in the province, offering a safe and quiet environment for kids and families.
Nova Scotia is known for its seafood, nautical background and history, and its calm and moderate climates. It is a perfect place to relocate to if you are not a fan of extreme weather conditions. It is known for its picturesque offshore islands and is home to wonderful wildlife such as seals and puffins. Nova Scotia borders the Atlantic Ocean, making it a perfect place for keen watersports fans or whale enthusiasts. However, its location means that if you want to travel abroad, you often need to fly to major airports such as Toronto or Vancouver and then change for a flight to your ultimate destination. Therefore, it's not ideal for the avid traveller.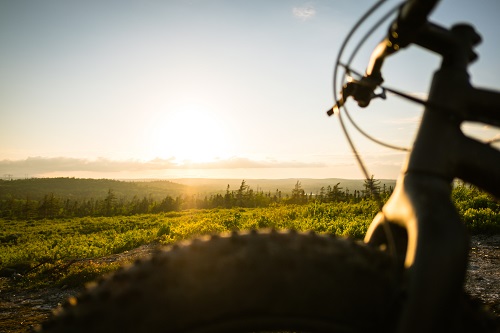 © Tim Foster on Unsplash
Canada is such a multicultural and multilingual place that it makes a great home for expat families, retirees, young couples and adventurous solo travellers. Each province has many varied cities and towns that attract a range of people of all different age groups.
Have you lived in Canada? Share your thoughts in the comments, or answer the questions here to be featured in an Expat Experience interview.