London is a fantastic city to live in, albeit a rather pricey one! Living cost aside, there's always so much to do in the big smoke, which is wonderful but can also be, well, a little overwhelming. Moving anywhere new can be taxing, both mentally and physically, let alone moving to a bustling hub such as London.There are key aspects of London life, such as public transport, which may seem utterly confusing to the uninitiated, but which need to be conquered as soon as possible if you're going to be able to get around. There's also the British social etiquette to take into account if you're a newbie to the UK and are looking to network and make new friends.
Questions about which area to live in and so much more will be weighing on your mind prior to moving and on arrival. That's why we've created this short guide to settling in London, with some helpful tips that will help you hit the ground running.
Be familiar with different areas of the city before choosing accommodation
Every city has its good and bad areas, as well as areas that will just suit you better than others.. If you're the fortunate position where you can be a bit picky over where you want to live, you might want to do some research on the various boroughs and neighbourhoods.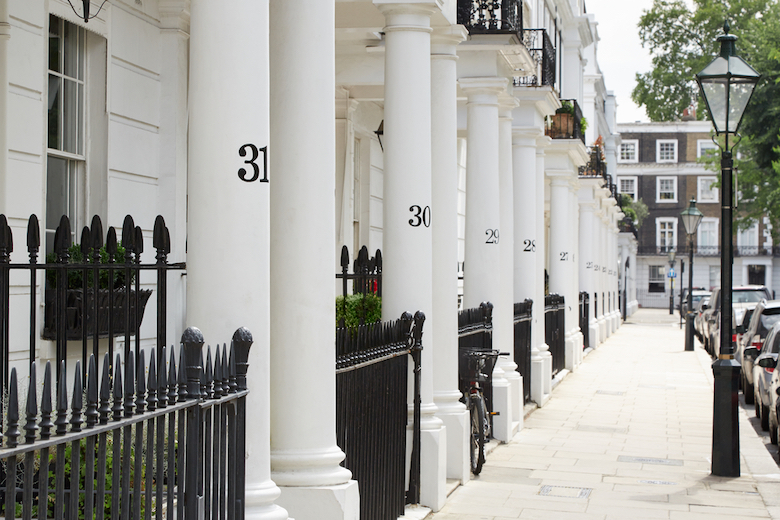 Make sure you find a part of London where you feel comfortable and safe.
If you have the opportunity to check things out beforehand, you can always spend a weekend in a hostel or hotel in the area you've got your eye on, as this will give you a chance to really scope it out and see if you feel comfortable there. Plenty of people walk in blind and end up in a dodgy area, filled with regret. It's also worth looking at suburbs and towns with a short commuting distance, which will likely allow you to live more comfortably for less.
Try reading some blogs with London area guides such as Life in the Big Smoke or Moving to London.
Get to grips with public transport
Many people don't drive in London because of the insane traffic and various congestion charges. Trains, underground tubes and buses are going to be your new main method of transport. There's also the option to rent the 'Boris bikes', but that's probably a better idea in some areas than others, as traffic in central London can be, quite frankly, terrifying to the uninitiated!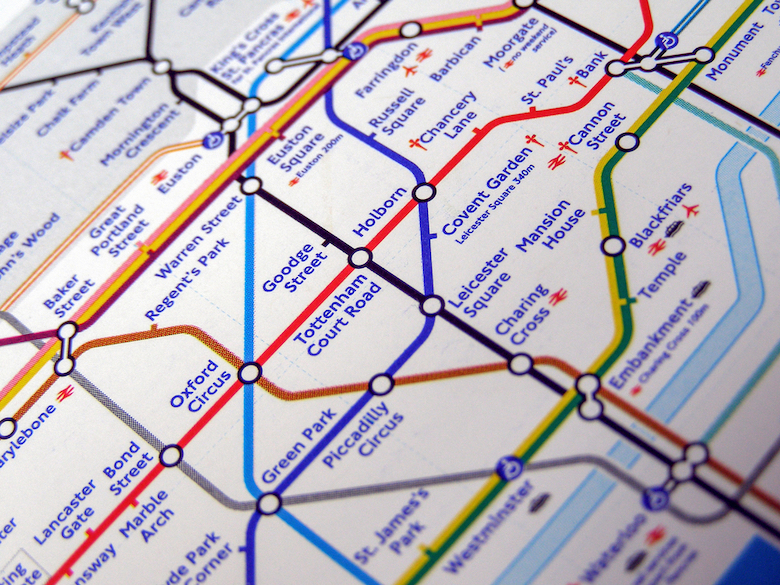 The underground system can be confusing until you're used to it.
Apps such as CityMapper are helpful when you're first trying to navigate the public transport system. Simply type in your starting point and destination, and it will work out the quickest and most cost-effective route for you. The app will tell you which station to get on at, which line to catch or which number bus, and anywhere that you will need to change.
Make your life easier and go contactless
Almost everything is contactless in London these days. The local coffee shop, the bookstore down the road, heck, even most vending machines only need a little bop of that magic card in order to give you some of sweet, sugary goodness to get you through the afternoon! If you get yourself a contactless bank card, you can pay for pretty much everything, as well as tapping on and off public transport without needing an Oyster Card.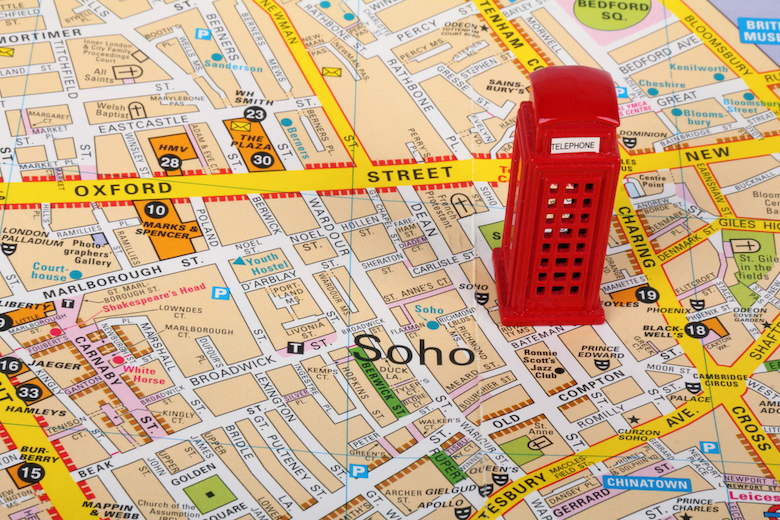 Paying for things is easier when you go contactless, including public transport.
Alternatively, you can set up contactless payments on your smartphone by using various apps such as Samsung Pay which do the same thing, meaning you don't even have to reach into your wallet. In the UK, contactless payments are limited to £30, so there's no chance of someone stealing your card and spending £1,000 + before you notice it's gone.
Networking and Social Etiquette 101
Another huge aspect of settling in comfortably to life in London is being able to have a social life. If you're not from the UK, you might need a quick crash course on Southern English social etiquette and mannerisms. We say 'Southern English' because up North, people tend to be a lot friendlier. However, Southerners – which includes Londoners – are notoriously harder to break the ice with.
Excessive, over-polite comments will probably be considered a sneaky insult or just plain annoying. Londoners won't like this if they don't know you well, so by all means compliment occasionally, but don't get gushy and go overboard.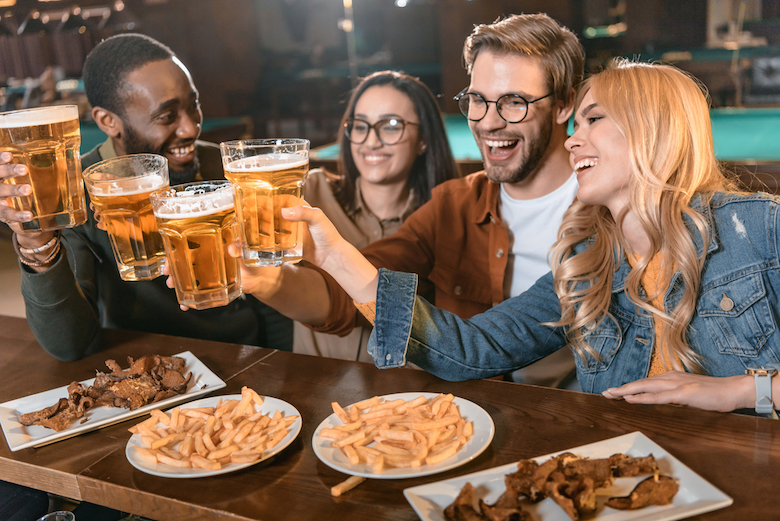 A lot of British socialising takes place at the pub.
English socialising in general tends to involve drinking. Almost all socialising is done with alcohol, and usually at a pub or local bar. You might strike up a conversation at the bar while waiting to be served or waiting for your drink, but people don't tend to take kindly to you approaching them while they're sitting at a table minding their own business. However, it might come across as less premeditated if you sit on a table nearby, and make a comment in passing. Even if it's a group of people, say something like "Sorry I couldn't help but overhear that…" or "I love your jacket, can I ask where it's from? I've just moved here and need to do some shopping." This is a way to get a conversation going without seeming like you've been desperately prowling around looking for people to talk to. When people realise you're alone, they might invite you to sit with them.
Note: A great invitation to extend to people way to get to know acquaintances better in London is to invite them for a drink.
Londoners like their personal space. You'll be considered strange, or perhaps even creepy, if you purposely seat yourself next to someone when there is other seating available further away. Don't hug people you don't know well, and don't put your arms around someone's shoulders or repeatedly touch them when you are talking to them as it will be assumed that you are trying to hit on them. A great way to meet new people is to join various clubs and meetups.
Have you lived in London? Share your thoughts in the comments below, or answer the questions here to be featured in an interview!