California is one of the jewels in America's crown and a popular state among expats looking to relocate. However, moving there is not always easy. It's one of the most desirable US destinations, with its vibrant cities, fabulous beaches and mountains, and a high standard of living. If you are thinking of moving to the 'Golden State', then what do you need to know? We will take a look at the top ten things to consider.
Can I find a job?
California is the home of Silicon Valley and is one of the technical powerhouses of the USA. Google, Facebook, Twitter and other household social media names are all based here. In addition, there's a big medical establishment, and Los Angeles is the home of the entertainment industry. Beyond the cities, there's an extensive agricultural sector, and the state is also host to the wine industry. California's economy is the fifth largest in the world. However, it is expensive to live there, so it is a good idea to line up employment before you go.
What is the housing market like?
Accommodation costs, whether you are looking to rent or buy, are generally expensive in California. San Francisco and the Bay Area are homes to some of the most expensive real estate in America, and Los Angeles is not far behind. The general rule is that the further you go from the urban hubs, the cheaper property will become – but this has a natural limit. Head out of San Francisco to the north, and you'll find property prices falling, until you hit the Napa region, when they'll start to rise again.
Property in coastal areas is also expensive. However, more reasonably priced areas can still be found, such as near Pittsburg, to the east of San Francisco, in what used to be the farm belt. However, the rail system now extends there, so it is becoming more popular. Locals also recommend the regions to the north of the city – Martinez or Richmond. Essentially, once you pass out of easy commuting range, the prices drop.
The median family home price in the state was recently estimated at $717,930, but again, this depends on where you go. The median list price of homes in Sacramento was $395K, and average rent for an apartment in the same city was $1,529.
To find an apartment, you can use an agent. Alternatively, online property listing apps, such as Craigslist, can help. Experts suggest finding a short-term rental first and using it as a foothold to find somewhere more permanent.
What is the cost of living in California?
The cost of living in California is high, with accommodation being the biggest expense. Experts say that you will need a decent six-figure income in order to live here comfortably: upwards of $130K if you're renting and $150K if you're buying. California has the third highest cost of living index in the States, coming in just behind Hawaii.
Bear in mind that taxes here are also some of the highest in the US.
What is the crime rate in California?
California's crime rate has been dropping since 2010. Progressive communities and community investment are the main drivers for this fall. However, the state's rate of violent crime is around 3% higher than the national average, and Californians are more concerned about crime than the residents of some other states. Murder makes up only 1% of violent crime here.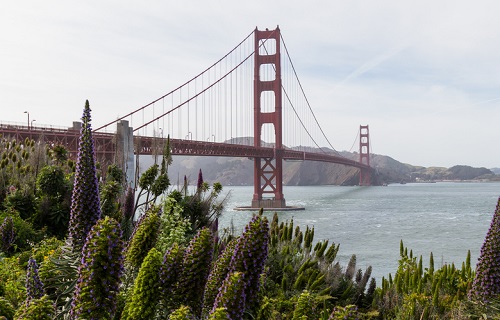 What is the quality of life like in California?
The quality of life in the state is good. This is a big, cosmopolitan state with a liberal ethos and a great deal of diversity. Food and drink are second to none, and the state has some of the most beautiful scenery in the US, from the stunning coastal highways to redwood forests. The state boasts 28 national parks. The consistently warm weather is also a plus. However, there are some drawbacks, including the prevalence of forest fires and earthquakes.
Is it a healthy place to live in?
California, with its outdoor lifestyle and focus on physical fitness and image, is an easy place in which to stay healthy. Its cities have a plethora of gyms and workout classes, and the coastal and inland regions are hosts to a multitude of hiking and cycling trails. Fresh food is inexpensive.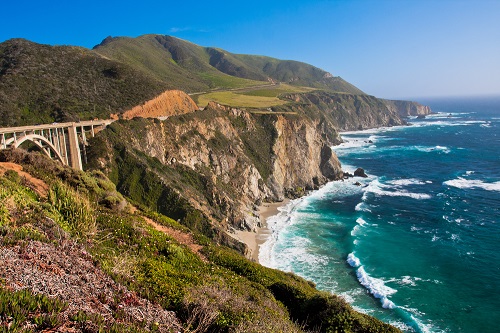 What is the quality of education here?
California has some of the US' best known universities, such as UCLA and Berkley, but its public school system does not have such a good reputation. Educational experts blame insufficient funding and poorly trained teachers. Schools in poorer areas have higher absenteeism rates and thus are granted less funding than those in wealthier areas. There are some good schools, but it's crucial to look into this closely if you have school-age children.
What is the weather like?
California's weather – despite some dramatic episodes – is mild and sunny overall. However, you might think about this large state being divided into regions – North Coast, Central Valley, Central Coast, Sierra Nevada and the north, South Coast, and the southern desert. In LA, you can expect well over 200 days of sun each year. San Francisco and the Bay Area tend to be foggier and wetter.
What is the traffic like?
Traffic in the big urban centres can be terrible, with congested freeways, especially at rush hour, and correspondingly long commutes. The state is not badly supplied with public transport, from the BART in the Bay Area to Greyhound throughout the state, and you may wish to explore trains, buses and ferries for your commute.
What will life in California be like for my pet?
The state is pet-friendly, and dogs are allowed on a number of trails and beaches, although some will specify that they must be on a leash. Bear in mind that you may find county-dependent restrictions on how many pets you can own – in Merced County, for instance, you will need a permit for more than four animals.