Are you the process of setting up a new life in the USA, or finding your groove after a recent arrival? Not all reading has to be about health insurance and visas!We've asked around and come up with a list of books to help make your life – and transition – that little bit easier.
Made in America: An Informal History of the English Language in the United States by Bill Bryson (1994)
Made in America is a fascinating insight into the evolution of language in the USA, written by renowned travel author Bill Bryson. Whether English is your first language or not, the book will help you understand American English as well as why American people use certain expressions or words. It will give you an insight into the historical and cultural environment from which American English evolved, covering a range of topics including immigration, travel, food, sports and sex. Filled with many facts and titbits, this book will have you speaking English like an American in no time.
Moving Without Shaking: The guide to Expat Life Success (From Women to Women) by Yelena Mackay (2014)
Written for women, this expat guide is filled with practical tips and inspiring personal stories that are bound to resonate with you, whether you're an experienced expat or have only recently arrived. The book shares the different experiences of eight women living and working across the globe, offering insight and practical advice along the way.
Moving Without Shaking sheds a light on the expat experience of working women, rather than the more commonly told story of the trailing spouse. Mackay's guide will be particularly helpful for women who are looking to build a career abroad, as it touches on a wide range of topics from the job market to cultural differences, relationships and learning languages. The book is an easy and relatable read that will inspire you to either take the leap on your expat dream, or see you empowered to stick at your life abroad.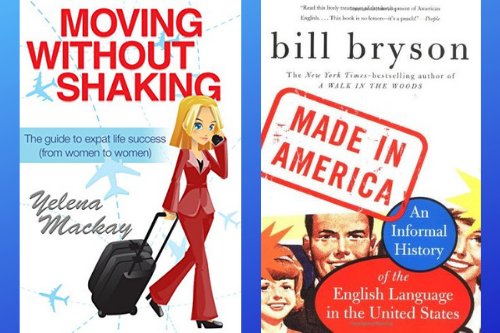 Third Culture Kids: Growing Up Among Worlds by David C. Pollock, Ruth E. Van Reken and Michael V. Pollock (2017)
For expats with children, this is a fantastic resource. The concept of the Third Culture Kid (TCK) was introduced in the 1950s and refers to children raised in a country different to that of their parents or their passport. Predominately children of expats, TCKs are often known as cultural chameleons, having developed a hybrid of norms and values known as a 'third culture', with the first being their home culture and the second that of their host country.
The book will help parents support their TCKs through socialising, building relationships, developing their identity and succeeding at school. The real-life anecdotes will be helpful to parents navigating the rootlessness that can come from having a home that is "everywhere and nowhere" all at once.
Make sure you go for the updated third edition, which considers TCKs in the modern world by looking at the impacts of technology, inclusion, diversity, and more.
The Intercultural Mind: Connecting Culture, Cognition, and Global Living by Joseph Shaules (2015)
The USA is a diverse country with incredible cultural variety. As an expat in the USA – or anywhere for that matter – it's essential to be able to traverse cultural difference with ease. Joseph Shaules' book will open your mind to concepts such as culture shock and cultural bias by combining theory with some great real-life examples. This book will take you beyond the dos and don'ts of cultural protocol to help you to understand how our culture shapes the way we view the world and impacts the way we live and work. The Intercultural Mind will help you build the cultural intelligence essential to any successful expat experience.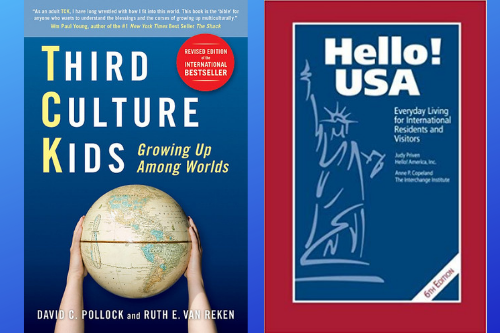 Hello! USA: Everyday Living for International Residents and Visitors by Judy Priven and Anne P. Copeland (2011)
Hello! USA is 244 pages of pure practicality. It's a reference book that you'll go back to time and time again, for conversions of clothing sizes, centigrade and Fahrenheit temperatures, metric and imperial measurements, and much more.
It also offers valuable advice on banking, social security, tax returns, shopping, healthcare, applying for jobs and submitting college applications, as well as some helpful templates. The book is an all-encompassing guide to American life and will help even the most experienced expat with renting a home, understanding social norms or getting their head around American football.
Americanah by Chimamanda Ngozi Adichie (2013)
Americanah has been described by the Guardian as a book that will "change the way you think about the world". The only piece of fiction on our list, the novel tracks Ifemelu's experience of relocating from Nigeria to the USA, attending university and starting her own blog. While primarily focusing on the experience of the African diaspora, most expats will be able to relate to Ifemelu's journey. Americanah documents the rollercoaster that is the expat experience: from culture shock and dislocation through to adjustment and assimilation. The story takes you through Ifemulu's journey, encompassing her struggle to gain work, the prejudices she faces and her process of understanding American culture. The novel also raises a lot of questions about race, giving you an insight into attitudes in the USA today.
Expats about to return home will relate to Ifemelu's experience of reverse culture shock, and the "amorphous longings, shapeless desires" that she experiences upon returning to Nigeria.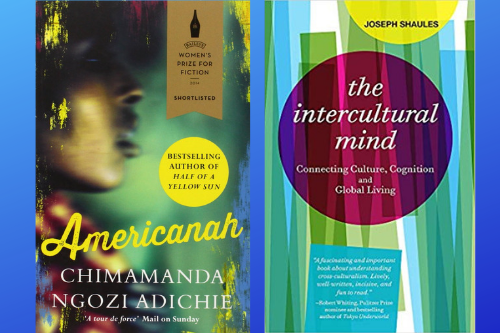 If you are an expat in the USA, or about to embark on your North American adventure, you are sure to find our list of books helpful. For those who have returned home after being an expat, some of our recommendations might help you to digest your experience and gain the most benefit from your time abroad.
Have you come across any books that you have found helpful as an expat in the USA? Share your recommendations in the comments below, or answer the questions here to be featured in an interview!