Expats looking for a tech job will benefit from knowing which are the 25 top-rated tech cities in the United States. Those looking to start or expand a business that relies on technology will also want to know where to tap the best tech talent.The CBRE 2016 Scoring Tech Talent report provides such information. A real estate information research company, CBRE also includes rent and other business costs in their analyses. CBRE utilizes 23 metrics to rate cities in large and small tech markets, and takes into consideration factors such as income, education levels, population trends, business and housing costs and the number of tech employees.
What is tech talent?
One of the biggest influences on the way we live and work is technological evolution. With increased easy access to information, the way in which we experience the world has changed. There is also a smooth transition between work and recreation due to the interconnectivity between our phones, computers, homes and offices. The internet has had a massive impact on commerce too, and has become the infrastructure for companies to compete for consumers from across the world, offering traditional goods and services that meet the evolving consumer demands for experiences and product interaction.
Behind the many technological advances lies a body of highly skilled individuals that are sought after by companies globally. They make up the nearly 4.8 million workers in the US, across all occupational fields. CBRE's definition of tech talent is made up of 20 different professionals, ranging from computer hardware engineers to information systems managers. These occupations are mainly concentrated in the high-tech industry, across companies and in all industry sectors. For example, a software developer who works for a logistics company is also included.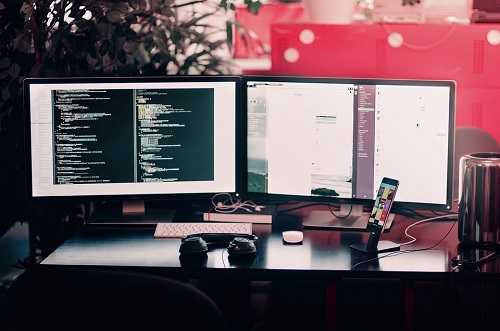 'Tech talent' defines a multitude of roles
© Unsplash
Going by CBRE's definitions, tech talent includes 3.5 percent of the total US workforce. This means that it is a fairly small percentage, but one that has had a major impact on real estate and the economy. There has been a 27 percent increase in the number of tech talent workers in the past five years. This had led to the creation of a million jobs in the national economy, which is more than three times the national average of all occupations. Tech talent is ushering new innovation and adapting technology into sectors that were previously non-technical to enhance productivity and fortify the national economy.
Tech talent markets
Since the internet is increasingly being used and is now more accessible than ever, technology companies can be found in both the larger well-known markets and in smaller, more cost-effective ones, which were previously untapped. This phenomenon has led to an increase in office demand by such companies. The demand for tech talent has been increasing across industries and in both large and small markets. Due to their size, the concentration in tech talent is in important gateway regions such as New York, Washington, DC and the San Francisco Bay Area. CBRE analyzed the large and small markets separately to emphasize their advantages; large markets usually have a deeper talent pool, while small markets are typically cost-effective and offer savings in living and business costs.
The survey
The methodology used by CBRE included analyzing data on different aspects of each tech environment, with an emphasis on size of labor pool, rate of growth, compensation and concentration as a percentage of the labor force.
The other major category was innovation infrastructure, which relates to the number of degrees being produced in the tech arena in the universities and the amount of R&D spending there. These two aspects amounted to approximately 75 percent of the total ranking. The costs of real estate and tech industry projections also had a part to play.
In the case of large markets, the San Francisco Bay Area, Washington DC, and Seattle took the top three positions respectively. New York, Austin and Dallas held the following three spots. In the San Francisco Bay area, Silicon Valley leads the list, which should come as no surprise. In fact, the metropolitan region scored 84.62, which is a major lead over Washington DC, which scored 67.24.
The big change that occurred in the 2016 report was that Seattle outranked New York for third place. With respect to the small market cities, the three top-rated cities for tech talent were Columbus, Ohio; Charlotte, North Carolina; and Portland, Oregon.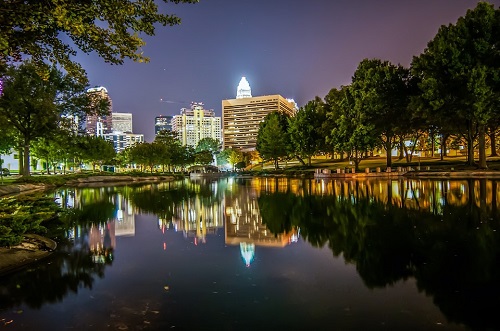 Charlotte, NC is growing in popularity as a tech hub
© PublicDomainPictures
The number of tech employees in the United States and Canada increased by 27 percent in 2016. The 4.8 million tech employees worked in the four occupations of computer systems and support, software development, tech engineering and tech management.
Washington DC topped the list for computer systems and support personnel, while the San Francisco Bay Area held the top spot for software developers, tech engineers and tech management. In the tech talent rating, which was done on a 0 to 100 scale, San Francisco scored 84.62. This score was far greater than Washington, which stood at second place with 67.24. There was a gradual decline in the scores after the top two cities. The largest job growth in the past five years was in San Francisco at 61.5 percent, and the city also leads in business costs and rent increases. In other markets, according to the CBRE report, Seattle was in the number one spot in highest educational attainment and Washington ranked at the top in millennial growth, while Boston was rated as the top tech education market, where the number of degrees exceed the number of jobs.
Even though San Francisco is the leading tech market in the US, the competition for talent is increasing as the more highly skilled workers are lured to cities with lower costs of living and where tech jobs are easily available. On the lookout for highly skilled talent and lower costs of doing business, new and existing companies want to establish a presence in affordable markets such as Nashville, Phoenix, Seattle and Charlotte. This has spiked a demand for office space and a fall in office vacancies. Austin, which ranked number eight in 2015, received a boost in 2016 to occupy rank five. In the number six to ten slots were Dallas/Ft. Worth, Boston, Raleigh-Durham, Atlanta and Baltimore. All of the top ten cities are large markets, each with a labor pool of nearly 50,000.
Colin Yasukochi, who authored the report on CBRE's behalf, maintains that tech talent markers have many distinct characteristics in common, such as high concentrations of college-educated workers, major universities producing tech graduates, and considerable millennial populations. In fact, the high numbers of millennials entering the labor market has significantly contributed to the growth in tech talent across markets.
The CBRE report brought to light a number of factors that influenced the large and small tech markets of today.
Educational attainment
Almost 70 percent of the top 50 tech talent markets displayed an educational attainment rate that was higher than the US average of 30 percent. In Seattle and Washington DC, over 50 percent of residents aged 25 and older had Bachelor's degrees or higher.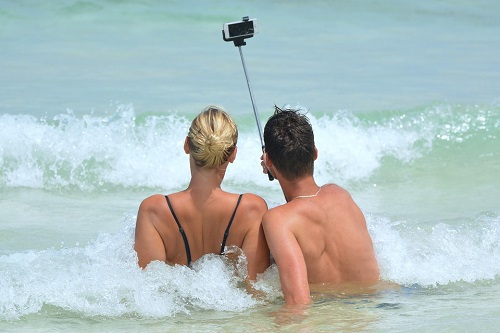 The presence of millennials in an area is positively correlated with its status as a tech hub
© Ben_Kerckx on Pixabay
When it came to the number of graduates with tech degrees, the top ten markets were New York, Washington, DC, Los Angeles, Chicago, Phoenix, Boston, the San Francisco Bay Area, Atlanta, Columbus and Detroit. In the comparison of tech job creation to tech degree completion, the San Francisco Bay Area (89,600) and Dallas (25,500) were the largest job creators. However, Boston
(-17,200) and Phoenix (-12,400) displayed job creation deficits.
Cost of living
Moody's Analytics state that 36 out of the 50 tech talent markets have costs of living above the national average. CBRE did a comparison of the average apartment rent and the average tech worker income in each market. It was found that tech income adequately covered the high cost of living even in the most expensive markets. This was done using the affordability benchmark, which allocates 30 percent of wages to housing. Charlotte, Nashville, and other top momentum markets had the advantage of affordability, with apartment rent-to-tech-wage ratios of only 13 percent and 17 percent respectively. Oklahoma in particular showed a wage to apartment rent ratio of only 12 percent, making it the most affordable of all 50 markets analyzed in the CBRE report.
Presence of millennials
A high number of millennials can be found in places where there are higher educational institutions. Cities like Madison, Pittsburgh and Boston occupied high ranks, each with millennials as 25 percent or more of the total population. In six of the large tech markets, the millennial population grew by more than 10 percent since 2009. Washington DC showed the fastest growth at 27.1 percent. At around the same time, five smaller tech markets saw a spike in their millennial populations by more than 10 percent. The fastest growing millennial populations were Salt Lake City and Richmond.
IT leaders still face a challenge in finding and hiring tech talent. This concern took precedence over other concerns such as keeping the teams they have in place and staying competitive with respect to salary and bonuses, according to the Tech Hiring and Retention Survey from executive search and technology firm Harris Allied. The survey examined 120 IT executives in 2016. Half of the executives surveyed maintained that finding and hiring top tech talent was their greatest concern. Retention was also the biggest concern for 20 percent of the executives. Just 14 percent of respondents said that a major concern was staying competitive with salary and bonuses. 10 percent said that were concerned about a bigger workload for fewer people, and 3 percent maintained that their most pressing concern was managing their current team.
Finding and hiring top tech talent has been at the top of the Harris Allied survey for the past five years. It has also increased in importance by 11 percent over the last three years. Since the demand for good tech talent is at an all-time high, companies are taking measures to attract and retain the best. In the 2017 survey, 65 percent of respondents predicted moderate-to-average tech hiring in anticipation of a highly competitive marketplace.
Developing and retaining tech talent
An important step in having top tech talent is to develop and retain the team that already exists. Apart from competitive compensation, rewards and proper coaching, leading companies use certain other methods to develop and retain their technology talent. One such approach is to rotate high performers, wherein a new employee begins in a particular field such as web development or data center operations, and then progresses to roles involving more responsibility in those fields after displaying a mix of technological expertise and project competence. Many tech companies proactively rotate their high performers across technology fields and also into business functions, so that they can end up as managers who can communicate with business leaders and also solve technology problems.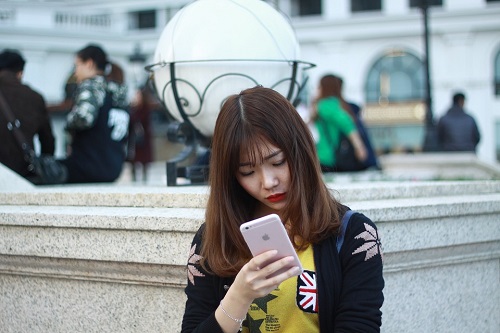 Many companies attract talent with perks such as personal smartphones and computers
© Zakooy on Pixabay
Job perks are another good way to attract talent, particularly among the younger generations. Gym memberships, personal technology and other incentives can help to get and keep the best tech talent at a company.
Another approach is to make training less technical. Many tech organizations provide training on critical technical skills such as programming in different languages and database design. But there are some that also experiment with new types of training. Training the tech personnel to understand the business side of things, sometimes all the way to the front line, makes the value of technology more tangible and provides a context for interaction with non-technical managers. Another motivator for top tech talent is the opportunity to interact directly with senior leaders in the organization.
Still another way to develop and retain tech talent is to support their technology passions. The best in technology institutions usually have a passion for technology and are motivated by the chance to use innovative technologies to solve problems. For instance, a company can help tech personnel recharge after an arduous project by permitting them to work on a tech idea they are passionate about for about a couple of weeks.