Every year, thousands of people travel to different destinations in the world for leisure, work and study. A vast majority of this population comprises students who are travelling overseas for a better education. One of the most popular destinations for students is the United States of America. Since the early 1990s, the US has been a prominent destination for people of various nationalities who want to study abroad. There are a number of universities in America that have gained global recognition and are sought after by students. In 2013, the US alone accounted for almost twenty percent of the global student population of 4.1 million – more than any other country.A lot of factors could be cited for why students from all around the world continue to choose the United States. While many are drawn by the quality of its higher educational system, a large share of students want to enjoy the cultural diversity and freedom of choice that are associated with the country. Another huge factor that attracts students to the US is the prospect of securing a job and settling in the country. Many more are drawn to the high standard of living and the abundance of amenities. Whatever the reasons, there is no arguing the fact that studying in the US is an incredible experience. If you're planning the move, here are a few things to consider.
Visas and Passports
Got accepted into a university of your choice? Congratulations! While there might be a considerable amount of time left for you to move, the process of getting the required travel documents might take you a long time. Although passport applications tend to go through easily, this is not the case with visa applications. With strict anti-immigration laws and thorough background checks that the US government conducts before you get a clearance process for a visa, the waiting period can be rather long. It's always best to apply for a visa as soon as you get accepted to a college or university. Make sure that the educational institution you're applying to is certified by the US Immigration and Customs Enforcement's Student and Exchange Visitor Program (SEVP).
US immigration laws list the following visa categories for students visiting the US:
• Students studying at full time at academic institutions: colleges, universities, high schools or even language training programs are eligible to apply for an F-1 visas.
• If you're pursuing vocational or other non-academic courses, you are eligible to apply for an M-1 visa.
• Canadian and Mexican nationals planning to travel to the US to pursue courses at academic institutions need to apply for an F-3 visa, while those pursuing courses in vocational or other nonacademic institutions should apply for an M-3 visa.
• If you are travelling to the US as part of a university exchange program, you can apply for a J-1 visa.
Those studying in the US on an F-1 visa are eligible for practical training for up to a year. This is a period during which they can work in a position in their field of study. A student can decide to complete this training by working part-time during their course (Concurrent Practical Training) or full-time after graduation (Optional Practical Training). If you're planning on staying in the US after completing your education, you need not worry. Students on an F-1 visa can adjust their status to a different visa category, for example as a temporary foreign worker (including H-1B) or a legal permanent resident.
Housing
Remember all the American frat houses and dorm rooms that you saw in popular sitcoms or movies? That's going to be your life now! One of the most stressful things for students travelling to the US is the challenge of finding affordable and convenient housing. Fortunately, there is a lot to choose from in this regard. Students can choose to live in off-campus housing, student accommodation, student homes, student housing, student apartments or halls of residence. Whatever your preferred choice of housing is, it is always best to contact your university's International Student Office before making the move. This way, you are prepared and better equipped to decide on a place once you arrive in the country. Once you think you have found a place, try searching for testimonials from students who may have lived there before you.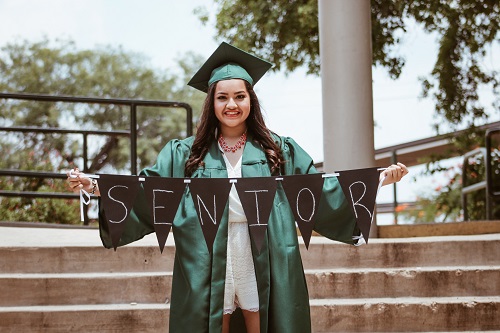 Studying abroad can be a truly life-enriching experience
© Juan Ramos on Unsplash
If you plan on staying off campus, do a few basic checks while deciding where you are planning to stay. Look for the safest neighborhoods near campus and if possible, try to move in with friends or acquaintances. Do some research about the transport system – find out whether you will need to use public transport, or if your university or institution runs shuttles to nearby apartment complexes. Also, try and do some research about the rent in places around your university beforehand so you don't end up paying more than you have to. The same applies for all utilities – do your homework well and you won't have a reason to worry.
Paperwork
Besides travel documents like the passport and visa, getting accepted into a university in the US also requires you to produce other certificates pertaining to education, insurance and banking. Almost all colleges and universities need to verify your TOEFL/IELTS score cards. You also need full transcripts of your relevant academic qualifications. A significant majority of colleges ask for letters of recommendation from people you've worked with or professors who can vouch for you.
While you have a lot of time to contemplate and choose the best university, once you've chosen it's always best if you clear the paperwork ahead of time. Visit the university or government websites to check which documents you will need. Carry your driver's license, health and insurance certificates and check whether they conform with the US government norms. If any document that supports your application is in a language other than English, you also need to carry an official English translation, certified by a translation agency.
Health and Insurance
While you're away, the responsibility of looking after yourself falls completely on your shoulders. Without your family to fuss over you, even a common cold can seem disastrous. Make sure to get vaccinations as required by the government. Check on your university's website for extra rules too. Even though most universities have their own medical wing, it is a good idea to locate a nearby hospital as well.
The current costs of medication and hospitalization make medical insurance a very important necessity in the US. A number of universities offer their own insurance plans for international students.
In any case, do your share of research and pick the right health insurance plan. Also, if you're moving to a different topographical and cultural zone, it's always best to prepare in advance. Get tested for allergies and try to prepare for the weather conditions of the place where you're headed. Keep a card in your wallet that mentions your blood group, information on your allergies, an emergency contact at your university, and a number for a family member back home. Speak to your general practitioner beforehand. If you have a condition that requires you to take medication regularly, ask your doctor for the generic drug name to avoid confusion.
Financial Aid
While it might be an enriching experience, pursuing a higher education in the United States can prove to be a costly affair. Most countries offer their students scholarships based on performance and merit. A lot of educational institutes themselves offer grants and scholarships to international students. In addition to this, several private foundations, non-profit organizations and businesses also support students by providing grants and scholarships, especially for research.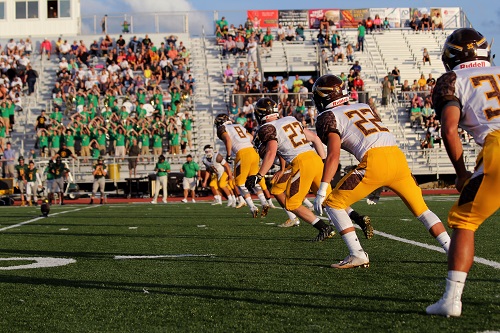 Sports scholarships are a popular source of financial aid
© Riley McCullough on Unsplash
A lot of international students opt for part time jobs to earn money. This can be a great source of income and will help you improve your social skills. American universities often have guidelines on where and how many hours you can work in a week. Be sure to follow these guidelines. Students on an F-1 visa are not allowed to work off campus in the first academic here. However, there are quite a few jobs that are available on campus and can help you earn some money while you're studying. Make sure you or your employer aren't flouting any rules prescribed by the US Department of Immigration as this could lead to your deportation or you could face problems while applying for other work in the future.
Packing
While this is a much later step in your itinerary, you shouldn't leave it until the last minute. Given the different climate zones, you need to pack differently for each kind of weather. When it comes to clothing, the best thing to do is carry normal weather clothes and on reaching the US, buy clothes for harsher conditions as this will save space and give you more weight to pack the things you need. If you're carrying any foodstuffs or herbs and spices, make sure that they are in packages with clear descriptions, to avoid any trouble with customs when your bags are scanned.
There are also a lot of things that you can save suitcase space on while packing. For example, while it might seem crucial to have everyday items stuffed in your bag pack, you don't need to carry a lot. You should avoid packing toiletries like soaps, shampoo and conditioner as these will be available at any local supermarket. You might need to pack a voltage converter or an outlet adaptor as the plug points in the US will probably be different to the ones you have back home.
Last but not least, do carry a few mementos and memories of your life back home for those days when you might feel a little homesick.
Cultural Shift
The US is a country filled with people from different ethnic backgrounds. Different cultures from all over the world come together, which is why it is often called the 'melting pot'. However, American culture is still distinctive, so it's best to learn a little about the place before you move there. Identify the characteristics and mannerisms that portray the American way of life. Liberty, informality, directness – these are the basic pillars of the American society. Whenever you find yourself in a situation where you don't know what to do, ask for help. People in the US appreciate honesty and almost everyone will be willing to guide you. Learn more about American holidays like Thanksgiving or events like the Superbowl. This will give you insights on how to socialize better among your new friends and they will definitely appreciate the effort.
Lastly, check your college schedules. Make sure there are plenty of days between your arrival and your first class. Most institutions have a week of orientations to get students better acquainted with the campus and how it functions.
After you arrive at college, familiarize yourself with the buildings and administrative sections. Check if there is additional paperwork to be filed once you arrive at the university. Get your books and other study material beforehand. Keep the International Students department posted about your travel plans. Let your accommodation manager know before your arrival in the US so your accommodation is ready when you reach the university. Carry a universal charger, a small amount of American money in cash, and a first aid kit for emergencies. Double check your bags before leaving for the airport. Speak to someone from your college's student department if you face any issues.
While it is a huge deal to travel overseas and leave the comfort and familiarity of home, a little bit of research and preparation can go a long way in making the transition a smooth one. Despite cultural differences, life in the US is fairly easy to adjust to. Apart from academics, there is a lot to see and do and explore. Remember to make the most of your time there!
Have you studied abroad in the US? Fill in the questions here to share your experience with other readers!