Renting a property is the most popular option for expats in the US, since it offers flexibility, but there are some basic issues expats need to be aware of before beginning their search.
It should also be noted that homeownership in the US is another popular route for many expats. Twice the number of expats buy a property in the US than they do around the world – 40% to 24% respectively.Buying a home in the US is a potential option for expats but they may not qualify for a mortgage and will also need to put down a very large deposit.
They also must aim to live in the property for at least three or four years so they will make money on their investment.
For those who cannot afford to buy a property or who cannot commit to such a lengthy period on a work assignment, then renting is going to be the best option.
Things to consider
Before we discuss the steps to find a home to rent in the US, it should be appreciated that some cities are particularly popular for renting and they may be very expensive for expats since demand is high.
These cities tend to be the ones that offer a wide range of excellent job opportunities – which makes them hugely appealing for other expats too – and densely populated towns and cities also have high rents.
For instance, it's particularly difficult finding somewhere in San Francisco to rent for a reasonable amount; expats heading there should be expecting to pay an average rent of $3,400.
For those expats looking in New York for a place to rent, the average rent is $3,300 and in Boston it's $3,200 – the problem with Boston is the extensive gentrification that has occurred which has led to skyrocketing rents to make it one of the most expensive cities in the country.
Washington DC, Los Angeles and San Jose in California are also expensive for people to find a home to rent.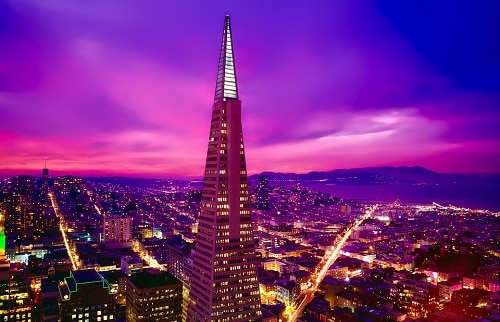 Popular cities like San Francisco are very expensive for rentals
© tpsdave on Pixabay
Expats moving to the States must also appreciate that most of the popular cities are located on the west and east coasts so those who are following job opportunities in the midwest, for instance, will find that rents and the cost of living is much lower.
Another point to remember is that the US is a massive country, and with so much land a rental home could be hours away from an expat's place of work. Indeed, commuting in many American cities could involve car journeys of at least one and a half hours so expats need to consider how far away they want to live.
However, not everyone commutes by car and many cities have excellent train and metro services, so there may be excellent housing for rent close to train stations that are located in the suburbs, for instance in San Francisco and New York.
The next important step is to decide whether they want to live in the city itself or further afield and for expats with families, they also need to consider the schooling options. Some of the better public schools may be found in the suburbs of a city or in a nearby commuter town, for instance.
Also, expats need to be wary about whether they are going to be moving into a safe neighbourhood and it's always worthwhile asking coworkers and checking online about what the area is like for crime.
Finding a property
Then it's time to begin a search. Expats can do this by simply using a search engine to find a house or apartment to rent, or locate a real estate expert who will be able to find a property that meets their specifications.
These are known as realtors or locators, and not every area has them as it's fairly unusual to use them to find a rental home. They will charge a 'finder's fee' for a property.
It's also possible to use real estate agents. While they are focussed mainly on selling homes, there are those who will offer rentals as well. The website Realtor.com offers more advice on this.
Another potentially successful tactic is to find an area the expat really likes the look of and simply drive around looking out for 'For Rent' signs and taking down the details. Some larger cities also have free publications known as 'home finders' that detail properties that are available to rent.
Expats also need to appreciate that the type of rental accommodation they are looking for may not actually be available where they are going to live; for instance, it's going to be very expensive to find a house for a family to rent in New York City.
The types of real estate available in the US include:
• Apartments
• Duplex homes (a house with separate entrances for two households)
• Single family homes (that is a stand-alone house which often has a small yard)
• Mansions
• Condominiums (condos), a building split into several units and owned individually
Expats should appreciate that most apartments will come unfurnished in the US, though they will include major appliances such as an oven, fridge and light fixtures.
It's also possible to house share. A lot of the opportunities available for expats to rent depends on their budget and those who have an employer's subsidy as part of their relocation package should be to afford a better type of property.
It's also possible to sign a lease for a rental property in America before the expat arrives in the country. Many large property management companies will arrange this for expats and enable them to view a potential apartment online.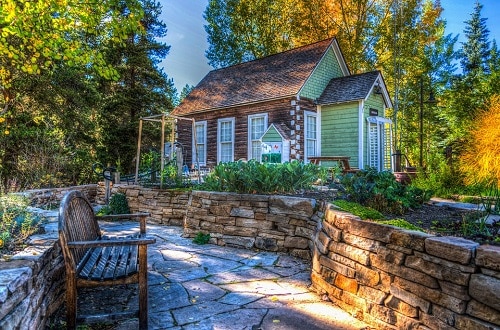 There are many different types of home available
© Mariamichelle on Pixabay
As with most countries, expats will need to sign a tenancy agreement which is known as a lease, and these vary between landlords but the paperwork is fairly comprehensive and they will usually have to pay an application fee.
Most landlords will also ask for references which an expat can get from their employer, and also proof of ID for which they can provide a passport or a driver's license. Some landlords might also request a copy of the expat's credit report which may be an issue for those who don't have a credit history in the US, but it may be possible to provide one from their home country, particularly if they bank with a financial institution with a US presence such as HSBC or Citibank.
Expats should also appreciate that the lack of a credit history in the US may mean a landlord will demand a security deposit that equals two or three months' rent.
However, a letter from an expat's employer should help in this regard which will give details of the expat's employment and ability to pay rent.
Once they have been accepted as a tenant, they will need to pay a security deposit as well as a month's rent in advance. Most landlords are looking for tenants to sign a one-year lease but there are options for shorter leases from apartment communities offering corporate housing, for instance, though they tend to be much more expensive to rent.
Lease terms
Expats should also pay particular attention to the terms of the lease since these will detail their rights as well as their obligations and explain the terms and conditions for living in the property and for the provision of utilities and other services.
The lease will also contain a variety of special clauses, including how and when the rent will be paid and when it will increase. The lease should also detail what the rent covers; some landlords have all-inclusive rents which include the heating, water and electricity.
However, some lease agreements will only cover the rent and the sewage, water and garbage disposal. The renter will be responsible for paying the utilities such as electricity, internet and cable.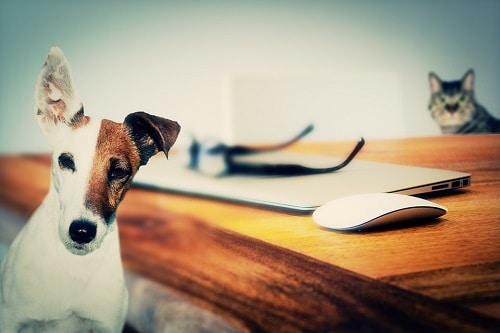 Leases may specify whether tenants are allowed to have pets
© jarmoluk on Pixabay
Expats should also appreciate what is going to happen to their security deposit and ensure they have a receipt for it. The lease should also explain how the expat will get the deposit back when they move out.
The lease will also explain how long the agreement is for. Most have a 30-day notice period and details of how to extend the lease should the expat decide to remain in the property.
More importantly, however, will be details of who is responsible for what and the expat may be liable for some of the minor repairs, particularly for the property's interior. An expat should also look around the property with the landlord and check for signs of wear and tear so they are not held responsible for damage they have not done and have to pay for when they move out.
The final step for all expats renting a house or an apartment in the USA is to get renters' insurance before they move in. This will ensure that the contents of the home will be protected from theft and damage from fire or disaster.
Expats should also appreciate that when they rent an apartment they will not only have to abide by the rules laid down in the lease but there will probably be building rules as well.
These are generally in place to create a respectful and peaceful atmosphere for the tenants living there, and there will probably be a separate agreement or the rules will be stipulated in the property's lease.
Again, expats should carefully check the rules for the apartment block and ensure they understand them before signing the lease. Some of these rules will be arbitrary may seem strange, including restrictions on pet ownership, detailing who will clean the hallway and mandatory quiet times when residents cannot make noise.
Expats should be aware that if they breach any of the building's rules, for instance, they may decide to get a pet such as a cat or a dog, or they are subject to a number of complaints from fellow residents then the lease will detail that the landlord reserves the right to evict the expat from the apartment.
It may sound strange but these rules don't just apply to those living in apartment buildings and an expat may be moving into a home that's in a neighbourhood that belongs to a homeowner's association. In this case, there may be rules that apply and even extra fees that will be levied.
While it may appear to be daunting for expats to find a home to rent in the US, it's actually an easy process. There's no doubt that relocating to the US is an exciting time, and finding a rental property that the expat loves means the task of settling into their new country becomes much easier.
More information
Rental information: Forrent.com, Move.com and 4walls.us.
Real estate agents offering rentals: Realtor.com