Many foreign nationals can stay in Venezuela for up to 90 days on a tourist card, which is issued upon arrival, provided they arrive by air. If you plan to arrive in Venezuela by overland transport or by boat, you will need to obtain your visa in advance. This can be done at your nearest embassy or consulate. In order to pass through Venezuelan immigration, you must show proof of return or onward travel, and have a passport with a minimum validity of six months beyond your intended stay.
Visa extensions of up to 90 days can be applied for at the Servicio Administrativo de Identificación, Migración y Extranjería (SAIME) office. You must ensure you have the correct documents and visa fees before you go, and the application must be done before your tourist card/visa expires. Do not overstay your visa without arranging and paying for an extension, otherwise you will be fined and/or arrested when you try to depart.
Any dual nationals must use their Venezuelan identity to enter and exit the country. Any children travelling unaccompanied, with a guardian, or with just one of their parents will need to have a letter from the non-travelling parent (or parents) stating confirmation of consent. This letter must detail all travel plans and destinations within the country and must be notarised. It must be kept about their person throughout their travels and when they leave the country.
You may need a Yellow Fever vaccination in order to enter Venezuela. This will depend on a variety of factors, so make sure you check whether this applies to you. If you do require a vaccination, you will need to get this done at least 10 days before you travel.
Visas
There are various types of visa available for foreigners looking to visit and work in Venezuela. These range from types of visitor visa, which largely depend on income and whether you have relatives in Venezuela) to religious missionary visas and business visas. See a more comprehensive list below:
Business visitor visa (also applicable to entrepreneur/corporate visitor visas)
For those visiting for short periods of time for the purpose of business only. For example, for attending business meetings, corporate events, seminars, workshops, and networking.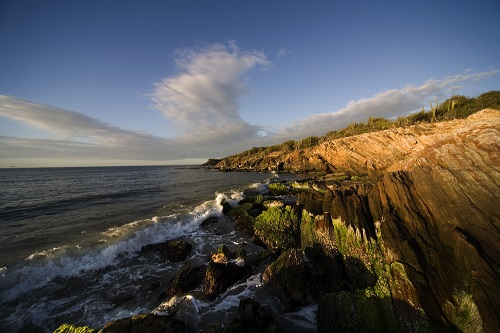 A business visa for Venezuela can be used for things like attending corporate events, participating in workshops and networking.
Investor visa
This will usually require a minimum amount of funds to be invested in the country. This will usually be in the form of real estate investments, but can also include business investments.
Immediate family and dependants visa
Immediate family and dependents of Venzuelan nationals, citizens and residents include spouses, dependent children, dependent stepchildren, and parents.
Migrant domestic worker visa
This is a separate working visa category specifically for migrant domestic workers. For example, for maids, nannies, gardeners, and caretakers.
Non-immigrant visiting relatives visa
For family members wishing to visit longer than their visa exemption allows, but who have no intention of immigrating to Venezuela. This will usually require sponsorship, and proof of relationship to the sponsor.
Religious missionary / member of religious order visa
Those visiting on religious grounds in order to teach or preach will usually require a letter of invitation.
Returning foreign resident
For those who immigrated abroad and were required to give up their previous national/citizenship status.
Student visa
For those who wish to study in Venezuela at a registered/endorsed/accredited educational establishment. This requires a letter of acceptance/enrollment.
Tourist visa
For tourists who are not visa exempt.
Transit visa
For those travelling through Venezuela who are not visa exempt. This may be required for transit, if leaving the airport for between 24 and 72 hours.
Work permits
If you wish to stay for longer than 90 days in Venezuela, and also wish to work there, then regardless of which country you are from, you must apply for:
• Residence permit (either temporary or permanent)
• Work permit
Residency permit
If you're living in Venezuela and need to extend your residency permit, you must apply at the SAIME office. It is best to avoid companies offering residency permits, as they are not likely to be genuine.
Work permit
Foreign employees must obtain work visas and work permits to work in Venezuela. Work permits are within the jurisdiction of the Ministry of Internal Affairs and Justice and are issued by the Ministry of Labour. Work permits can be obtained through the process of starting up your own company, or through your employer. If the latter, then your employer should make the application from within Venezuela on your behalf. Work permits are issued for a period of one year with multiple entries.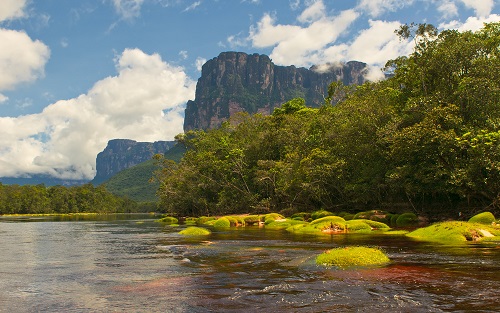 Foreign employees must obtain work visas and work permits to work in Venezuela.
Note: Some people are exempt from needing a work permit, including artists, foreign press correspondents and athletes carrying out profitable activities in Venezuela. In these instances, applicants, or their representatives in Venezuela, will need to obtain authorisation from the Ministry of Internal Affairs and Justice.
For the work permit application, the following documents will need to be submitted by the applicant:
• A valid passport, valid for at least six months
• A (2×2) colour photograph taken within the last six months, with a white background
• A covering letter from your employer
• A copy of your employment contract
• Qualification and vocational certificates
• Marriage certificate and birth certificates of children under 18 years of age (if applicable)
• Police clearance certificate (valid for at least six months)
• Medical certificate, authorised and signed by a doctor
• Proof of adequate finances for the duration of your stay in Venezuela
Residency
In order to gain permanent residence status in Venezuela, applicants must already have been legally and continuously residing there for a period of at least 10 years. They must also pass a citizenship test, and they may need to meet other requirements, such as have proof of adequate financial funds. For natural-born citizens of Spain, Portugal, Italy, Latin American countries or Caribbean countries, this period is reduced to five continuous years. You can also submit an application if you are the spouse of a Venezuelan citizen who has been married and living in Venezuela for five continuous years. Any person born in Venezuela acquires Venezuelan citizenship automatically at birth, regardless of the nationality or residential status of their parents. In some instances, high value investors may also be granted residence status.