Vietnam is an increasingly attractive destination for expats seeking employment. As the country becomes more and more industrialised, foreign specialists are in demand, and the range of jobs is developing beyond the education and tourism sectors. Unemployment is currently low. Salaries in Vietnam are not comparable to Western nations, but the cost of living is also not as high. Further to this, some jobs, such as teaching, may come with accommodation. The number of foreign workers in Vietnam has been steadily rising, although most expats work for international companies running FDI (foreign direct investment) projects.
What are the legal requirements for foreign employees?
The legal requirements for working in Vietnam are relatively straightforward compared with those of many other countries. You will need a work permit, which you can apply for either in your home country or once you are on the ground. Your employer will need to prove that, with the exception of some managerial or specialist positions, they have advertised the vacancy locally, since the government is trying to prioritise local hires.
However, note that you can work in Vietnam without a permit if:
• the duration of your employment is less than three months
• you are a member of a limited company that includes more than one member
• you are the owner of a one-member limited company in Vietnam
• you are on the board of directors at a joint stock company
• you are undertaking service sales activities for a foreign company in Vietnam/ you are coming to Vietnam to market products and services
• you are a foreign lawyer with a law practice license issued by the Ministry of Justice
• you are coming to Vietnam for less than three months in order to resolve an emergency or technologically complex situation that could affect production, which Vietnamese experts or foreign experts currently in Vietnam are unable to resolve
• you are the head of a representative office, the chief of project offices or someone working for a foreign non-government organisation in Vietnam
• you are internally transferred within an enterprise that has a commercial presence in the committed service list of Vietnam with the World Trade Organisation, including: business service, information service, construction service, distribution service, education service, environment service, financial service, health service, tourism service, cultural and recreational services and transportation service
• you are coming to Vietnam to supply consulting services on tasks serving to research, build, appraise, monitor and evaluate, manage and process programs and projects that use Official Development Assistance (ODA)
Be aware, however, that the Vietnamese authorities are strict with both employees and employers who violate the law, so double-check with immigration if you think that you may not need a work visa. If you fall foul of the law, you could be deported and your employer could be fined.
If you do not come into one of the above categories, you will need to supply:
• work permit form
• health check certification
• criminal record clearance (issued within 180 days) – if you have been in Vietnam for more than six months, you will have to provide both Vietnamese clearance and clearance from your home nation
• qualifications (university or higher)
• working experience confirmation document from former employers
• passport
• approval document from the Vietnamese authorities permitting your employer to hire foreign personnel
• employer's business certification
• two passport-size photos
Currently, work visas are valid for three years and are not renewable.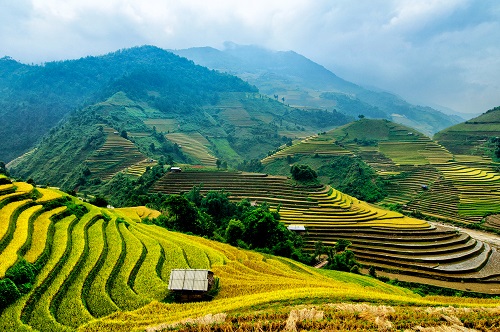 Vietnamese authorities are strict with both employees and employers who violate the law, so double-check with immigration whether you need a work visa.
Are any skills in particular demand?
Tourism is still a big sector, with hotel workers, swimming instructors and diving instructors in demand.
TEFL teachers are also wanted. You will need a TEFL certificate and ideally a university degree.
What are typical working hours and annual holiday entitlement?
Typical business hours in Vietnam tend to run from 7.30 a.m. to 4.30 p.m. The maximum number of working hours is 48 per week, and you are entitled to one day off per week.
Annual leave is set at 12 days per year. There are seven public holidays.
Maternity leave is set at six months and is fully paid at 100% of your salary. This is one of the most generous provisions in Asia.
Can my spouse work?
Your spouse will need an entry visa, but will not be entitled to work unless they apply for a separate work permit.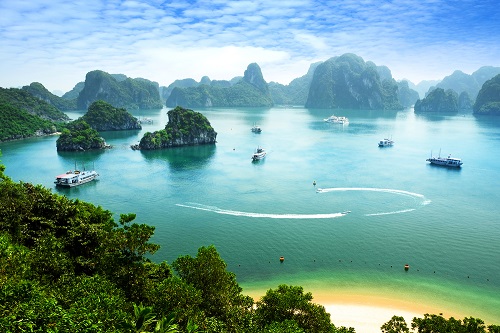 Your spouse will not be able to work in Vietnam unless they apply for a separate work permit.
Are speculative applications to companies common?
You can make speculative applications to companies, both when you are outside the country and when you arrive.
What is the best method of finding a job?
There are many online job boards and recruitment agencies that cover Vietnam. There are also some government-owned employment service centres.
What is the recommended format for CVs/resumes and covering letters?
One page CV/resumes are recommended. You may wish to have your information translated into Vietnamese.
Which questions are illegal / can be asked in an interview?
Anti-discrimination law in Vietnam is gradually improving, particularly with regard to gender equality, but may not be commensurate with legislation in some Western nations.
Qualifications and training
It is advisable to have your qualifications apostilled and translated into Vietnamese.