Expats living in Andorra sometimes experience poor mental health, and this can be attributed to various factors. For example, they may feel isolated, stressed or frustrated, as they struggle to integrate into a new community and culture.Andorra is a picturesque country situated in the Pyrenees Mountains, but some people struggle with the way of life there. Its location and size can be sources of frustration, as the microstate has no railway network, meaning that its inhabitants are almost entirely reliant on cars to get around. The closest airports are Carcassonne (CCF), Perpignan (PGF), and Toulouse (TLS), which are 63 miles, 70 miles, and 77 miles away respectively.
Of course, there are plenty of other factors that can contribute to someone struggling with their mental health. The World Health Organisation (WHO) estimated that some 300 million people around the world have depression. It is estimated that 15% of the global adult population will experience depression at some point in their lifetime, and nearly 50% of all people diagnosed with depression are also diagnosed with an anxiety disorder.
Mental health services in Andorra
According to the WHO's last report on the mental health services and facilities in Andorra, which was conducted circa 2011, there were 274.56 admissions to psychiatric beds in general hospitals and 5.77 people in community residential facilities at the end of the year. Other statistics showed that:
• There were two mental health outpatient facilities
• There were three day treatment facilities
• The number of psychiatric beds in general hospitals was 12
• There were two community residential facilities
• The number of beds in community residential facilities was six
As Andorra is so small, there is only one hospital there, which encompasses all medical requirements. There are no separate mental hospitals to specifically meet the needs of those with mental health disorders. However, there are multiple smaller health centres throughout the country, one of which is dedicated to mental health care. The WHO data from the same timeframe estimated that the total number of visits to the mental health centre in that year was around 11,578, of which 3,503 (30%) of patients were below the age of 18 years old.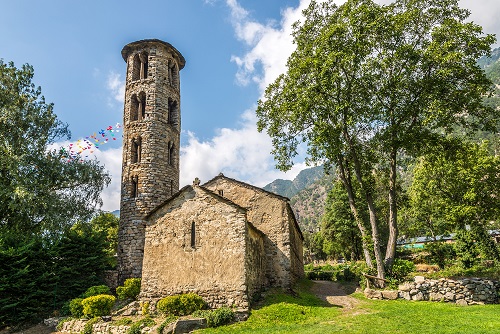 There is one hospital in Andorra, as well as one health centre that is dedicated to mental health care
Ways to cope with mental health struggles
Our mental health can go downhill very quickly, particularly in times of stress or big life changes. Even seemingly harmless factors, such as consistently getting a poor quality of sleep, can drastically alter our mood and mental health.
However, if you persistently struggle with things like anxiety, depressive episodes, or severe mood changes that impact your life, you should consider seeing a professional. Many people feel scared or sceptical about seeing a professional with regards to their mental health, or even ashamed, but they have no reason to be. You have to prioritise your life and wellbeing above your fears of how others may judge you.
It's worth bearing in mind that medication is not always the answer. There are various coping mechanisms that you may find helpful, such as:
Talking
Talking doesn't have to be with a therapist, if that idea makes you uncomfortable. You can talk to a close friend or loved one. If the idea of discussing your feelings and mental health with someone you know fills you with dread, then there are various helplines you can call.
Keeping active
Although it can be hard to find the time or the motivation to keep active, regular exercise can really boost your mood. It can also help you to concentrate more, sleep better, and feel less anxious or restless. Exercise keeps your body healthy and functioning, and it triggers synapses and chemicals in the brain that can make you feel happy and less stressed.
Healthy food
Lots of people really underestimate the profound effect that food can have on our bodies and our minds. When you consistently eat a poor diet, you can feel weak, fatigued, moody and/or sad. A diet rich in natural foods, with lots of fresh fruit and vegetables, wholegrains and antioxidants, can help improve not only your physical health but also your mental health.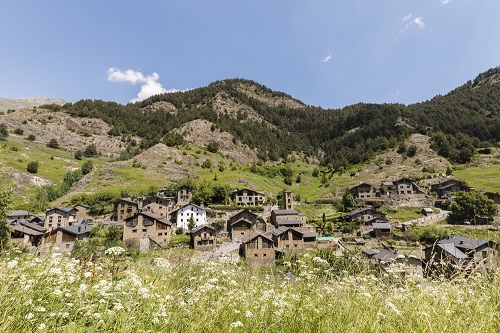 Medication is not always the answer to mental health problems, and there are various coping mechanisms you can try
Avoiding or limiting alcohol consumption
Alcohol is a depressant, and it can often make you feel ten times worse in the long run. Sure, having a drink with friends at the weekend can be fun, but if you suffer from depression, you will likely notice a significant dip or "wobble" in your mental health after a night of excessive alcohol consumption. If you're in a place where you are struggling with your mental health in some way, it's highly advisable to either limit, or completely avoid, alcohol consumption.
Keeping in touch with your support network
Everyone needs a support network, regardless of whether you struggle with your mental health or not. The most important thing is to not neglect your support network. Make sure you keep in touch, not just for your benefit but for their benefit too! Checking in, catching up, and dropping them a line to say you're thinking of them are ways to keep you connected to the people you love. It also means that they will check up on you if they haven't heard from you.
Not being ashamed to ask for help
At the end of the day, we are all human. Everyone struggles at some point in their life. It's easy to feel stressed, sad, or overwhelmed, and it's ok not to be ok. What's more, it's ok to ask for help when you need it. Do not feel ashamed to let people know when you are struggling, and don't assume that they can tell without you reaching out to them. Some of us are high functioning, even if we don't feel like it on the inside, and our struggles may not be immediately obvious to others. That's why verbalising your need for help is so important.
Making time for things you love
A very common symptom of depression is a sudden lack of interest and motivation to do anything, even things that we have previously enjoyed. Sometimes we need to force ourselves to take a break and make time to do the things that bring us happiness and peace. Even if you're busy, make time in your day for something you enjoy, whether that be yoga, meditation, painting, gardening, baking, or something else entirely.