If you are living and working in Israel, it is important to take care of your mental health. Israel can be a stressful country to live in, in part due to the political tensions, and experts say that the country is in the middle of a mental health crisis.A recent study published in the Palestine-Israel Journal of Politics, Economics and Culture reports that Israel has one of the most advanced out-patient mental health care systems in the world. Dr Yaakov Lerner, the Director of Falk Institute for Mental Health Studies, noted in the early 2000s that the development of the Israeli mental health system had traditionally been based on a nationwide network of psychiatric hospitals established in the early years of the state. He says that this was perhaps the only viable response to the problem created by the large number of people with mental disorders, who came into Israel with the mass immigration, many of whom were Holocaust survivors.
Child suicide is on the rise. The Israel National Council for the Child reported in 2017 that the number of children under the age of 14 who had tried to commit suicide had increased by 40% in the past decade. It is thought that this was down to family issues and child poverty.
As an expat in the country, you will find resources to safeguard your mental health. The 'sick funds' on which public healthcare is based have covered psychiatric treatment from 2015, when mental health care was placed within their remit. Their clinical services include:
• Screening and diagnosis tests
• Crisis intervention
• Psychological counselling
• Personal therapy
• Marital or family therapy
• Cognitive-behavioural therapy
• Medication (based on doctor's recommendation)
• Psycho-social follow-up and home visits, if necessary
The clinics also provide individual and group psychotherapy.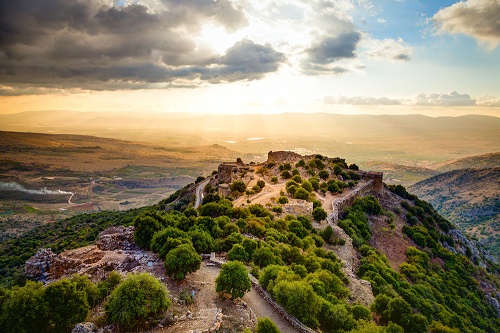 As an expat in Israel, you will find resources to safeguard your mental health
As an expat, your employer is legally obliged to register you with one of the four main Kupat Cholim, or sick funds, and you will be entitled to seek treatment as part of the healthcare 'basket' provided by these organisations. As mentioned above, mental health care passed into the hands of the sick funds in 2015. This was part of an initiative to bring mental and physical care into the same arena and reduce the stigma attached to mental health issues.
Mental health treatment has therefore become part of your local family health clinic's remit, and your first port of call, if you start experiencing mental health problems, should be your local GP. If it is an emergency, you should either go to a psychiatric emergency room or a regular emergency room, which will usually have a psychiatrist attached to it, for treatment. You will need to pay for the latter and then claim back. Psychiatric emergency rooms are free of charge, and you don't need a referral from your doctor to use one.
Many expats and Israelis choose to take out private health cover, and if you suffer from a chronic mental illness, this may be covered by your policy. Bear in mind that some insurers do not provide cover for pre-existing conditions.
In addition to the sick fund clinics, there are not-for-profit organisations that help people suffering from mental illnesses. For example, Enosh, the Israeli Mental Health Association, promotes the recovery, social inclusion, and rights of people with a psychosocial disability, as well as their families.
Enosh aims to provide quality professional rehabilitation services in the community, pioneer new services in mental health care, raise social awareness in the field of mental health, and promote the rights of people with psychosocial disabilities. Founded in 1978, Enosh is the largest mental health organisation in Israel and has more than 70 centres across the country. It has 800 employees and more than 700 volunteers. The organisation engages with more than 6,500 participants, 1700 family members, and 300 youths and young adults from all sectors of society each year.
There are also context-specific organisations, such as ERAN, which deal with the particular stresses of life in Israel. ERAN was established in Jerusalem by Maria Berta Zaslany in memory of her husband, Dr. Aryeh Zaslany (the Head of Mental Services for schools in Jerusalem and a psychiatric counselor in the Jerusalem Municipality), in 1971.
ERAN deals with:
• Trauma
• Depression
• Economic distress
• Teenage issues
• Loneliness
• Violence
• Abuse
• Eating disorders
• Self-image and sexual identity
• Difficulty in raising children
• Distress of Holocaust survivors
• Anxiety
ERAN operates the largest mental health hotline and online service in Israel. There are now more than 1,200 ERAN volunteers, in 13 branches throughout the country, providing responses 24 hours a day. The organisation is multi-lingual and provides support to everyone who needs it.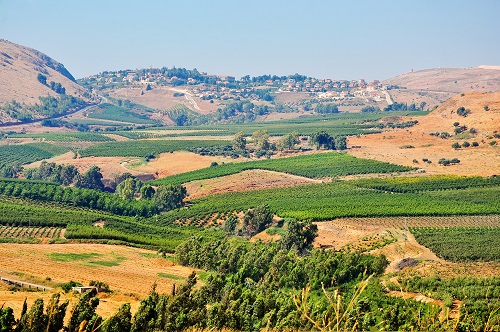 There are not-for-profit organisations that help people suffering from mental illnesses in Israel
You will find a number of private counselling practices in Israel, particularly in the larger urban centres. These will take a variety of approaches to psychiatric treatment, and you can therefore select which is right for your particular circumstances. They offer everything from psychodrama counselling to clinical social workers. You might like to ask friends for recommendations, and you can also consult your workplace, who may have psychiatric services already in place.
Among the services offered are:
• Family therapy
• Individual counselling
• Child psychology
• CBT therapy
• Psychoanalysis
• Psychodynamic counselling
• Executive/corporate dynamics
Many therapists are English speaking, and they may be able to speak other languages as well, such as Arabic or Russian.
In addition to using mental health services, whether in the public, semi-public or private sector, you can safeguard your mental health by getting plenty of exercise, eating healthily. and taking care not to drink too much alcohol. Also, if you are working in Israel and away from family and friends, you should make an effort to keep in touch with them, even if only through digital means.
Isolation can be a major factor in mental health problems, and, as above, Israel's political tensions and outbreaks of violence can also contribute to psychological problems. However, the range of provisions available in Israel means that you should be able to access suitable support.