Andorra is a small independent principality situated between France and Spain in the Pyrenees Mountains. Its population has an average life expectancy of around 82.9 years; typically it's 80.7 years for men and 85.3 years for women. This means that Andorra has one of the top ten life expectancies in the world. This can be attributed to fresh mountain air with very little pollution, a diet of locally grown produce, and an outdoors culture that emphasises the benefits of walking, playing sports, and doing physical activities.The long life expectancy in Andorra can also be attributed to the country's excellent healthcare system, which was first established in 1918. In 2017, Andorra was ranked by The Lancet publication on a "Healthcare Access and Quality Index" scale and scored 95 out of a possible 100. They beat Switzerland, Sweden, Australia and the Netherlands to first place.
In this article, we will take a brief look at the healthcare system in Andorra and how to register for it.
Healthcare overview
First, here's a quick overview of the healthcare system in Andorra. This section will cover the system's structure, its governing body, and how it's funded. You will also find information on the medical facilities in Andorra.
Governing bodies and funding

The governing bodies of the healthcare system in Andorra include the General Council, the Ministry of Health and Welfare, the Social Security Office (aka CASS) and the National Health Service (SAAS).
Public health services and facilities are funded through tax contributions or "social security" (CASS). The unemployed and self-employed can opt out of making social security payments if they are unable to afford them. The social security system typically covers between 75% and 90% of the costs of medical expenses for those who are eligible.
The social security/CASS system covers expatriates with active residency permits as well as their families. However, expatriates with passive residency permits (and tourists) are not covered by this healthcare system. Therefore, expats falling into this category will need to purchase private medical insurance.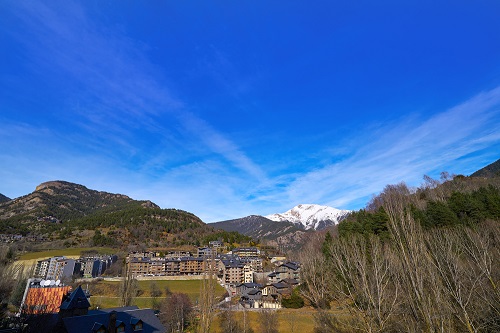 Andorra has one of the highest life expectancies in the world, which is in part attributed to its excellent healthcare system
Medical facilities
There is only one main hospital in Andorra, the Nostra Senyora de Meritxell Hospital in Escaldes-Engordany. The hospital houses both public and private physicians under one roof. In addition to the hospital, there are around 12 healthcare centres run by SAAS. If you require specialist care, you will most likely be referred to a medical facility in nearby Barcelona or Toulouse.
The healthcare centres mostly provide preventive care, such as vaccinations, basic first aid, prenatal/antenatal and childcare, family planning and general counselling. Essentially, health centres are there to provide all of your essential and routine healthcare services and checkups. House visits by doctors or healthcare workers can be arranged by appointment. There is also a 50-bed private geriatric centre, the Centre Geriàtric Sant Vicenç d'Enclar, for the care of elderly patients.
Register for healthcare
This section describes how to register for healthcare in Andorra, from purchasing and using health insurance and private practice doctors to receiving general and emergency healthcare.
Health insurance and private practices
An estimated 25% of residents in Andorra have supplementary private health insurance in addition to the cover they receive from the state. Some will also opt to see private doctors and specialists. That being said, general practitioners (GPs) and medical specialists generally attend to both public and private sector patients in Andorra, due to the limited number of facilities etc.
The main reason that many people in Andorra purchase additional healthcare is the fact that secondary care is predominantly confined to the private sector. This means that if you did not have supplementary health insurance with appropriate cover, you can face paying higher costs out of pocket for secondary healthcare. This includes treatments such as rehabilitation or dialysis, orthopaedics and diagnostics. Others simply hope for the best and consider it a "we'll cross that bridge when we come to it" scenario.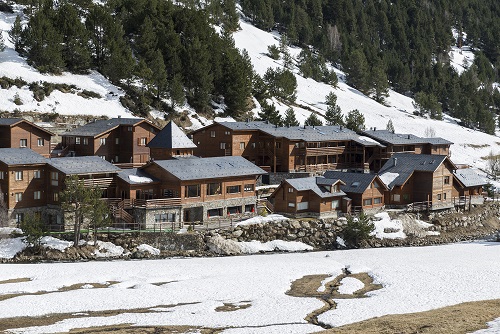 The main hospital in Andorra houses both public and private physicians under one roof
If you are not covered by the state social security and need to purchase a private health insurance plan, you may need to do some research into whether evacuation is covered. As Andorra is small and landlocked, you may need to be evacuated to France or Spain by helicopter if you require specialist care.
Visiting a doctor
You can register with a doctor at your local health centre, including CASS registered practitioners in either Spain or France. To be eligible for CASS (public healthcare), you will need to be employed by either a private company or an Andorran company, or you must be a legal resident. Those who do not fit the criteria will be required to have private health cover in place. Employees typically pay between 6% and 9 % of their salary to CASS contributions, and employers pay 13% in contributions per employee. Unemployed and self-employed workers can opt in or out of social security contributions.
The system generally works by the patient paying the upfront costs and then CASS reimbursing them. Reimbursements are typically for around 75% of outpatient medical costs and up to 90% (with a few special circumstances having 100% cover, such as work related injuries and giving birth) of hospital expenses. After treatment, you should be given a receipt and a stamped voucher from your treating doctor. You can take this to your local CASS office to request reimbursement via bank transfer.
Receiving healthcare
Once you have registered for a doctor, you will not need to specifically register to receive emergency treatment at hospital. If you have private health insurance, make sure you know the policy provider and your policy number. If you are eligible to be covered (or partially covered) by the state, you need to keep receipts for reimbursement. You should be automatically enrolled on the CASS system when you commence your employment contract. If you are unsure whether you have been enrolled, then you should speak to either the HR or Finance department of the company that you work for.