Although the public healthcare system in Japan is generally considered to be of a very high quality, and most of the Japanese population are covered by national health insurance, mental health care in the country is often considered to be lagging behind that of the West.Mental illness still carries a stigma, particularly when experienced by women, and treatment has retained elements that other nations have long since discarded, such as isolation and the use of restraint. However, the mental healthcare system has begun to change in recent years, and it is substantially better in the private sector.
In previous decades, the public perception of mental health issues has been somewhat problematic. Many Japanese people regarded mental health issues as a weakness of personality rather than a clinical illness. In a recent survey, however, participants held that conditions such as schizophrenia were curable.
In more traditional times, the Japanese dealt with those suffering from mental illnesses in ways that would now be regarded as reactionary. Locking patients up in mental hospitals was common. At the turn of the 21st century, Japan had a much higher number of mental health beds than the US, and, in addition, Japanese patients spent substantially longer in hospitals than American patients.
In the mid 2010s, it was estimated that around 21,000 people commit suicide every year in Japan. Almost one in four Japanese citizens have apparently contemplated committing suicide. Japanese culture has an ethic of overworking. Death (including suicide) that is linked to overworking has a name of its own: karoshi, and suicide has traditionally been regarded as an honourable way out. It is not a sin in Japanese spiritual culture.
These days, mental health treatment is somewhat more sophisticated and widespread than it used to be. There has been a growing understanding and acceptance of conditions such as depression. An ad campaign for Prozac from the 1990s onwards, depicting depression as 'a cold of the soul,' made considerable strides towards changing public opinion, as did comments from people such as Crown Princess Masako, who revealed that she herself had suffered from the condition.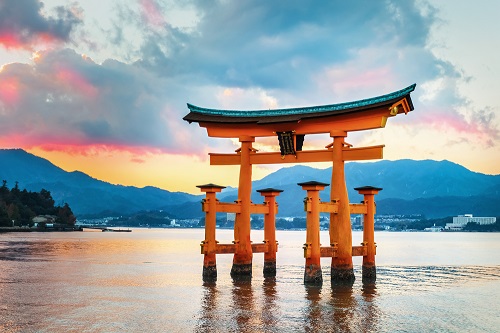 Mental health treatment in Japan is more sophisticated than it used to be
Psychiatrists treat patients in hospitals or clinics, and their services fall under the national health service. Practitioners of psychosomatic medicine, who treat disorders such as insomnia, are also covered under this, and they usually work in clinics. Clinical psychologists, who undertake counselling, are not covered. Therefore, if you want counselling sessions, you will need to pay for them privately. Psychologists' caseloads are very heavy and many of them cannot offer more than a few minutes to patients.
You may experience language barriers, as many medical personnel do not speak English, especially in rural areas. Many expats therefore choose to take out private health insurance. In addition, because most mental health professionals working in Japan are Japanese, you may experience more traditional approaches to mental illness.
There are various resources that you can use if you are struggling with your mental health. For example, you can access some mental health counselling sessions via Skype. Some counselling services offer sessions in English and a range of other languages, particularly in Tokyo (you will find more choice in urban areas). Services cost from around ¥5000 to ¥10,000 (US$45 to US$90) for around 50 minutes to an hour.
You can access International Mental Health Professionals Japan (IMHPJ), which is a nationwide private professional association of mental health professionals that serves Japan's international community. Alternatively, you could look at Japan Healthcare Info (JHI), which is a non-profit organisation that helps locate English-speaking doctors for Japan's international residents.
The Tokyo Meguro Counseling Center in Shibuya-Ebisu has psychiatric and psychological staff to offer counselling and psychotherapy in both Japanese and English. They offer insight-oriented psychodynamic therapy, cognitive behaviour therapy, supporting psychotherapy, life coaching, marriage counselling and other forms of treatment.
Tell (Tokyo English Lifeline) organisation offers free, anonymous telephone counselling across Japan from 9 a.m to 11p.m. This is a similar helpline to the Samaritans, but they also offer face-to-face counselling for around ¥20,000 (US$180). This is expensive, but they do offer a sliding scale to people who cannot afford high costs.
Herald Square Psychology offers a range of services, including marriage therapy and life-coaching. Youth LINK, composed of students, offers help to young people. Tokyo Counselling Services (TCS) offer counselling in French, German, Korean, Japanese, Chinese, and Portuguese, as well as Skype counselling. An hour-long individual session costs ¥10,000(US$90), while couples counselling and group therapy cost ¥15,000 (US$135) and ¥4,000 (US$36).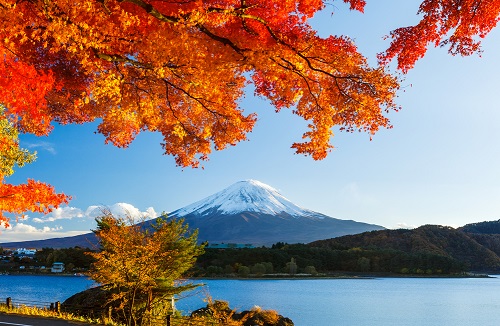 There are various resources that you can use if you are struggling with your mental health in Japan
Japanese Psychiatrist offers psychotherapy and psychological counselling in Japanese and English. They are open on weekdays, Saturdays, and national holidays. They can also offer distance counselling via Skype or on the phone, and they can post medications to you.
You should be able to access assistance for the following conditions:
• Anxiety
• Occupational stress
• Depression
• Eating disorders
• Relationship problems
• Addiction
• Behavioural disorders
• Trauma
• Personality disorders
There is no national accreditation organisation for psychologists in Japan, but you should be able to access details of a particular therapist's speciality and approach by looking at their website. Ask friends and colleagues for their recommendations, too. It is advisable to shop around in order to find a therapist that best fits your particular personal circumstances.
There are measures that you can take to safeguard your mental health, which may prevent issues arising. Make sure that you eat properly, take regular exercise (which is known to improve conditions such as depression), monitor your moods and emotions, and take steps to reduce culture shock (for example, you could talk to other expats). It is also important to avoid becoming isolated, so make sure that you keep in contact with family and friends back home. If you are worried about starting work in Japan, then it may be an idea to look up some basic legislation relating to issues such as workplace bullying. This may help you to avoid or deal with any difficulties in your employment situation.