Andorra is a small country situated in the mountains, wedged between Spain and France. It is the world's 16th smallest country in terms of landmass and 11th smallest by population. It is undoubtedly a picturesque place, and it is ever popular with summer ramblers and winter skiers. However, its population and birth rate are shrinking. In fact, Andorra's population has fallen by almost a fifth in just the last decade.
More about Andorra
What does the small size and population mean for pregnancy and birth?
The ever shrinking population has, of course, given rise to skills shortages and consequently a lack of facilities. However, in spite of all of this, Andorra's healthcare ranks among the best in the world.
Andorra enjoys one of the longest life expectancies. Although this is in many ways positive, it means that, as well as the shrinking population, the average age of those left is increasing. What really doesn't help the situation is that the Andorran government is highly selective about the number of new residents it allows into the country. This is largely due to the principality's already high ratio of foreigners to natives/nationals and its status as a tax haven.
The above ultimately means that there are far less choices when it comes to your pregnancy and birthing options. It also means that it is highly advisable to plan your birth as far in advance as possible. Thoroughly research all nearby facilities and medical professionals to best prepare and put your mind at ease.
Birth rate in Andorra
How many babies are born every year in Andorra?
Andorra currently sits at 223rd in the world for annual birth rates. In terms of averages, only 7.8 babies are born annually per 1,000 inhabitants. In comparison, Andorra's close neighbours France and Spain see 12.3 and 9.4 births per 1,000 inhabitants respectively, and they have much larger populations.
Currently, the estimated population for the whole of Andorra is only 76,965. To put that statistic into perspective, the population of France is 66.99 million, and Spain's population is 46.66 million.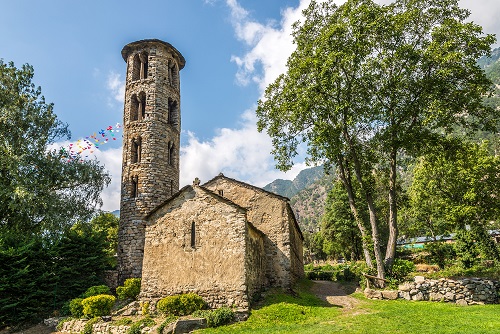 In Andorra, only 7.8 babies are born annually per 1,000 inhabitants
Cost of birth in Andorra
How much money does it cost to give birth in Andorra?
Andorra has a fantastic healthcare system in place, one that is funded through social security payments and subsidised by the state. If you give birth in Andorra, 100% of your birth costs will be covered by the state. The Caixa Andorrana de Seguretat Social (CASS) system, which handles social security cover and payments, is also fully integrated in neighbouring countries France, Spain, and Portugal. So there is the potential to get the birth covered in one of these areas too, although you should discuss this with a CASS official first.
Birthing options and medical facilities
What birthing options are available to me in Andorra?
One of the downsides to the small size of Andorra is that you're not going to be spoilt for choice when it comes to medical facilities, as there is only one hospital, the Nostra Senyora de Meritxell Hospital. The hospital is a fully equipped modern facility located in Escaldes-Engordany, and it has 2.5 hospital beds for every 1,000 residents. The hospital accommodates public healthcare and doctors working in the private sector under one roof.
Presumably, home birth is an option, but because the birth rate is so small, there is little information to go by. Andorra's healthcare system has an average of 3.6 physicians for every 1,000 residents, which is higher than the recommended World Health Organisation (WHO) ratio of 1 physician to 1,000 patients.
Prenatal/antenatal care
Where will I receive prenatal/antenatal care in Andorra?
As well as the main hospital, there are around 12 health centres in Andorra. These centres are the facilities that deal with preventative care, such as vaccinations, general routine checkups, basic first aid, and prenatal (also known as anetental) care. Your local health centre is where you will be going throughout your pregnancy for ultrasounds, health checkups, etc. This will be where you can discuss the ins and outs of your birth plan and find out more about what options are available to you.
Registering birth and residency
Where and how do I register the birth of my baby in Andorra? Does my baby get automatic residency?
Being born in Andorra does not give your child the automatic right of nationality, citizenship or residence, unless you yourself hold official residence status. If you are not officially recognised as a permanent resident of Andorra, you will only receive an official birth certificate for your baby.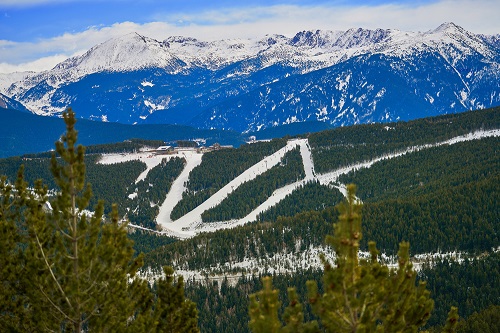 Being born in Andorra does not give your child an automatic right to Andorran citizenship
If you are not a resident yourself, your child can only obtain permanent resident status by attending school and electing to take Andorran nationality once they reach the age of 18 years old. In order to do this, they will have to surrender the right to any other nationality, as Andorra does not accept dual nationality. In the interim, until the child turns 18 years old, they will be entitled to a travel passport (laissez-passer) on an annually renewable basis for the duration of their parents' (i.e. your) residency in the country.
If you cease to be a permanent resident of Andorra before your child turns 18, then the nationality right of your child will become null and void. However, if you are a permanent resident, all you will need to do is to go to the civil register office in Andorra and confirm the birth.
Helpful groups and pages
Are there any forums or groups where I can connect with other expats and mums?
There are a few forums and social media groups that you can join that may be useful. Firstly, there is the Expat Focus Facebook group, which you can join here. Another expat group on Facebook that is recommended is Expats Andorra.
There is also a Facebook group specifically for mums in Andorra, which will probably prove the most useful for all your pregnancy and birth related questions. You can find it here.