Argentina's birth rate has been steadily decreasing over the past decade. Data from 2007 showed that the average annual birth rate at the time was 18.6 newborns per 1,000 inhabitants. Ten years later, the data showed a decrease to 17 live births per 1,000 people.Argentina is one of the most popular destinations for "birth tourism". Argentina's laws essentially allow any person born in Argentina (regardless of parental heritage or residency status) to automatically gain Argentine citizenship from birth. This is also applicable to babies born in the Falkland Islands (the disputed territory between Argentina and the United Kingdom).
More about birth in Argentina
Including birthing teams, common methods of delivery, and average length of stay in hospital.
Birth in Argentina typically takes place in a maternity hospital, which could be either a public or private facility. The birthing team usually consists of an obstetrician, who will be present at the birth, as well as a midwife/midwives and, sometimes, a birthing partner or doula. Some hospitals may allow more than one birthing partner to be present, whereas others may allow none at all. This is usually the case in public hospitals, where women are often not permitted to be accompanied by persons outside of their professional birthing team.
The amount of time that a mother stays in a hospital after they have given birth varies, depending on the facility and the birth. Usually, if the delivery was an uncomplicated vaginal birth, the woman will be allowed home after two days. However, Cesarean (C-section) births carry a higher risk of infection, and so often require the mother to stay in for several days.
Available birthing options
Are you allowed home births or water births in Argentina?
Birthing options are somewhat limited in Argentina, and, due to various laws, births other than hospital births are very uncommon and often extremely difficult to organise, as most medical professionals will simply refuse to do them. Home births (Parto en casa) are technically legal in Argentina, but they are very rarely practiced. You may be able to find a midwife who can assist in a home birth or water birth (Parto en el agua) if you live in a large city.
Just like in Brazil, C-sections are extremely common in Argentina, particularly in private hospitals. In fact, they are often actively encouraged by doctors, usually for practical reasons, as beds can then be booked in advance. According to Ministry of Health data, C-sections account for roughly 29% of all births in the country, and episiotomies are performed on around 62% of first-time mothers.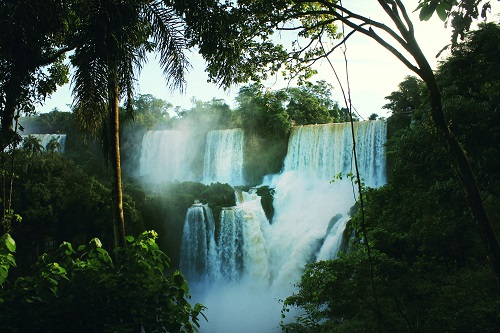 Birthing options are somewhat limited in Argentina
Hospital of choice: public vs private
Information on public and private hospital facilities for giving birth.
The medical system in Argentina is split into a public and a private sector. The public health sector is funded by taxes and is free to everyone, even tourists who are visiting the country temporarily. Those who use public healthcare will not have much input on their birthing team or hospital, whereas those paying privately, or who have private insurance, will get some choice and greater control in regards to these aspects. In some cases, if you have private health insurance, you may only be able to choose from specified private facilities affiliated with your policy provider.
Prenatal/antenatal care
What prenatal/antenatal care will you receive in Argentina?
After giving birth, all mothers will receive a health booklet known as Libreta Sanitaria Materno-Infantil. This booklet will contain all of the information relating to the birth, such as the method of delivery, the baby's length and weight, and so on. The booklet is presented whenever your child needs to visit a doctor, up until they reach the age of 12 years old. Information will be added to the booklet over time, such as any vaccinations your child receives.
Prenatal/antenatal health check-ups are typically conducted for between four and six weeks after the birth. There is a free health service operated by public facilities, known as the Programa Materno Infantil, which provides free check-ups for pregnant women, postpartum women, and for children up to the age of 5 years old.
Mandatory vaccinations
What vaccinations do babies born in Argentina require?
Newborn babies in Argentina are vaccinated against hepatitis B and tuberculosis. The government provides a vaccination calendar, and this details all of the necessary vaccinations required for your baby, as well as what age they should be given and the relevant dosage information.
Registration of birth
Information on how and where to register the birth of your baby in Argentina.
Births in Argentina must be registered within 40 days. Registering the birth of your baby can be done at the hospital immediately after the birth (if you have all of the correct documentation with you), or it can be done retrospectively within the 40-day period at the registry office (Registro Civil). If your documentation requires translation, you must make sure that this is done in advance to registering your baby. Legally, all translations must be carried out by a translator certified by the National College of Translators.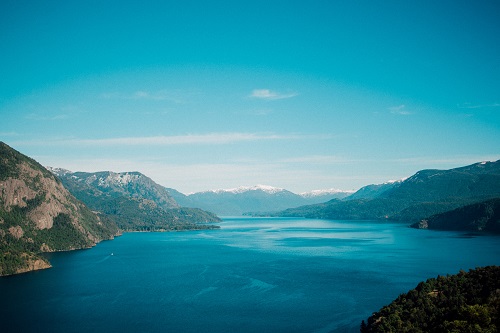 In Argentina, you must register your child's birth within 40 days
Registering a birth in Argentina is free of charge. The documentation required includes:
• Signed and notarised medical birth certificate (Certificado de Nacimiento)
• Parents' passports and photocopies of parents' passport biometric data
• Parents marriage certificate (if applicable)
Any baby born in Argentina automatically acquires Argentine citizenship. Parents who were not born in Argentina but whose child was born in Argentina can apply for permanent residency in Argentina or the Falkland Islands.
Naming your baby
Are there restrictions on what you can name your baby in Argentina?
In Argentina, there is a national list of pre-approved names that you can use. This list is quite extensive, but it may be that your desired name is not on there. In this case, it is possible to appeal for the right to use the name of your choice, but it is not guaranteed that the appeal will be approved. The only exemptions to this rule are for parents with diplomatic status or who work in an embassy.