The health care system of a country goes a long way towards showing the country's quality of life. Medical care in Buenos Aires is good, although the quality and availability of treatment varies with the region. It is common to find highly trained medical professionals in most hospitals in Argentina. Most of these medical professionals have been educated internationally. Some hospitals do not have the most up to date equipment, but may still able to handle emergency situations. Technology has led to the modernization of hospitals to the point where Argentina has become a popular destination those seeking medical care. Many people travel to Argentina for aesthetic and cosmetic procedures.The health care system in Argentina is administered by three primary providers: the public sector, mutual plans and the private sector. The private sector offers free clinical care to both inpatients and outpatients. Outpatients only pay for medication. More than half the population uses public health care facilities. Mutual plans involve management of healthcare facilities by trade unions. Employers and employees mutually pay a fixed fee to hospitals, which then covers for medical services and medication. Differences between the fixed fee and the actual cost of treatment are paid for by the patient. The increasing rate of employment has minimized the percentage of population covered by mutual plans, causing many people to revert to public hospitals. In the private sector, patients pay for the total cost of medical care.
The Argentinian government works hard to ensure that everyone can access medical care. Cities such as Buenos Aires are at an advantage, since access to medical care is readily available compared to more remote places such as the Andean North West. Migrants should keep in mind that the smaller the city, the harder it is to access health care. As an expat, you can access both private and public hospitals. You can make use of your insurance cover or make payments before being discharged. Larger private hospitals such as the British hospital provide healthcare plans that you can enroll in. Such healthcare plans offer flexible payment methods, easy access to healthcare services, and discounts.
Medical issues requiring hospitalization or restorative health services can cost thousands of dollars to treat, especially if the patient is not an Argentinian national and has to fly outside the country to be treated. Private doctors and facilities usually expect prompt payment or installments, but only after delivering the service. A visit to a specialist costs anything from US$17 to US$50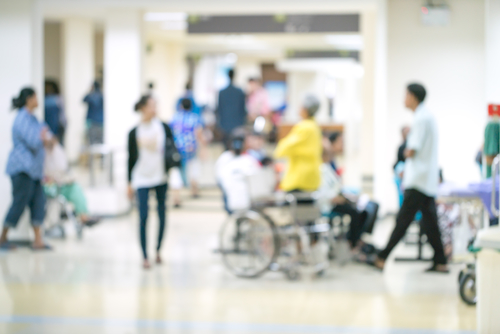 Hospitals in Argentina can be expensive
Expats seeking medical care in Argentina require a multiple entry medical visa, which they can apply from the embassy or consulate. People suffering from an illness can also apply for a visa for direct family members and caregivers to accompany them. Medical records are needed to facilitate the visa application process.
The level of health care offered in private health institutions in Argentina is high, and many expats do not mind spending money when the result is good health. To apply for a medical visa, the patient is required to provide his or her medical records. The chief administrator of the facility where treatment will be sought must also provide proof that the patient requires treatment in the facility.
One of the most popular health services in Argentina is corrective or aesthetic surgery. Lower prices and well-trained specialists make Argentina the most sought out country for cosmetic surgery. There are plenty of clinics all over the country registered with the Argentinian society of aesthetic and reconstructive surgery. Cosmetic procedures such as lip surgery, face lifts, liposuction, scar correction, eyelid correction, rhinoplasty and breast remodeling are offered in many hospitals and clinics in Argentina.
If you have a medical crisis, do not be worried about insurance issues; simply head straight to the nearest hospital. Use the emergency number 107 if you need an ambulance. Many private hospitals in Argentina have English speaking staff. In Buenos Aires, the Hospital Britanico (a private hospital) and the Hospital de Ninos Dr Ricardo Guitierrez (a public hospital) are some of the healthcare facilities with English speaking staff.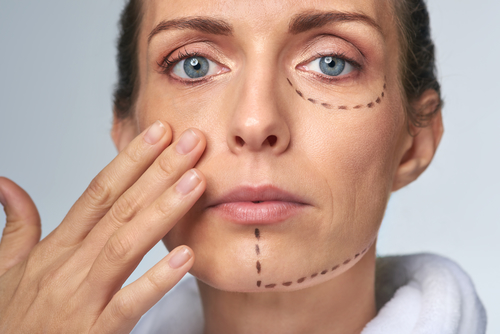 Cosmetic surgery is widely available
All medication is prescribed using the generic name of the drug or the common international name, as required by the Argentinian ministry of health. Prescriptions also provide information about medication that patients prefer. If the generic name is used to prescribe the medication, the pharmacist is obliged to offer the customer different options, meaning patients have a choice of medicines to take. The customer is also expected to know a little about the active ingredients and combination of the medication at hand.
Doctors are the only people authorized to prescribe generic drugs. The cost of medication will vary depending on whether you are insured or not. It is important to find out if the insurance offered in your home country covers medical care in Argentina. In addition, find out if there are healthcare programs specifically designed for expats. A generous 70 percent of the cost of medication for chronic diseases is covered by the government. However, this is only limited to medication for certain conditions including cardiovascular diseases, neurological conditions, arthritis and respiratory diseases.
Other medication including treatments for leprosy and diabetes as well as contraceptives qualify for 100 percent coverage. You can purchase pharmaceutical drugs over the counter without any prescription. Drugs for common ailments such as flu, stomach disorders and headache can be bought in this manner. Many pharmacies in the major cities remain open throughout the night.
It is important to know that the names of certain medications vary between countries. Therefore, the name of certain drugs in your home country may be different from the names used in Argentina, even if the medication is the same. In addition, the suppliers of certain medication in Argentina may be different from suppliers of the same medication in your home country. Try to determine the names of common medication that you may need in Argentina.
Argentina has a good healthcare system. Expats can decide to be treated in public or private hospitals. The quality of private healthcare is often higher than public healthcare.