Argentina offers a number of different visas for different circumstances, and as a result, the application process can be complicated. In addition, good Spanish is useful in navigating the regulations. However, citizens of the U.K., the U.S.A, Canada, Australia and most western European countries can visit Argentina, and remain for up to 90 days, without a visa. To find out whether you qualify for a visa exemption, you can check the website of the Argentinian embassy or the consulate in your home country. Citizens of all other nations must apply either for an ETA (Electronic Travel Authorisation, known as an EVA or Autorización de Viaje Electrónica in Spanish) or a visa for any visit.
Visa exemption
If you are a citizen of an exempt country, you can travel to Argentina without a visa. You must have a valid passport, with at least six months remaining from the time you enter the country and with at least one page still blank, and a return or onward airline ticket. You may also be asked for the reason for your visit, and for proof that you have sufficient funds to support yourself during it.
Additionally, before you travel, you may need to confirm with your airline that boarding without a visa is still permitted, as circumstances have been known to change. If you are travelling with your child but without your spouse or partner, you may be asked to provide proof that you have their permission, in the form of a notarised consent document. You might also need to show your custody agreement.
You can, once in the country, apply for a visa extension of up to 90 days at the Direccíon Nacional de Migraciones. You will be charged a fee for this; at the time of writing, this is AR$600. You may work in neither a paid nor an unpaid job with this type of visa.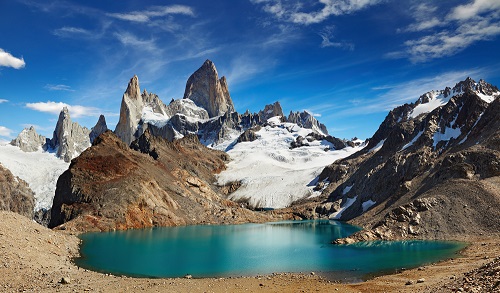 Before you travel to Argentina, you may need to confirm with your airline whether boarding without a visa is permitted, as circumstances sometimes change.
ETA
If you hold a B2 visa for the U.S.A., or a Schengen Visa for the EU, you can apply for an ETA. This allows multiple entries to Argentina for up to 3 months, and it is possible to extend it for a further 3 months. An ETA is for tourism purposes only. In addition, your US B2 or Schengen visa must be valid for a minimum of 9 months from the date you arrive in Argentina, and your passport must have at least 6 months validity and at least one blank page. Possession of an ETA does not guarantee admission; immigration officers have the right to refuse entry to anyone they consider does not fulfil the immigration requirements or presents a security risk. It takes around 16 days to process an ETA application. The fee is US$85/£65/€76, at the time of writing.
Business visa
If you have been invited to conduct business in Argentina, you will require a business visa. You can apply for this at any Argentinian consulate. Business visas are specific to you and cannot be transferred. They are valid for 60 days. With your application, you will need to supply:
• Your passport – this must be valid for at least six months from the start of your intended stay, and must have at least two blank pages
• Two up-to-date colour passport-size photographs of yourself
• A letter of invitation from the business, organisation or individual who has invited you
• Proof of your business or employment in your home country
• A round trip reservation
• Proof of accommodation in Argentina
• Proof of fee payment ($200/€200, depending on which consulate you attend)
• Your completed application form
• An appointment for an interview at the consulate
You may be asked to supply additional documentation at the discretion of the consul.
Visa to attend a fair or congress, or to carry out scientific, artistic, technical or professional activities
As with the business visa, you must apply to your nearest Argentinian consulate for this type of visa. It is usually valid for 30 days. The same documents are required as for the business visa, including an invitation letter from the appropriate Argentinian organisation or individual. The same fee is charged.
Work visa
The process for applying for a work visa for Argentina is complicated and has a number of steps. Make sure you leave enough time to complete the process, which can take around three months. You must first be sponsored by an employer who is registered with the National Immigrant Sponsors Register, and they must obtain an entry permit for you. This is needed for your visa application. You must also supply your birth certificate, marriage certificate (if relevant), a police certificate showing you do not have a criminal record, your corporate registration or tax documents, your employment contract and a valid passport. All documents must be translated into Spanish and apostilled.
You must also have proof of accommodation in Argentina, and pay both a migration fee and the consular fee. At the time of writing, the consular fee is $250/€250. The migration fee varies. You will be asked to attend an interview at the consulate, and to sign a sworn affidavit as to your truthfulness.
Family reunification visa
This visa is only for children under 18 (unless they have a disability), parents or spouses of Argentinian citizens or of foreign nationals with permanent residence in Argentina. You must be able to produce solid proof of the relationship, including relevant birth and/or marriage certificates, a certificate of good conduct from a competent authority in your country of residence, and a certificate of domicile for your relative who is a citizen or permanent resident of Argentina. All documents not issued by Argentinian authorities must be apostilled.
Retiree and private income visa
Expats with a retirement or private income of over $2,500/£1900/€2250 per month can apply for a retiree or private income visa. You must first apply for an entry permit or consular permit from the Direccíon Nacional de Migraciones or the consulate in your home country. Once you have this, you must also supply:
• Your passport, with at least six months validity from your date of entry and two blank pages, as well as a copy of the identity page
• Your completed application form, preferably an electronic version
• Two current passport-size photographs, which must be in colour
• Proof of your retirement income, including confirmation that it has been awarded to you, and the three most recent pay stubs
• Proof of your private income and funds, and that these come from sources recognised and approved by the Central Bank of Argentina. You must also be able to prove that you can support both yourself and any accompanying family, which requires an income of at least $30000/£23000/€27000 a year.
• A police certificate showing you have no criminal record
• A sworn statement that you have engaged in no criminal activities
All documents must be apostilled and translated into Spanish. In addition, there is a consular fee of $250/£250/€250, plus a migration fee of $600/£465/€540. You will be expected to attend an interview at the consulate, and all documents must be supplied at least 15 days in advance. In most cases, the application takes seven to 20 days, but it can take up to 45 days. Once granted, the visa is valid for one year, and it may be renewed at the end of that time. Once you have been a resident for two full years, you will be eligible to apply for permanent residence, which will include your dependants.
Nationals of MERCOSUR countries (Paraguay, Uruguay and Brazil) and its associated states (Bolivia, Chile, Columbia, Equador, Guyana, Peru and Suriname) can apply for a visa by nationality, which allows them to live in Argentina for two years.
Useful websites
Visit these websites for further information:
• Ministry of Foreign Affairs, International Trade and Worship website – this link takes you to further information on the different types of visa
• Ministry of Foreign Affairs, International Trade and Worship website – this link takes you to further information on how to apply for a private income / retiree visa, and includes a list of the supporting documents you will need
• Argentina.Gob.Ar (in Spanish) – information about migration, including the related permits, IDs and certifications