Foreigners who are nationals from any of the 38 visa waiver countries can enter the United States for tourism or business purposes, for a period of up to 90 days, without obtaining a visa. If you are entering under the Visa Waiver Programme, you will require an ESTA (Electronic System for Travel Authorization), which must be applied for prior to travel.
Even if you are just in transit through the USA, you will require an ESTA. You will be denied an ESTA if you have a criminal record, or if you are a dual national of Iran, Iraq, Sudan or Syria. In some cases, you may also be denied entry if you have visited Libya, Iran, Iraq, North Korea, Somalia, Sudan, Syria or Yemen within the last few years. The ESTA is intended for occasional/short-term use only. If immigration officials suspect that you are entering and re-entering the USA on an ESTA on a regular basis, you may be denied entry.
You may need to show proof of sufficient funds for the duration of your stay, even if you are staying with friends or family. For those who don't qualify for an ESTA, you will need to apply for a visa at your local embassy or consulate.
There is a programme referred to as 'Global Entry', and this allows pre-approved travellers to pass through border control much more quickly at many USA airports. You may be eligible for this, providing you pass the background checks. UK Emergency Travel Documents (ETDs) are not valid for entry into the USA or for transit through any USA airport. A UK Emergency Travel Document that has been issued in the USA is valid for exit from the country only.
Visas
To apply for a visa to the USA, you will need to submit an application to your nearest embassy or consulate. Whether this can be done online, via post, or in person varies, so make sure you contact your local establishment to seek clarification first.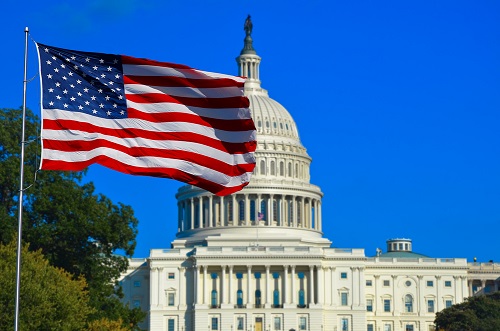 To apply for a visa to the USA, you will need to submit an application to your nearest embassy or consulate.
The types of visas for the US that foreigners can be eligible for include:
Employment Visa
An employment visa is usually a temporary work visa that is designed for foreign nationals who want to enter the US for employment purposes. Such employment purposes would last for a fixed amount of time (i.e. the length of the employment contract), and employment visas are not considered permanent or indefinite.
Investment Visa
There are two types of investment visa for the USA: the EB5 and the E2. The former allows for permanent residence, access to the education system, and the right to live/retire/work/study in the USA, if the applicant has invested into government-approved projects. It also includes residency for dependants (such as spouses and dependant children under the age of 21). The latter is designed only for nationals and citizens of countries holding an E2 treaty with the USA.
Study and Exchange Visas
The student visa is designed for academic, and sometimes vocational, studies, whilst the exchange visa is specifically for approved exchange programmes. If a candidate wishes to visit a school before they apply, they will need a visitor visa.
Tourism And Visit Visas
If you do not qualify for the Visa Waiver Programme, or if you wish to stay for a longer period of time, you will need either a tourism or visit visa. These two visas are applicable for tourism purposes, visiting family or friends, and medical purposes. If you are conducting temporary business and do not qualify for the Visa Waiver Programme, you will need to apply for a visit visa. This allows activities such as attending business conventions and/or conferences, seminars and negotiating contracts.
Other Visa Categories
This includes: religious workers, transit through the US to another country, diplomats, foreign officials, foreign military (stationed in the US), employees of NATO and 'crewmembers'. It also includes special cases, such as refugees and humanitarian issues. A more in-depth breakdown of each category can be found on the Travel.State.Gov website.
Work Permits
Work permits are for those who wish to legally work in the United States of America. Failure to produce a valid work permit can result in penalties, such as fines and/or deportation. A work permit is a photo identity card, issued by the U.S. Citizenship and Immigration Services (USCIS). For certain people, this must be applied for prior to accepting or applying for work. It is also called an Employment Authorization Document or an EAD.
Green Card holders and US citizens through naturalisation automatically have the right to work in the United States. Some examples of foreign nationals that will require a work permit include: K-1 fiancé visa holders, asylum seekers, people with a pending application for a Green Card, spouses and dependants of various visa holders, and people with Temporary Protected Status (TPS) or Deferred Enforced Departure (DED). It can also include F-1 students suffering with economic hardship.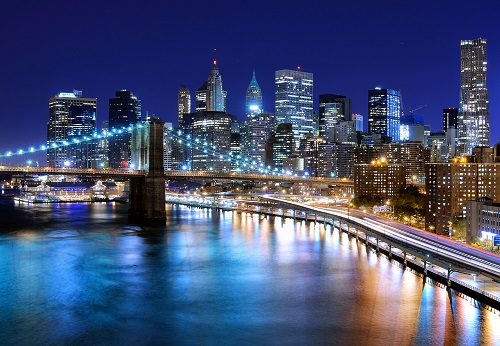 Green Card holders and US citizens through naturalisation automatically have the right to work in the United States.
Residency
Becoming a permanent resident in the US, or 'getting a Green Card', can be done in a number of ways, although usually it is achieved through a family member or an American employer. Special circumstances can sometimes allow individuals, such as refugees and asylum seekers, to become permanent residents through humanitarian programmes.
You can usually apply for permanent residence in the US if one of your immediate relatives is a US citizen or a permanent residence holder. You can find out whether you are eligible for a Green Card on the official government website here.
Eligible investors will also be given permanent residence in the USA – see 'Investment Visa' for more details. In some extreme circumstances, victims of crime and/or human trafficking can obtain an American Green Card. Children who have been abused or abandoned in America can also obtain permanent residence.
Another way you can become eligible for permanent residence is if you are selected in the US Department of State's Diversity Visa Lottery. And, according to the official government website, you may also be eligible 'if you have resided continuously in the U.S. since before Jan. 1, 1972.'