Gibraltar is a British territory and visas are issued by the British government. So, as a general rule, if you need a visa for Britain, then you will need one for Gibraltar. Visas do not guarantee the right to reside or to work; see 'Work Permits' and 'Residency' below.You can enter Gibraltar without a visa, and remain there for up to six months, if you are in any of the following categories:
• British citizens
• People granted indefinite leave to remain in the UK, or people granted the right of abode in the UK, provided they have not been absent from the UK for more than two years
• Holders of UK residence permits issued for a period of 12 months or more, UK biometric residence permits, or a UK multiple entry visa issued for six months or more
• Citizens of EU countries or holders of EU family permits (note that Gibraltar is included in the terms of the withdrawal agreement between the UK and the EU – this includes a transitional phase until the end of 2020, during which all previous travel arrangements with the EU still apply; it is not yet known what arrangements will apply after 2020)
• Citizens of Andorra, Antigua & Barbuda, Argentina, Australia, Austria, Bahamas, Barbados, Belgium, Belize, Bolivia, Botswana, Brazil, Brunei, Bulgaria, Canada, Chile, Costa Rica, Cyprus, Czech Republic, Denmark, Dominica, El Salvador, Estonia, Finland, France, Germany, Greece, Grenada, Guatemala, Honduras, Hungary, Iceland, Republic of Ireland, Israel, Italy, Japan, Kiribati, Republic of Korea, Latvia, Lesotho, Liechtenstein, Lithuania, Luxembourg, Malawi, Malaysia, Maldives Islands, Malta, Marshall Islands, Mauritius, Mexico, Micronesia, Monaco, Namibia, Nauru, Netherlands, New Zealand, Nicaragua, Norway, Panama, Papua New Guinea, Paraguay, Poland, Portugal, Romania, Samoa, San Marino, Seychelles, Singapore, Slovak Republic, Slovenia, Solomon Islands, South Africa, Spain, St. Kitts-Nevis, St. Lucia, St. Vincent & the Grenadines, Swaziland, Sweden, Switzerland, Timor Leste, Tonga, Trinidad & Tobago, Tuvalu, Uruguay, Vanuatu, Vatican City and Venezuela
• Holders of a multiple entry United Kingdom visa that is valid for at least one year
• Holders of diplomatic passports, who are travelling on duty
• Holders of service, temporary service and diplomatic passports issued by the Holy See
• Holders of passports issued by Hong Kong or Macao
• Holders of a 'Laissez Passer' issued by the United Nations
Citizens of Australia, Canada and the USA can enter Gibraltar without a visa and remain for up to three months.
Citizens of Morocco, the People's Republic of China, Mongolia, India or Russia, who hold multiple entry Schengen visas that are still valid for at least seven days after their intended date of departure, can enter Gibraltar without a visa for a maximum of 21 days.
Anyone not in the categories above should acquire a visa before entering Gibraltar.
If in doubt, you can check to see whether you need a visa on the Government of Gibraltar website.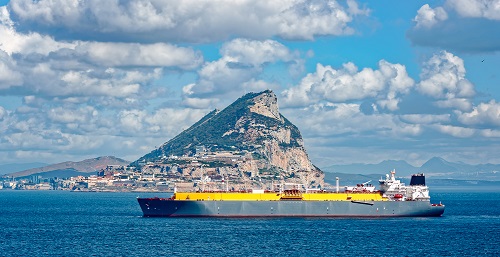 If you aren't sure whether you need a visa to enter Gibraltar, you can check on the Government of Gibraltar website.
Visas
Apply for your visa at Gov.uk or through your nearest British Embassy or High Commission. You will be guided by a series of questions – regarding length of stay, purpose of stay etc. – to the most appropriate visa for your purposes.
It is assumed that you want to enter Gibraltar for one of three reasons: to visit, to work, or to study.
Visit
This will be covered by default by whatever visa you use to enter Gibraltar. If you want to stay longer than the visa allows, you will either have to renew it or apply for residency. See 'Residency' below.
Work
There is no work visa as such for Gibraltar. If you hold a passport from an EU or EEA country, then you can work in Gibraltar without a visa or work permit. However, if you are planning to stay for more than six months, you will need to apply for residency; see 'Residency' below.
If you enter Gibraltar on a visa, then you can look for work, but you must have a work permit before starting employment; see 'Work Permits' below.
Study
The University of Gibraltar is the only higher education institution in Gibraltar. It can provide advice on visa requirements for anyone applying to study there.
Students from the UK and the EU can study in Gibraltar without a visa.
Students from anywhere else must apply for a visa to study.
Work Permits
Non-EU nationals must have a work permit before commencing employment. The employer applies for the work permit on the employee's behalf, once the job has been secured. Failure to secure a work permit incurs a fixed penalty notice of £3,000 on the employer, but you will also lose your job, so make sure this is done.
Work permits are issued for a specific post with a specific employer for a period not exceeding 12 months. See the Government of Gibraltar website for the rules and for an application form.
Holders of a work permit can also apply for a residence permit. Note that spouses and dependants of non-EU nationals with a work permit are not automatically entitled to reside in Gibraltar, and must apply in their own right; see 'Residency' below.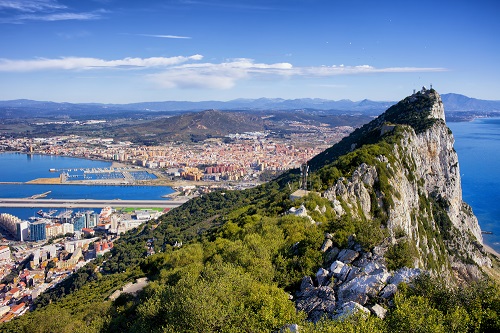 Non-EU nationals must have a work permit before commencing employment in Gibraltar.
Residency
No permit needed
Only Gibraltarians and British nationals employed by HM Government can remain in Gibraltar without a residence permit.
Permit needed
EU citizens are awarded a six-month residence permit on entry, which can be extended to a five-year residence permit (renewable) if they find work or start a business. All other nationals staying beyond the period of their visa must hold a residence permit. Non-EU citizens must apply for residency, even if they already have residency in another EU state.
Marriage to a Gibraltarian does not automatically grant the right to a residence permit. Note that the rules for men and women are NOT the same. A man who marries a Gibraltarian woman is automatically granted a residence permit. A woman who marries a Gibraltarian man must apply for a permit.
Family members of permit holders may stay in Gibraltar for up to three months, provided the qualifying person can provide suitable accommodation for them. To stay longer than three months, the family members must apply for residency themselves.
Applying
Residence permits are granted by the Civil Status and Registration Office. They are normally issued for one year, and they can be renewed annually provided the Immigration Authorities are satisfied that there has been no material change of circumstances. Applicants must provide:
• Identity documents
• Proof of either accommodation in Gibraltar suitable to their needs, or their ability to obtain it
• Proof of ability to support themselves, as well as family, if applicable
• Proof of insurance
• Proof of registration with the Employment Training Board, if employed or self-employed
• A business registration certificate and a certificate from the Department of Social Security, if self-employed
Successful applicants are also issued with a Gibraltar Civilian Registration Card, which is an official EU photographic identification document.