Healthcare in Argentina is generally considered to be of a very good quality, although this can vary depending on geographical location. In many cases, expatriates who are based in more remote locations are better off purchasing a private health insurance policy. Holding a private health insurance policy in Argentina is completely optional for expatriates, so will be down to your own preference and discretion.Before you decide whether or not you would like to purchase health insurance, it's best to have an understanding of the Argentinian healthcare structure. Healthcare in Argentina is divided into three subsectors, and it runs at a provincial level. There are 23 provinces and one autonomous city (Buenos Aires) in Argentina, so each of these 24 regions are responsible for the running of their own healthcare services. The healthcare sector overall is regulated by the Ministry of Health.
The three subsectors of the healthcare system in Argentina are:
Public
Public healthcare in Argentina is funded by taxes and is available to everyone for free, even to foreigners who are just visiting the country. It covers a number of circumstances, including emergency treatment, outpatient care (although outpatients will still be required to pay for any necessary medication), inpatient care, rehabilitation, and palliative care.
"Mutual" (social security)
"Mutual plans" are essentially social security payments to trade unions. Both employees and employers contribute a percentage towards these plans. There are hundreds of unions that cover all forms of trade and industry. They can often negotiate perks and discounts with affiliate medical providers.
Private
Those opting for private healthcare in Argentina will need to either pay entirely out of pocket or have an adequate private insurance plan in place. There are numerous private facilities throughout the country that operate to a very high standard.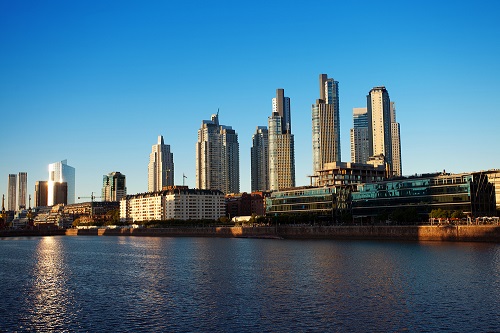 There are three subsectors of the healthcare system in Argentina
Private health insurance in Argentina
Only around 5% of the population in Argentina choose private health insurance. Most are covered by a combination of their social security plans and the free public healthcare on offer. As an expatriate, you will be entitled to free public healthcare in Argentina, but the level and standard of the care available will vary greatly depending on your location. If you will be located in a major city then you will have nothing to worry about, as the medical facilities and staff training – as well as the overall standards of the healthcare, cleanliness and safety – will be fantastic. However, if you are going to be based in a smaller town or village, or in a more remote location, you will need to do your research about nearby facilities. A private insurance plan in this case is highly recommended.
Ways to save money on your insurance
If you're looking to save money on your private health insurance, there are a few things that you can do.
Family policies
If you're moving to Argentina with your family, it may work out cheaper in the long run to purchase a family policy, rather than you and your spouse or partner taking out separate policies. It is worth noting that family policies will only cover your children if they are considered dependants, i.e. they are under the age of 21 and are in full-time education. If they do not fit this criteria, the likelihood is that they will require their own policies.
Check for hidden costs
When looking at policies, it's tempting to simply select the one with the cheapest price tag. However, this is not necessarily a good idea, as sometimes the true costs of a policy are not immediately obvious. You may be able to afford the monthly payments, for example, but does it have an affordable excess that you can pay out of pocket? If not, you could be in for a nasty surprise if a situation arises that means you need to use it.
Compare costs
You can use aggregator websites to look for a good deal, but they may only display the cost of the policy, rather than the full costs of potential expenses. Once you have made a shortlist of policies that fit your budget and suit your needs, you will need to set some time aside to have a look through the finer details. Take a look at excess and premiums. Typically, cheaper policies will have lower premiums, but they may only cover 60% of medical costs, whereas a plan with higher premiums could cover up to 90% of medical costs.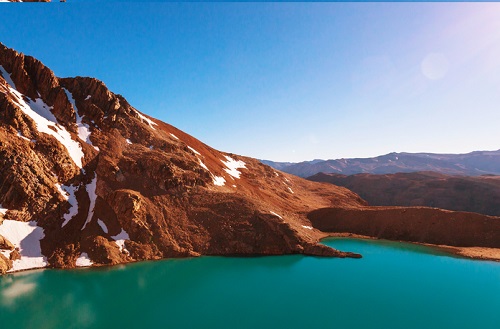 There are a few things you can do to keep the cost of your health insurance in Argentina as low as possible
Consider your medical history
It might help to take a look back over the last few years and consider what medical treatment (if any) you and/or your family has received. What would it cost if you were to have a similar year again, and how would different insurance policies make things cheaper? Also, consider any preexisting health conditions and perhaps even any that run in the family that you could develop.
Always make sure you declare pre-existing medical conditions to your insurance company when you purchase a policy. It may mean that the policy price goes up a fraction, but neglecting to inform your insurance provider of pre-existing conditions could render your policy null and void.
Switch things up
Private insurance policies are rarely set at a fixed price, and they tend to increase in cost annually, regardless of whether you have made a claim or not. One simple way to combat this is to shop around and either switch to a new insurer or contact your current insurer to say that you have found a better deal – they may be able to match the price.
Make healthy lifestyle choices
Insurance providers in the health sector are likely to charge you less if you can prove that you are in good health, have no underlying health conditions, and are considered a low risk factor. Qualities that make you a low risk factor include things like: you have no family history of heart disease or diabetes; you live an active lifestyle; and you don't smoke. Some studies have shown that smokers are often charged up to 50% more than non-smokers for the same health insurance policy.