Andorra has had a universal healthcare system in place for over 100 years. It was originally implemented to combat the Spanish influenza pandemic, which was, at the time, sweeping across the world. Since then, it has gone from strength to strength, becoming fully integrated. It relies on social security contributions and is regulated by governmental authorities, rather than individual communes, as it was previously.The healthcare system in Andorra is considered to be one of the best in the world. Both workers and employers pay annual contributions to the state, which keeps the social security system running. This is mandatory for nearly all workers and is taken directly from paychecks. However, if you are self-employed, you can opt in or out of the mandated social security payments.
As such, medical costs incurred at public facilities are largely subsidised by the state. In general, medical costs (depending on the treatment and procedure necessary) can be covered up to 75% with doctors who have signed an agreement with CASS (Andorran Social Security Fund). However, where the treating doctor has not signed such an agreement (usually those working in the private sector), the costs may only be subsidised up to 33%.
Keeping health insurance costs low
How can you go about saving on your health insurance and getting the cheapest policy possible?
You may find that the state healthcare in Andorra (which is quite comprehensive) covers all of your needs, but if you are considering purchasing either private or supplementary health insurance, there are a few things you can do to keep the costs as low as possible.
Consider supplementary insurance
Do you specifically need a completely private insurance policy? Or will supplemental insurance, in addition to the state healthcare, suffice? Supplementary health insurance in Andorra is a separate policy that can be taken out by residents with CASS (social security) coverage. A typical supplementary health insurance package will cost around €40 to €60 a month and, in most cases, will cover the remaining 25% of medical cost reimbursements that CASS does not.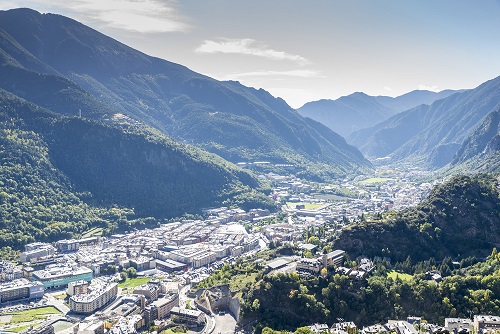 There are a few things you can do to keep the cost of your health insurance in Andorra as low as possible
Consider a family policy
If you decide to go ahead with a private health insurance policy and you have a family, it usually works out more cost effective to buy a tailor-made policy that is suited to families. This will cover your spouse or partner and any dependent children, so that you do not need to purchase separate policies.
Calculate your budget and check for hidden costs
One of the most important things to consider when you make a purchase is whether you can afford it, and this applies to buying health insurance. You will need to be careful, as the true cost of a policy may not be immediately obvious. For example, it may have affordable monthly payments but not an affordable excess that you can pay out of pocket. You should ascertain what cover is essential for you and your family and what you are not likely to need, and then see how this fits with your budget.
Compare costs
Take a look at the different policies on offer and compare how much they cost. You can use aggregator sites, or simply compare the monthly payment costs, as well as the excesses and premiums. Typically, cheaper policies will have lower premiums, but they may also only cover 60% of medical costs, whereas plans with higher premiums can cover 90% of medical costs.
It might help to take a look back over the last few years and consider what medical treatment (if any) you and/or your family has received. What would the costs be if you have a similar year but with a different insurance policy? Also, consider any preexisting health conditions and perhaps even any that run in the family that you could develop.
Regularly switch insurer
Private insurance policies are rarely set at a fixed price, and they tend to increase in cost annually, regardless of whether you have made a claim or not. One simple way to combat this is to shop around and either switch to a new insurer or contact your current insurer to say that you have found a better deal – they may be able to match the price.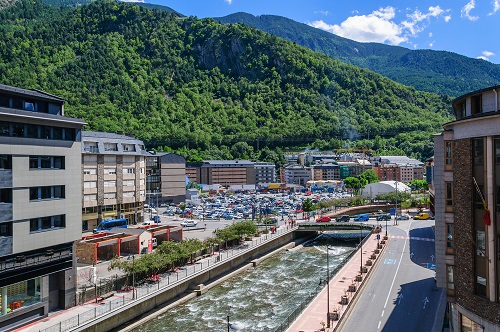 Private insurance policies tend to increase in cost annually, so it may be worth shopping around from time to time
Prove you have a healthy lifestyle
Some insurance providers may charge you less if you can prove that you are in good health, have no underlying health conditions, and are considered a low risk factor. Low risk means: no family history of things like heart disease and diabetes; you are a non-smoker; and you exercise regularly and maintain a healthy and active lifestyle. In some cases, studies have shown that smokers may be charged up to a whopping 50% more on the same health insurance policy than a non-smoker. This does not mean lying about whether you smoke or not, because it could come back to bite you in the long run, but this may be a good time to quit. In addition, some policies provide great perks for living an active lifestyle, by offering discounts, vouchers or cashback to those who hit step targets or other health goals.
Overall, Andorra has a comprehensive health system in place that covers a large bulk of healthcare costs. Providing you are a citizen, national, or recognised permanent resident who is contributing social security payments, you will be entitled to state funded healthcare. Therefore, supplementary or private health insurance is purely optional and not necessary. However, if you are only a temporary resident, purchasing private health insurance is mandatory. It is worth noting that, since Andorra is quite small, there is only one hospital. Therefore, both public and privately practising doctors and medical staff are housed in the same building.