They say there's no place like home. Home may be where the heart is, but for millions of Brits, home is also where the dreary weather, delayed trains and James Blunt are.
Wouldn't it be nice to enjoy all the best bits of home, whilst also enjoying sunshine, sandy beaches and exotic wildlife? All blissfully free of drizzle and dull pop music. Imagine basking in glorious tropical sunshine whilst also enjoying the BBC, a full English breakfast and stiff upper lips.There is a way to revel in the best of British whilst also having fun in the sun.
There was a time when the sun never set on the British Empire, and now the last remnants of that once mighty power represent far-flung outposts of home. Scattered around the world, often in the tropics, British Overseas Territories (BOTs) are parts of the former empire that have not sought independence or voted to stay under the jurisdiction of the United Kingdom.
Some BOTs are largely independent, but crown-appointed governors oversee them all. There's a lot of variation in these fourteen curious little pseudo-states: some have British dialling codes and a strong BBC presence, and others concede nothing more than a corner of their flag to Britishness. So, if you are thinking of moving to somewhere that is both home and away, explore our list of British Overseas Territories.
Falkland Islands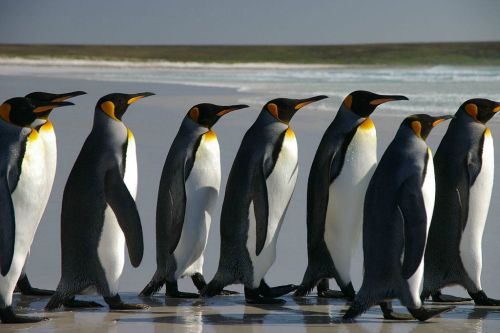 © Ben Tubby
Probably the most famous of BOTs, The Falkland Islands are proud to fly the Union Flag and to sing 'God Save the Queen', even if they are 13,000km from London.
The islands were the scene of a short but intense war in 1982 when the Argentine military invaded the South Atlantic Islands and were repelled by British forces. With British sovereignty re-established over these far-flung, and seemingly desolate, isles the islanders have voted to stay under British rule.
Far from a tropical paradise, the islands sit just outside the Antarctic Circle, in the angry South Atlantic Ocean. It's perhaps not surprising that many of the islanders are descended from hardy Scottish Highlanders and Welsh hill farmers. The rugged beauty of the islands is not for everyone: the wind blows strong enough to prevent trees from growing, it rains for more than half the year, and temperatures can drop below freezing even in summer.
The Falklands are perfect for those seeking a quiet, close-knit community to live in. Excluding military personnel, the islands are home to fewer than 3,000 people who mostly reside in the tiny capital, Stanley.
Even though fishing still makes up a sizable portion of the Falklands' economy, growing numbers of tourists heading to Antarctica are stopping off at the islands to explore their unique wildlife.
Moving to the Falklands is as much about joining the community as changing your address. Naturalist and guidebook author Will Wagstaff describes the islands as "a very social place, and stopping for a chat is a way of life."
Akrotiri and Dhekelia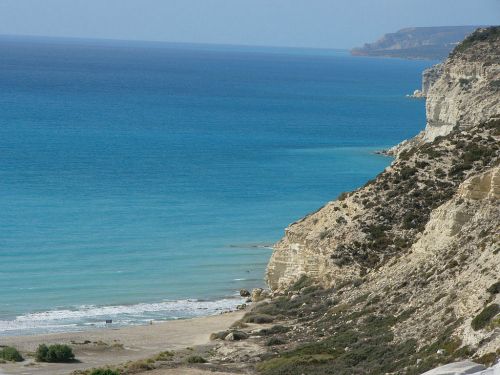 © Karpouzi
Britannia may have ruled the waves for centuries, but this is the newest addition to her collection of overseas territories. Akrotiri and Dhekelia were claimed for the crown in the 1960s, to be used by British forces as a base for peacekeeping missions.
Greeks and Turks fought a bloody civil war for the island of Cyprus, eventually leading to its partition and an uneasy peace, which is still policed by the UN today. The two bases form part of the UN mandate: Akrotiri in the southern, Greek-Cypriot half and Dhekelia in the Turkish north.
The bases may be part of a noble effort to ensure peace in our time, but they also play host to thousands of service personnel and their families, which is the only way to move to either of these sun-kissed settlements.
Part of the agreement in allowing UK forces to set up shop was that no British civilian would be permitted to live in the territory. It's not possible to set up as an expat unless employed by either the military, or civilian companies that support their operations.
The majority of sunseekers need not apply, but helicopter engineers or radar technicians can look to join this most exclusive of expat clubs.
Saint Helena, Ascension and Tristan da Cunha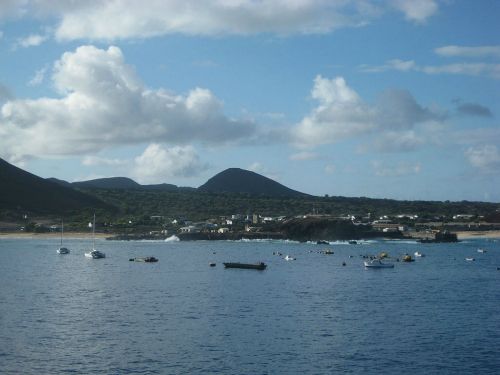 © LordHarris
Spread across thousands of miles of the South Atlantic, the three islands are administered as one, single territory. This must make life difficult as only Ascension has a runway, which is mostly busy with military flights.
Consequently the territory's 7,000 residents rely on ships for all supplies, and to visit their neighbours.
Keen golfers should play a round at Ascension Island's Georgetown course, widely regarded as the worst golf course in the world.
Turks and Caicos Islands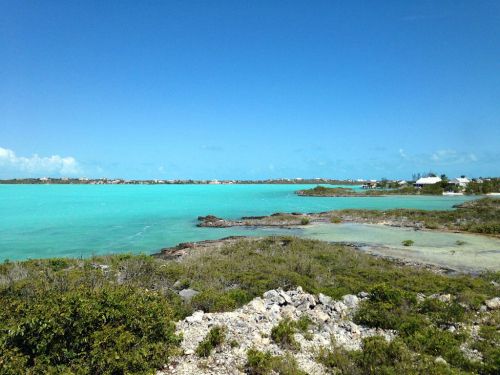 © Mark Jenney
The twin archipelagos were popular hideouts for pirates over the centuries, but now the Turks and Caicos Islands are regularly raided by cruise ship passengers. The sleepy islands are sparsely inhabited, so even with hordes of holidaymakers, expats can find a quiet cove of their own.
Montserrat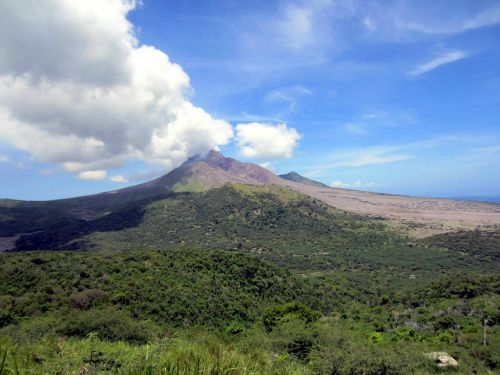 © David Stanley
The Caribbean island was once a rock n' roll hideaway. Beatles producer George Martin fell in love with the tropical paradise and set up a recording studio on Montserrat. Paul McCartney, The Rolling Stones, Elton John and Michael Jackson all cut records on the island before Hurricane Hugo swept through in the late 1980s.
The following decade was no less cruel to Montserrat, as the volcanic island experienced eruptions that left the capital buried under pyroclastic flow. The southern half of the island is still off-limits to civilians due to the continued showers of volcanic ash.
But things are now looking up for the battered island. After coming to an economic standstill, there is a rush of investment to help get the island back on her feet. The new capital, Little Bay, is due to for completion in 2017 and investment in geothermal power is seeing an influx of cash. The government has worked hard on trade deals with Canada, the USA and their Caribbean neighbours, as well as having access to EU markets Montserrat offers a great location for international trade. Cable & Wireless, Barclays and the Royal Bank of Canada have already set up shop on the island.
Montserrat was dealt two powerful punches of natural disaster, but looks set to come back swinging and ready to fight to win.
Anguilla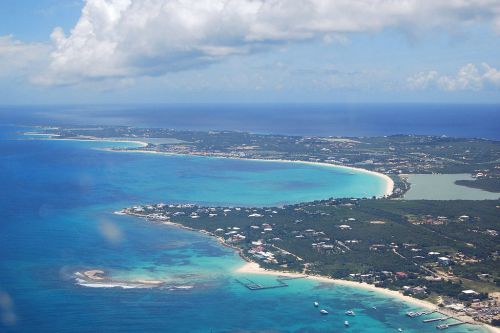 © Roy Googin
A hidden gem, Anguilla's main island is just three miles wide at its widest point, and with a population of under 13,000 inhabitants it is the perfect place to get away from the hustle and bustle of life.
There is little to do on Anguilla other than sunbathe, sip cocktails and dine on the world's freshest seafood. That is unless you have medical training: the BOT has no teaching hospitals of its own, so this could be a doctor's dream getaway.
Gibraltar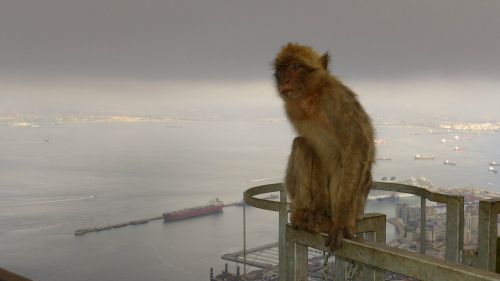 © Tom Lee
The home away from home… that isn't too far from home. Unlike many of the BOTs on this list, Gibraltar isn't a remote spot in the South Atlantic or nestled in the Caribbean. Gibraltar is just a three hour flight from London and enjoys a location on Europe's doorstep.
For 300 years 'The Rock' has been an outpost of Britain, commanding the entrance to the Mediterranean and guarding the gateway between Europe and Africa.
That's not to say that the Spanish, who ceded the territory in 1713, are happy about it. Despite protest from Madrid, Gibraltarians have repeatedly voted to stay British and this is evident on the streets. Red post boxes, bobbies on the beat and smartly turned out soldiers on guard can be spotted all over Gibraltar.
Gibraltar is a melting pot of European culture, with almost as many Spaniards as Brits calling The Rock home. This has not affected the Britishness of life on the island, though: Gibraltar is one of the few BOTs that still offer free medical care courtesy of the NHS.
British Virgin Islands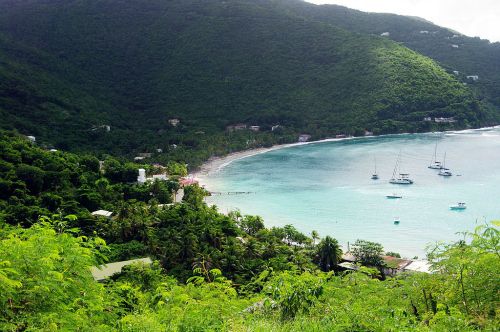 © Balou46
Around 60 islands make up the territory, but only a handful are inhabited. The rest are spectacular – if inaccessible – volcanic towers, standing in azure tropical waters.
Although the number of inhabited islands is small, they are prolific in their productivity, making the Virgins one of the most prosperous nations in the Caribbean. This is good news for expats, who make up 60% of the workforce and are paid in US dollars.
That said, the cost of living on any island is always high, as everything needs to be imported and salaries don't always offset the extra expense. On the positive side, BVI (as residents name the island group) enjoys a unique relationship with the ocean. Adventurous expats can hire boats to explore the archipelago and live out their Pirates of the Caribbean fantasies.
Cayman Islands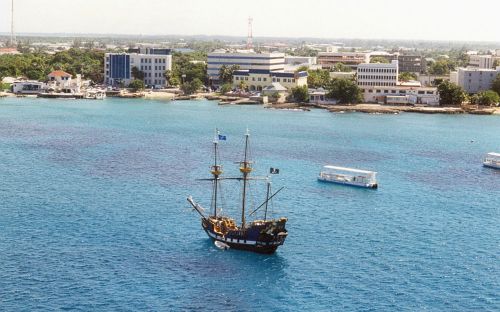 © Roger W
Sitting in sparkling clear Caribbean waters, the Caymans are world-famous as a centre of business, with the joke being that companies outnumber people in the archipelago. But with a thriving economy and only 56,000 residents, the Caymans employ a massive number of expats.
Over 30% of the islands' workforce is expats and not all are working in offshore banking. 60% of the economy is actually tourism-related.
There is a strong expat community, including some who have been present for decades. Some of the old guard have seen development that they see as eroding the unique Caymanian look the islands once had. Colin Wilson, who arrived in Cayman since 1982 told The Telegraph, "I fell in love with the place, which then was very laid back. The pace was slow and soon you got to know everybody as the expat community was fairly small and tended to meet at just a few bars." Now the islands seem to be Americanising, with large malls making them feel more like Florida than Cayman.
That said, the islands are still a gorgeous part of the world, with some of the best scuba diving to be found, including the world-famous Stingray City dive site.
Working in Caymanian business is attractive thanks to the lack of direct taxation and high pay. That's not to say it's easy; prospective employers must prove that no Caymanite could fill the role. And even then the permit only entitles you to work for nine years before you need to leave the islands.
Bermuda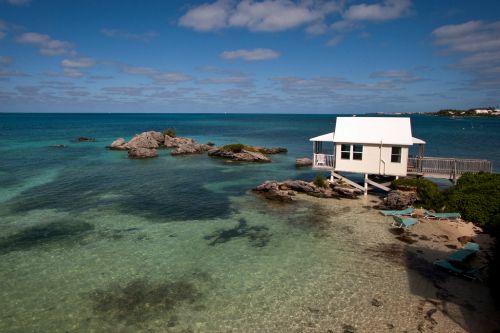 © Andrew Malone
Bermuda is not just an island paradise, but also a tax haven like no other.
There is no direct tax on earnings for those living in Bermuda and it's relatively easy to get a work permit. Although the government has a 'Bermudians first' policy to jobs, there are plenty of industries in which specialist skills have to be important. Anyone Bermuda-bound with a background in IT, insurance, finance, law, banking or tourism stands a good chance of getting their permit approved.
Be warned though, the laid-back lifestyle extends to the immigration department and it's not unusual for expats to work for several months on temporary papers before being issued the real permit.
The salaries can be high, but so can the living costs, so employers regularly offer allowances for accommodation. It's also worth asking your employer about medical insurance. Sadly there is no public health system in Bermuda and the small hospitals on the island have limited facilities. Even relatively minor conditions may require an expensive flight to the USA for even more costly treatment there.
Bermudan transport can also be an issue; only one car is permitted per home and only if that address is on an approved list. Consequently, many residents run about on scooters, a quick way to get around on a small island.
Being such a small island, the community spirit is strong. Expect smiles and 'hello's as you walk to work, and there is a thriving social scene for expats. Through schools and sports clubs, you will meet Americans, Brits, Canadians and French expats, all looking for opportunities to make friends or network.
Sports lovers can look forward to tennis, football, rugby and hockey as well as snorkelling and diving in the crystal waters. A Bermudian institution, the Royal Bermuda Yacht Club is one of the oldest in the world.
Have you lived in one of the British Overseas Territories listed above? Share your experience in the comments!
Article by Andy Scofield, Expat Focus International Features Writer