Whilst Covid 19 is still taking a lot of the oxygen out of European and British news, issues relating to Brexit remain ongoing. At the moment, we are still part way through the transition period, having come out of the EU at the end of January, so where are British expats resident in the EU in relation to Brexit now?On April 15th the Brexit negotiators – Michel Barnier for the European Union and David Frost for Britain – resumed negotiations via digital means, so despite the disruption caused by the virus, talks are still going ahead.
The expat news sites mainly hinge on one word: reciprocity. Most people's lives in Europe and the UK are in suspended animation at the moment, with many populations in lockdown and governments suggesting that people put moving house on hold. That obviously includes relocating to another country – next to impossible at present, given that travel restrictions, social distancing and the work of regional authorities are almost entirely taken up with Covid.
But Britons planning a move to European nations before the end of the year, and thus the end of the transition period, are finding themselves in an inadvertent limbo. All you can do is to try and push as much as you can ahead on digital platforms, such as Skype talks with estate agents, and keep abreast of developments as they unfold in both your home and your intended host nations.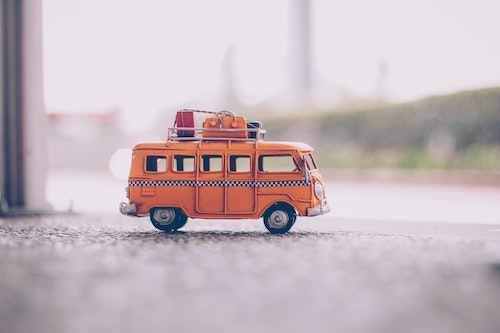 Moving abroad is practically impossible during the pandemic
Some expats are already planning a move within Europe. Many British expats resident in Spain are looking to Portugal to relocate, sending Portuguese property prices soaring. Portugal has a lower cost of living with Spain and as a long-term ally of Britain, it's also seen as rather more welcoming.
Many other expats have been taking out dual nationality in their host nations, if permitted to do so (some countries do not allow it). Dual citizenship applications have seen a steep rise in both France and Germany, with 6,000 Brits applying for German dual nationality, and 30,00 British applications in France. In part, this is driven by labor laws: British expats would like to continue to be allowed to work and are taking out dual citizenship to ensure that this is possible. All of these options have been given an extra layer of complexity due to the pandemic.
In the UK, the government withdrew its points-based immigration bill in mid April. The bill was due to formally cease freedom of movement with Europe after the end of December but it was removed from the Commons order paper by Jacob Rees-Mogg ahead of a second reading in the third week of April. Meanwhile David Liddington, former Tory MP and Theresa May's former deputy, has warned the PM, at the time of writing recovering from Covid 19, that the viral epidemic had made some delay to the ending of the transition period 'inevitable.' He has told the NRC Handelsblad newspaper that
"Covid-19 makes extension inevitable…There is not enough bandwidth to pay attention to Brexit in Whitehall or the European Commission and the major capitals."
Naomi Smith, from the pro-EU Best for Britain group, agrees with Liddington, saying that:
"Neither us nor the EU have the capacity to conduct such complicated negotiations at the moment without taking focus away from fighting the virus. That means, without an extension, both sides will end up with a bad deal come the end of this year."
The Scottish government has also asked that the transition period should be extended by two years in order to allow interrupted trade talks to progress and prevent the UK from coming under WTO trade rules.
Boris Johson has consistently refused to entertain the idea of an extension to the transition period, but the pandemic has thrown a curve-ball into everyone's political plans. In mid April the PM's spokesperson repeated this message, saying:
"The government was elected on a manifesto which made clear the transition period would end on 31 December 2020. That is now enshrined in primary legislation and it remains our policy."
Meanwhile the status of EU citizens in the UK is now in doubt due to the crisis. Campaign groups Another Europe is Possible and the Joint Committee for the Welfare of Immigrants are calling for the dropping of the 'settled status' regime for EU citizens.
These organizations are protesting that the support which is needed to make settled status applications has been disrupted by Covid 19. The government has stopped accepting postal applications by post and has closed its scanning centres.
Zoe Gardner, speaking for the JCWI, says:
"The coronavirus crisis means that the entire system of applications is at risk of failing. Support services to help people through the process are largely face to face and simply won't be able to function for a prolonged period, with charities designed to support vulnerable EU citizens severely limited in their ability to support vulnerable people."
Alena Ivanova, from Another Europe is Possible, supports this message, saying:
"Migrants have kept this country – its shops, farms, healthcare system and deliveries – running while the government has implemented cuts that have crippled our NHS and public services. The coronavirus crisis has highlighted that reality."
In addition to this, EU citizens rights campaigners The3Million have said that "numerous" EU nationals with "pre-settled status" have been refused Universal Credit because they have lived in the UK for under 5 years. The3Million says that this is a violation of the Withdrawal Agreement. The3Million founder Maike Bohn says:
"The UK's incorrect implementation of the Withdrawal Agreement potentially leaves thousands of EU citizens destitute, without a safety net. We urge the government to remove all bureaucratic hurdles for EU citizens."
While you're still in lockdown, therefore, wherever you are, it would be advisable to take a look at the government pages of your host nation to see if there are any remaining issues surrounding residency, for example, that you can address.