Both the States and Israel have very high quality medical care, and you will find the latest oncological treatments and technologies in both countries, particularly in the private sector. In the USA, high costs can cause problems, due to the nature of the health insurance system. Israel, on the other hand, has universal coverage under a public/private combination of 'sick funds', which provide supplementary insurance. In saying this, many expats resident in Israel do take out additional private cover. We will look at some of your options below.
Oncological treatment in the USA
If you need to seek cancer treatment in the US, and you are not eligible for Medicare or its sister program, Medicaid, you will need a health insurance policy that covers you for oncological treatment. The care that you receive will be of a high quality.
The American Society of Clinical Oncology has conducted surveys, which show that patients are very satisfied with their care in collaborative practice models. David Chan, at the UCLA Oncology Centre, told Forbes that overall survival rates for cancer are better in the USA than anywhere else in the world. This may be due to over-testing and aggressive treatment, caused by fears of litigation from patients. In saying this, some countries have a better track record than the USA in treating certain types of cancer.
Chan also notes that new treatments, such as immunotherapy, are more widely available in the US than in nations that have budget-capped national health systems.
However, the US system is under strain, due to the insurance-based nature of American healthcare. Providers noted that payer pressures were at the top of their list of challenges, with oncology practices experiencing issues in day-to-day operations, often related to payment, reimbursement, and competition.
Pain management has also become an issue in the US in relation to oncological patients, due to the recent opioid crisis. Cancer survivors report that "anti-opioid sentiment can be pervasive and hurtful."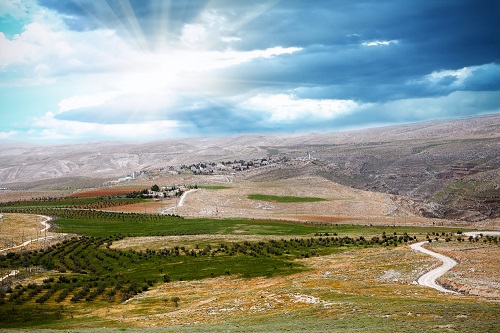 Both the States and Israel can provide you with a very high quality of medical care.
Oncological treatment in Israel
Cancer kills more Israelis than any other disease. It accounts for 25% of their annual mortalities, and oncological research in the country is a healthcare priority. However, the rates of mortality from cancer are still among the lowest in the world, with 177.1 deaths for every 100,000 people, behind Japan, Finland, South Korea, Turkey and Mexico. Cancer claims the lives of 185.3 Americans in every 100,000, and 217.7 Britons.
In the 1990s and early 2000s, lung cancer was responsible for 24.1% of the Israeli deaths caused by cancer. This was followed by cancer of the colon, rectum or anus (11.2%), and pancreatic cancer (9.1%). For Israeli women, breast cancer was responsible for 20.9% of the deaths, followed by lung cancer (11.7%), and cancer of the colon, rectum or anus (10.8%).
The Health Ministry and the Israel Cancer Association say that survival rates among people with aggressive cancers are getting better. For example, the survival rate for Jewish men who had invasive cancer increased from 56% (for those diagnosed between 1996 and 2000) to 67% (for those diagnosed between 2007 and 2011). Jewish women's survival rates rose to 54% from 48% for the same period, and for Arab women there was a rise to 71% from 61%.
If you are living and working in Israel, you will have insurance coverage. The Israeli state health insurance system is run on a not-for-profit basis, and residents are obliged to sign up to one of the four official health insurance organisations, known as Kupat Cholim (קופת חולים: "sick funds" or health funds). The Israeli public system is legally obliged to accept everyone who applies to register with it.
Cancer care itself is state of the art, particularly in the private sector, and Israel is a world leader in cutting-edge oncological research. Early in 2020, there was news of a cancer treatment called ALPHA DaRT, which delivered total tumour destruction in over 78% of cases. Alpha DaRT technology was invented by Tel Aviv University professors, Itzhak Kelson and Yona Keisari, and is currently undergoing global clinical trials.
If you seek treatment in the private sector, you will need to pay either out of pocket or through your insurance, and costs are not cheap. Therefore, before you apply for insurance, you should check that your coverage will include oncological treatment. It is also worth bearing in mind that some providers will not cover pre-existing conditions.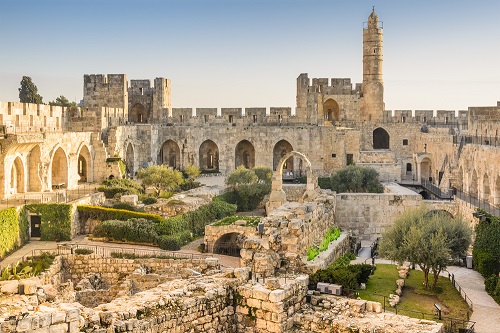 Cancer care in Israel is state of the art, particularly in the private sector.
Ramban hospital offers some sample costs for different types of treatment:
• Stomach cancer treatment: US$25,000 – US$28,000
• Colon cancer treatment: US$18,000 – US$21,000
• Prostate cancer treatment: US$20,000 – US$27,000
• Breast cancer treatment: US$7,000 – US$10,000
• Lung cancer treatment: US$17,000 – US$27,000
If you are accessing cancer treatment in the public system, this should be covered by your health fund, but again, make sure you check your policy. The Israel Cancer Association may also be helpful, and this provides home care in some cases – you can check with them to see if you are eligible for this.
Some funds may not cover all forms of treatment. For example, expensive experimental treatments may only be funded once they have been proved to be effective. You can talk this through with a health fund social worker or your doctor.
If you are diagnosed with cancer, you may not have to pay for your medication, but check this with your health fund. You may also be exempt from paying for other services in the 'health basket'. For example, if you have a cancer diagnosis, you may be eligible for some dental treatment.
The four health funds vary somewhat in the nature of their provision, so it is important to go through your diagnosis with them and establish exactly what you are entitled to receive under the terms of your existing policy, and also whether it is possible to upgrade to a more comprehensive policy. For example, the Clalit Mushlam Platinum plan was upgraded in 2013 to cover a wide range of cancer care, including treatment abroad.
Overall, you will find excellent oncological care in both the USA and Israel, as well as cutting edge research and high tech equipment, but you may find that you have wider insurance options under the Israeli system, with its not-for-profit health funds.