There's only really one topic of conversation about health matters at the moment and we all know what it is: Covid 19. We will take a look below at some of the concerns that might be affecting you this month.
Accessing digital services
Whichever country you are currently resident in, you will probably be aware that accessing your local hospital or clinic has suddenly attained a new level of complexity. In the UK, for example, general practices have closed to all but urgent appointments and you may not even be allowed in unless you already have an appointment: GP surgeries are asking you to phone first instead. It's a good idea to check with your local clinic, in your host nation, to find out what policies are in place before you get sick, whether with Covid or something else.
This goes for dental care, too: many practices have closed (with a few horror stories about desperate patients extracting their own troublesome teeth), and also veterinary practices. Some vets are open, but asking that you pass the pet through a window (if possible) and pay through contactless. Many are also holding digital consultations over Skype or Zoom, or similar platforms. It's a good idea: they may not be able to do blood tests, but they can at least look at the animal.
As a human patient, you have the advantage of being able to describe your symptoms over the phone. If you are an expat in the UK, the number to phone for non-urgent advice is 111. In an emergency, paramedics will still come out, but will ask if anyone in your household has Covid symptoms, and they will wear PPE. You can also consult your own GP by phone. Most of the private health insurance companies will also have a Telehealth line.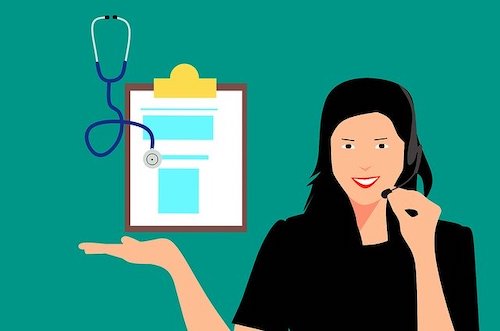 Many surgeries are offering telephone consultations
Elsewhere in the world, Dubai has set up the "Doctor for Every Citizen" initiative: you can speak to your doctor via video and voice calls, for 24/7 consultation and queries regarding COVID-19. At first this project was designed for family medicine consultations for locals, but now covers expats as well for free consultations if it's regarding Covid 19.
Other Emirates are following suit, but many countries now have systems in place and the pandemic has provided a spur to getting these digital services more firmly established. It is to be hoped that when the pandemic ends, people will have developed the habit of making consultations at a distance, thus easing some of the strain on public sector healthcare systems.
Romanians return from UK healthcare sector
Despite what's happening with Covid, that isn't all the expat healthcare news. Brexit is still a factor, even though the pandemic has pushed it onto the backburner when it comes to the press. For example, Romanian medics are returning from the UK and some healthcare experts anticipate that Romania could benefit from Brexit, when the transition period ends and the pandemic is over.
Romania has a chronic labour shortage in the public health sector, after experiencing an exodus of medics after its entry into the European Union in 2007. Over 14,000 healthcare workers have left for other EU nations, seeking higher salaries and standards of practice. 4,500 of those medics have been practicing in the UK, which is the most popular destination along with France.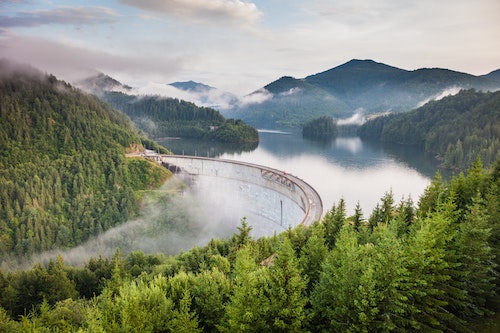 Many Romanian doctors are leaving the UK
Currently, Romania has one of the lowest doctor-patient ratios in the EU. But with the uncertainties of Brexit looming, as well as improving conditions back home, young Romanians working in healthcare are now having second thoughts about leaving, and many who have left plan to return to Romania when Brexit takes place at the end of 2020.
US expats 'in limbo' in the UK
A number of US expats stranded in the UK due to Covid 19 are concerned about their lack of support from the British government and the status of their health insurance back home in America. Some have expressed concerns that, due to being laid off, they can no longer afford UK income requirements or the visa, and have no savings to set things like health insurance in place if they return to the US.
The UK government has promised short extensions if your visa has expired and you are not able to return home, but this has not eased American expats' anxieties.
Advice for travel for British nationals
The UK government has, as you will be aware, requested that all British nationals who are travelling (not resident) abroad should return home and has been chartering flights to enable you to do so. If you cannot afford the cost of a commercial flight to come back and have no resources, you may be able to apply for an emergency loan from the British government. The government are working with the aviation industry to try to repatriate stranded Brits, and it is advised that you keep an eye on the government's webpage (link below), which has details of charter flights, how to book, and information about different country webpages.
The government is in contact with airlines, foreign governments and local authorities to ensure that Britons travelling abroad can return to the UK as soon as possible. If you're unable to leave the country you are in, you should:
• follow the advice of local authorities, to help minimise your risk of exposure to COVID-19. Your safety and security is the responsibility of the local authority
• stay in accommodation that's suitable for your needs and keep in regular contact with family and friends at home
• contact your travel insurance provider: the Association of British Insurers says most providers will extend single-trip cover for up to 60 days if you are making efforts to return home
Different countries have different policies depending on the stage that the pandemic has reached in their nation. All countries may restrict travel without notice. Many Britons are changing their plans for the summer, as well as currently.
To change or cancel your travel plans:
• contact your airline, travel company, cruise line or other transport and accommodation providers
• get in touch with your insurance provider