Renting property
Finding rentals in Thailand is relatively easy, especially in popular expat cities, such as Bangkok, Chiang Mai, Koh Tao and Hua Hin. The standard lease length is twelve months, though some landlords will offer a six-month lease, or perhaps something even shorter, depending on the type of rental.Condominiums are the most popular and highly recommended rental option for expats. However, service apartments, though more expensive, are also an option for those looking for a shorter lease and a fully furnished home. If you rent a service apartment, you don't have to worry about setting up utilities, whereas you would have to in the majority of rentals in Thailand.
Most rental properties in Thailand are unfurnished, save for basics, such as washing machines and dishwashers. Many landlords offer furniture for rental in a separate lease, but most expats choose fully furnished accommodations instead.
Typically, in Thailand, tenants are expected to pay a deposit that is equivalent to two months' rent, in addition to the first month's rent. Rental agreements tend to be informal, but it is in your best interests to hire an estate agent, who can schedule viewings and draw up a contract for both you and your landlord to sign. However, you will only be able to hire a real estate agent if you plan to rent for at least six months.
Guarantors are not typically used in Thailand, though some landlords may require one. Tenants are not typically expected to undergo a background check or provide references, though some landlords may ask for documentation. If they do, then you may need to present the following documents:
• A copy of your work permit (if applicable), your certificate of residence (issued by Thai Immigration), or your letter of residence from your embassy (certified and translated into Thai)
• Your passport
• Proof of income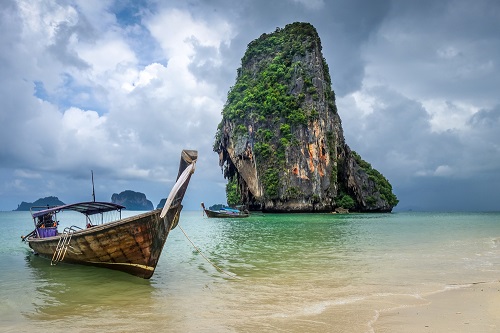 Most rental properties in Thailand are unfurnished, save for basics, such as washing machines and dishwashers.
Popular sources for expat rentals include Sense Property, a property group that specialises in finding places for foreigners, DD Property, Thailand-Property and Booking.com. These provide an extensive collection of condominiums, apartments, and houses for rent in Thailand.
Rental prices will vary depending on proximity to city centres. In Bangkok, expats can find one-bedroom rentals for around $80 to $120 per month. These apartments will always be furnished, but will have a Thai-style bathroom, meaning that the shower will not be separate from the toilet or sink.
You can also find four-room townhouses in the same price range, in what Thais call "Moo Baans," but only if you are willing to live much further from downtown Bangkok, and to buy your own furniture. For $170 to $400 per month, you can find rentals, with one or two bedrooms, that include kitchens and Western-style bathrooms. The closer the apartment is to downtown Bangkok, and the more amenities (like swimming pools and gyms) it has, the more expensive it will be.
In Chiang Mai, tenants can find a centrally located, one-bedroom apartment for around $380 per month, and one with two bedrooms for about $760 per month. These apartments typically have a full Western-style kitchen and bathroom. The less expensive apartments will typically have a Thai-style shower and fewer amenities. Almost all apartments in Chiang Mai are fully furnished.
When considering renting property in Thailand, you should pay close attention to the price of electricity, and ideally find a place that charges five baht per unit or less, instead of eight baht per unit, which is the rate found in some service apartments. You should research the rates in the area you wish to move to, or hire a lawyer to ensure your landlord isn't overcharging you.
Also, it is worth keeping an eye out for construction, as this can go on seven days a week, often until late at night. Similarly, local bars and restaurants can be quite noisy until late at night, so be aware of any that are in close proximity to your potential property.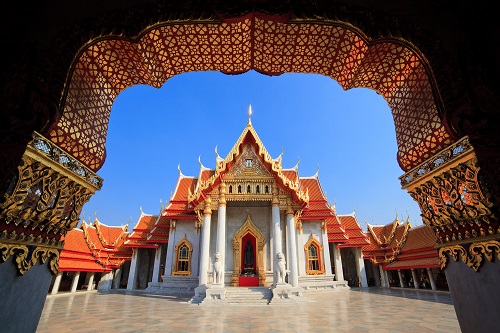 Rental prices vary in Thailand, depending on how close the property is to a city centre.
Buying property
By law, foreigners cannot own land in Thailand. There are, however, a few ways that you can get partial ownership of property.
The easiest way for a foreign buyer to own property, and to have their name registered on the title deed, is to buy a condo. There are additional laws requiring the majority of the property to be owned by Thai nationals, meaning a maximum of 49% can be owned by a foreigner.
You could also buy land on a leasehold basis. You will need to have a lawyer to discuss lease lengths, and a translator if you don't speak Thai. Leases of more than three years can be registered at the Land Office. The maximum lease is 30 years, but this can be renewed twice, making a total 90-year lease. Though this option doesn't include ownership, it does give the leaseholder exclusive rights to the property. You could build and own a house on the land, so long as the lease permits. Leases are still valid if the land is sold, or even upon the death of the lessor.
Another option is to set up a Thai company to purchase property. In order for a company to be classified as a "Thai Entity," Thai nationals must own 51% or more of the shares. This type of ownership is most common among investors buying large properties, and is not typically done for residential purposes.