The international news of issues affecting expats has obviously been dominated by one thing in the last month, but the pandemic has had some knock on effects, mainly related to travel. We will look at some of the problems that Covid is causing below.
Airfare refunds
Expats making travel plans for the spring and summer have been disconcerted to find that it may not be easy to reclaim airfares for cancelled flights – even with travel insurance. The international press has been full of speculation about what the crisis will ultimately mean for the aviation industry, with a number of smaller providers already in trouble and folding, and even some of the big players, such as Virgin, entering financial difficulties as a result of grounded fleets.
Airlines have been offering vouchers and credit notes for cancelled flights, but if you've booked a business trip and can't postpone, this may be of little use to you and customers have been asking for their money back.
When an airline cancels a flight and you are offered no other options to get to your destination within a reasonable amount of time, usually within a designated period from your original scheduled arrival time, the airline is legally obligated to offer a refund. So far, so good – but it might not be that easy. Some customers have reported that the airline has refused a refund because they cancelled their flight – whereas it was in fact the airline itself who cancelled.
Travel insurance may come to your aid, but not necessarily: experts point out that only "cancel for any reason" insurance will entitle you to a refund. But it still may not cover the full amount and you may find that you have to wait months for reimbursement. Many customers have found that a refund has been denied, although some have had their money back: it may help if you booked through a travel agent.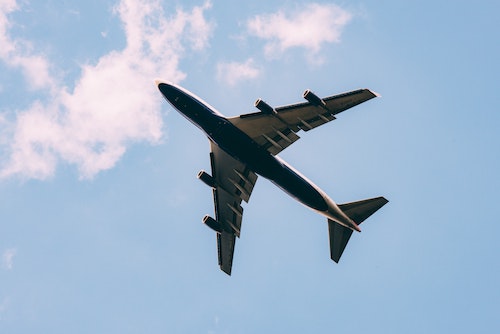 Some insurance companies are not giving refunds for cancelled flights
This is particularly infuriating, of course, if you are dealing with an airline which is asking for taxpayer's bailouts and refuses to give you a refund – thus essentially meaning that you pay twice for a flight that you can't take. Even thought the airlines are running out of money – you may be, too.
Lockdown to loosen in Spain
Spain has been operating under State of Alarm laws for over 5 weeks but there are signs that the lockdown could start to ease from May 9th. This will be a relief to British expats, particularly those who have business in the country and who have been losing money.
There is some additional hope in sight: the European Parliament has announced they will prioritise the tourist sector to make sure that it is receiving the help it needs.
Thierry Breton, European Commissioner for Internal Markets and Services, stated in late April that "tourism should benefit the most, with around 20-25 per cent [of the funds]". The recovery package will need to be in the region of €1 and €1.5 trillion. Since the Spanish government has not yet addressed tourism, this is obviously good news, since the sector is a major part of the GDP in both Spain and Portugal and it has already been badly hit by the pandemic.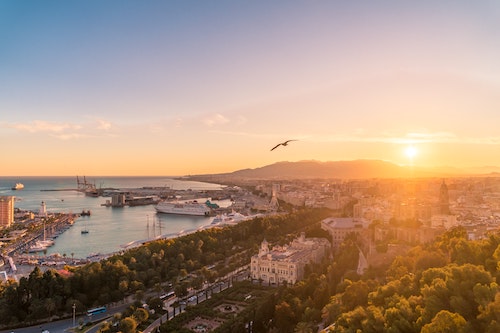 Lockdown measures are expected to ease in Spain
However, steep insurance price rises in the Costa del Sol and Costa Blanca are also of considerable concern to expats with businesses in those regions.
Brits stranded abroad
Covid has had a big impact on the lives of some British travellers, with people stranded all over the globe: the latest news is of a group of Brits stuck in Panama after a music festival. Lockdown in the country is continuing and they are unable to get home. The UK government, among others, has been chartering flights to bring stranded Brits home, but this has not always been possible. One family has been stranded in Lapland (and did have the chance to get out, but felt they would be safer near the Arctic Circle!)
In early April Transport Secretary Grant Shapps estimated about 300,000 UK travellers were stranded abroad and pledged £75m to charter special flights: around 2,000 British nationals in 7 countries have been flown back on flights organised by the Foreign Office. But it has not been free and some passengers have spent close to £1000. It has been estimated that 20,000 Brits are stranded in India. Some have managed to get on government chartered flights but many are still stuck in places such as the Punjab – a considerable way away from Delhi, where the flights departed from.
Additional flights have been charted from countries such as India, South Africa, Nepal and the Philippines in mid-April.
Around 10,000 Brits have registered with the High Commission in New Zealand for help returning home, but again, they have to pay – and as we've outlined above, many have been unable to get refunds for existing return flights which were cancelled. The Foreign Office has now introduced a cap on the cost of a seat on its chartered flights based on the length of the journey:
• flights under 6 hours will be capped at £400 per person
• flights between 6 and 10 hours are capped at £600
• flights over 10 hours are capped at £800
Educating your child in lockdown
If you are an expat parent abroad and struggling with home education, Oak National Academy, supported by the UK Department for Education, has been built in under two weeks, through a collaboration of 40 state school teachers, plus organisations across the sector. Its aim is to support teachers to support their pupils.
ONA is free to use online and will be open at least until schools return. All the lessons have been put together by top UK educators and approved by the government. It will cover a range of subjects including maths, English, art and languages. Teachers can use these resources to assist with their own lesson planning and teaching until schools reopen.