Renting property
Finding a place to rent in Trinidad and Tobago is very straightforward, and the law is on your side. All landlords and tenants must register with the Rent Assessment Board, which helps protect both the tenant and the landlord if/when rent adjustments are made. You will need to re-register each time you sign a new rental contract. The Board will get involved in any disputes between landlords and tenants.Guarantors are not typically used in Trinidad and Tobago. Most tenancy lengths are twelve months, and security deposits and rent are to be paid in advance. If you decide to extend your tenancy, you will need to inform your landlord in writing before the original lease period is up.
The main concern for expats finding suitable places to live in Trinidad and Tobago is safety. The most popular expat destinations include Maraval, St. Ann's, Cascade, Victoria Gardens and Westmoorings. To encourage foreign investment, the Tobago House of Assembly has identified six regions, on the island of Tobago, as designated tourism-related development areas:
• Arnos Vale and Culloden Estate
• Bacolet Estate
• Buccoo and Golden Grove Estate
• Englishman's Bay
• Lowlands (including the Tobago Plantations Development) and Diamond Estate
• Mount Irvine and Grafton Estate
Average rent in these areas, for a furnished studio apartment, is around $400 to $600 a month, depending on how nice the area is. For a one- to two-bedroom furnished apartment, the average cost is $600 to $900, again depending on the exact area. You will find that almost all rentals are furnished, though you will still be expected to pay for additional amenities, like microwaves and TVs, as well as utilities.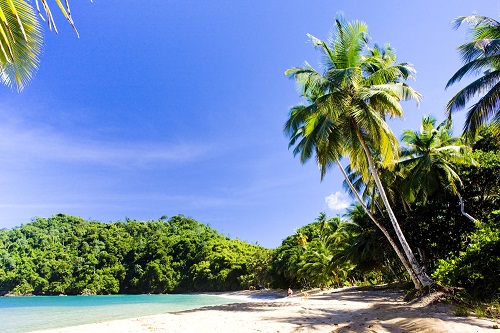 The main concern for expats finding suitable places to live in Trinidad and Tobago is safety.
If you commute to work, bear in mind that traffic can add considerably to your travel time, so try to choose an area that is not too far away. It is also in your best interests to hire a lawyer to assist with the renting process.
You can find information on rental properties on the Terra Caribbean website, LongTermLettings.com or the Trinidad Real Estate website.
Buying property
Buying property is very expat-friendly in Trinidad and Tobago. It is recommended that you find a lawyer to assist you in the buying process, although they will typically take 1% to 1.5% of the sale price.
The process begins with an agreement of sale. This gives you an opportunity to conduct a title search, and means conveyancing can begin. Then, your lawyer will request the services of a search clerk, in order to conduct a search of the records at the offices of the Registrar General. The purpose of this search is to ensure that the property is cleared for sale. It usually takes two to three weeks and costs about US$300 to US$450. Once complete, the transaction can be finalised.
Upon completion of the sale, you will need to send a notice to the Minister of Finance, specifying the details of the transaction. This should include:
• Your name and address
• Your nationality and any former nationality
• The purpose for which the property is acquired
• The name and address of the vendor
• The date and registration details of the deed
• Evidence of your payment in foreign currency
In Trinidad, you will often not need a landholding license, whereas in Tobago, all prospective foreign home buyers must obtain a license. This process can take as little as 40 days, or as long as six months. The government welcomes foreign buyers, but you will need an Alien Landholding License if you wish to purchase more than one acre of residential land.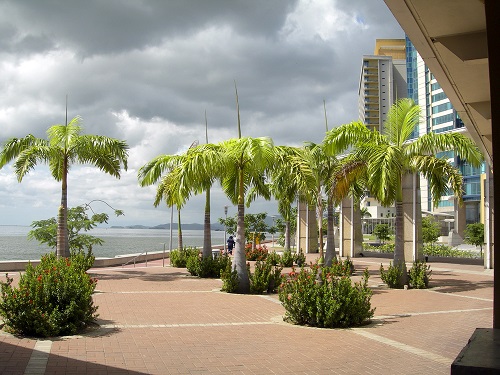 To buy property as an expat in Trinidad and Tobago, you may need a landholding license.
There are two systems under which land is held in Trinidad and Tobago:
• Old law system of conveyancing
• The Real Property Act (RPA) system of conveyancing
The old law system governs the majority of the land in Trinidad and Tobago. This system follows the procedures explained above. The RPA system exists alongside the old law system, and some properties may be held by both. The main difference is that land that falls under the RPA will have a title that is guaranteed by the Government of Trinidad and Tobago through the establishment of the Land Assurance Fund. To find more information on these systems, look here.
There are plenty of options for purchasing property as a foreign buyer. You can look through some of the extensive property listings here and here.
Once you find a suitable home, you will typically be required to pay a 10% deposit. If purchasing a home valued at more than US$850,000, you will be required to pay stamp duty (the amount will vary depending on the property value). There is also a 3% annual tax on residential property.
In Trinidad, a single-story home with three bedrooms, two bathrooms and a two-car garage might start at around US$310,000. In one of the safer neighbourhoods, it would cost nearer to $550,000. In Tobago, small condominiums start at about $390,000, and family homes start at about $550,000.
It is possible to obtain a mortgage, although lending companies are limited. You can find one here. Usually, applicants can borrow up to US$2 million, with a typical down payment of 30%.