Unless you are a minimalist, it makes sense to hire a professional removal company to assist you in your move abroad. You may think it's not such a difficult task to pack up and move your possessions, but there is an art to packing items, especially fragile ones, so that they are well-protected and do not break during transit.
It is a good idea to start looking for a removals company as soon as you know you are moving abroad, as the process can take a while. When you start asking for quotes, you may be first given an estimate. For an accurate quote, the company will have to send an assessor to your property to do a precise calculation on how much needs to be packed.Check credentials
The first step in choosing the best removals company is to ensure that the company is a member of a removers association, such as the British Association of Removers (BAR) in the UK. There is also the International Association of Movers (IAM), which represents more than 2000 companies in over 70 countries. IAM affiliation indicates reliability and accountability. Being a part of such associations means that the movers have the appropriate training, expertise, insurance, experience and professionalism to handle the move.
You can also check recommendations and reviews online to find a removals company that you can rely on. Websites like Which? in the UK have an endorsement scheme to assist you in finding a dependable moving company. All removal companies that have Trusted Traders status on Which? have passed a thorough assessment process, which includes credit, reference and administrative checks, and also an interview with a trained assessor. Which? also has ombudsman services which help to resolve disputes in an independent manner if things go wrong. You need to look for confidence in a removals company's abilities along with professionalism, efficiency and friendliness. It is important to feel at ease with the company that will be transporting your possessions to another country.
Companies that are members of reputed removers associations are covered by an approved advance payment guarantee scheme which ensures that once you have paid for the services, you will not be requested to pay again should the company go into liquidation.
You can even consider hiring an international removals company that has achieved the highest level of service in the industry through FIDI Accredited International Mover (FAIM), which is the only independent quality assurance standard for the international moving industry. FIDI (Fédération Internationale des Déménageurs Internationaux) is a global organization representing fully qualified professional international moving companies.
Another good way to choose the right removals company is to request recommendations from colleagues and friends.
Costs
The cost of using a removal company depends on several factors. The main consideration is the number of items being transported. Other factors that influence total costs include the speed of packing, the size of the crew and the distance travelled. A reputable removals company will usually explain their charges and provide advice on how you may be able to bring down the costs. Many companies also offer discounts if you provide your own packing materials and assist with the packing.
It is advisable to get a minimum of three quotes from removals companies, and ask them to visit your house instead of merely estimating the charges over the phone. This is an important step since there are factors that affect the process, such as restricted access or tight stairways. If the company is not able to visit your property, you need to be as straightforward and accurate as possible when listing your possessions. Remember also to include the contents of an attic or garage.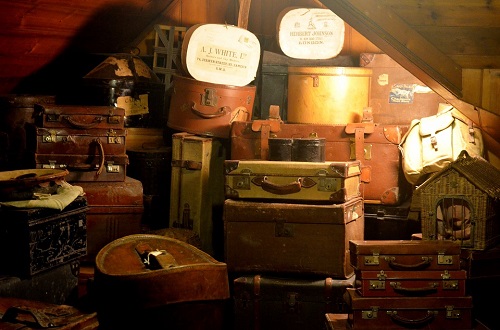 Don't forget to include the contents of your storage spaces when making your inventory
© toubibe on Pixabay
If you are moving to a different area within the same country, it may be a good idea to get a quote from a removals company based in that area, as the prices there might be more competitive. Request a breakdown of the estimate so that you can get a clearer picture of how much you will be paying for the hourly rate, packing, distance, storage costs and insurance. You can thus compare quotes from different companies in a more accurate manner. Also, find out if the company has overtime rates and if they do, at what time they begin. Before choosing a company, get several quotes in writing beforehand.
Sometimes heavy or tall moving vans are unable to manage with steep inclines, tight bends or uneven roads. Find out if there are access or parking issues at the place you are moving to, as you may have to get permission from the police or council to unload, or to stop a parking meter.
Steer clear of any companies that ask for cash-in-hand or big deposits upfront, as this is a deviation from the established practices and is not done by any reputable company.
Insurance
Remember to ask the removals company what will happen if there is a delay in moving and you are unable to access the new house at the originally bokked time. Also check that the company has proper insurance cover and what the time limit is on claiming insurance following the move. A good removals company provides insurance to cover against damage or loss of items during transit. Before booking a particular company, make sure that insurance is included. You can even contact your own home contents insurer to figure out if your policy covers your possessions while they are being packed. Another point to keep in mind is whether your high-value possessions require special packing and if they are covered by insurance. Some insurance policies set a limit for each item. You can opt to do the packing yourself in order to save on costs, but be careful when packing breakables. You may not know the right way to pack them, and also the removals company insurance will probably not cover the items you pack yourself.
It is therefore best to opt for a removal company that includes a packing service. It doesn't cost that much more and can save you a lot of stress, energy and time, which can be spent on other matters concerning your move. Insurance also tends to be cheaper if the company packs the items. Professional packers are trained to pack with optimal efficiency, something you may not be able to do yourself. It can be worrying to see strangers move in and out of your home with speed and promptness, but it is useful in the long run!
Briefing a removals company
Once you have selected your removals company, it is helpful to send them a briefing sheet that lists the following:
• Items that require special packing like pictures, antiques and valuable objects
• Items that are difficult to move such as pianos
• Large furniture, such as wardrobes, which may need to be dismantled
• Carpets or curtains
• Items that you will be moving yourself
• A floor plan of the new house so that they know where to place each box when unloading
Customs and delivery
Your removals company will have contacts in your destination country and will handle the customs clearance on your behalf. Once customs are cleared, your possessions will either be kept in temporary storage or delivered to your new property. For customs purposes, all items have to be correctly included on your inventory, which is made during the packing process.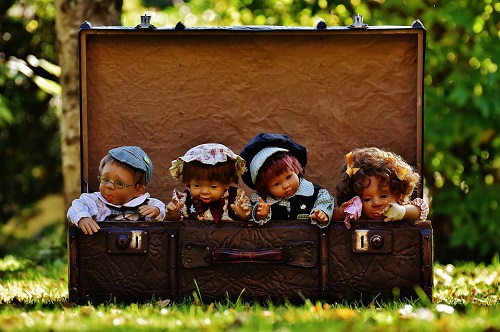 Bring items you will need to access quickly, such as children's favourite toys, in cargo or carry-on with you if possible
© Alexas_Fotos on Pixabay
To sum up, here are ten tips to help you choose the right removals company for your big move.
• In order to be certain that your goods are fully covered by insurance and that the removal company is itself fully covered, check the company's insurance policy thoroughly.
• Check if the removal company is part of a national or international association, such as the British Association of Removers. Also, make sure that the association provides cover in case the company goes bankrupt during the move.
• Ensure that the removal company is certified by the FIDI-FAIM as their certification program insists that international movers have an assessment at regular intervals in the form of an independent audit.
• Do a quick check of online reviews, recommendations and testimonials for international removal companies. In many cases the pre-move period is characterized by good customer service, which does not extend to the personnel who come to do the packing, moving and unpacking. Therefore it's a good idea to read feedback about all aspects of a removal company's service.
• Aim to collect at least three quotes from three different companies. You can even make use of online quote comparison sites.
• Inquire about how long a particular company has been in the removal business. The longer they are in the business, the better it is for you.
• If you decide to pack some of your goods yourself, ensure in advance that the shipping company's insurance covers those possessions. For instance, you may want to pack electronic or digital equipment in their original packing. But if the removal company's insurance does not cover self-packed goods, it may not be wise to do any packing yourself. Self-packing is also not advisable because it can be difficult, while professional packers can fit more into packing cases.
• Crosscheck if your removal company will handle all the customs clearance upon arrival at the destination country. Find out how long it usually takes for everything to get clearance and be delivered to your new property.
• First-hand recommendations are perhaps one of the best ways to figure out which removal company to hire. Talk to other expats and ask them for their recommendations based on their experiences.
• Before you narrow down your choices and are close to choosing a removal company, check whether they can actually access your new home with the vehicles they will be using on removal day.
Now that you have a removal company packing and moving the bulk of your possessions, there are some items that you might want to take with you. Call your airline and check what their limit is. Some airlines permit a rolling carry on and another smaller piece of luggage such as a laptop case. Here are some of the items you might want to pack in your carry on bag:
• Important documents such as birth certificates, marriage certificates and medical records. It's a good idea to scan these documents and mail them to yourself as well, just in case they are misplaced.
• Other important papers such as insurance policies
• Jewelry and other valuables
• Your laptop, camera and other devices along with their chargers and adapters
• Medications and prescriptions
• Glasses or contact lenses
• A planner and an address book
• Wallet, purse or anything else you need to have with you during travel
You will also need to pack things you will need right away. But avoid keeping anything precious in your luggage, as even though airlines are usually reliable these days, luggage can get lost in some cases. Check with the airline about their weight limit. Airlines normally permit one checked bag, so ensure that your luggage is within the limits or you will have to pay extra charges.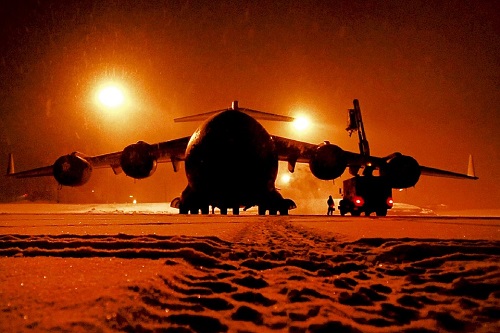 It is a good idea to take some important items with you in your hand luggage
© skeeze on Pixabay
If you are moving to a location that has different weather conditions than your home country, you will need to pack the appropriate clothes, shoes and gear. Here are some things you may want to include in your luggage:
• Weather-appropriate clothes and shoes for when you arrive, if you are moving to a country with a different climate.
• If you are moving with children, you may want to take along their books or toys, and other necessary items such as backpacks, lunch boxes or musical instruments.
• A pair of scissors really comes in handy for when your boxes arrive and you have to open them. You can't carry scissors in your carry on bag, so they will have to go in your luggage.
Do you have any tips for moving internationally? Share your recommendations in the comments!
Would you like to share your experience of moving abroad with other readers? Fill in the questions here to be featured in an interview!