Stephanie, you're the founder of Doctify. Could you tell us about the site and the service it provides?
On Doctify you can search, compare and book a doctor and health specialist online. It takes you less then 60 seconds to book a doctor who is available and near you. You can read up about the doctor, about their education and specialist interest.You can check the health professional based on star ratings and reviews written by other patients as well as recommendations by fellow doctors. You can also search by language if you prefer to see a French speaking doctor. So let's say you wake up with a rash. You can type in rash into the search box and you will be matched with a Dermatologist. You can possibly be seen on your way to work. Doctify was launched in June 2015 and has grown very fast since. We are working with nearly 1000 health professionals in London and expanding to other UK cities at the moment.
What was it that first prompted you to set up Doctify?
I was trying to find a doctor when I had an urgent medical need. I thought one of my moles might be cancerous so I wanted to see a doctor as soon as possible on my day off work. I soon grew frustrated at searching on Google and word-of-mouth can only get you so far. What I needed was a doctor, at a certain time on a certain day and no service could provide me with that level of access.
Which specialties does Doctify cover? Is there a particular area you focus on?
We cover 47 different medical specialties and hundreds of sub-specialties. You can find anything from a cardiothoracic surgeon and dentist to an acupuncturist. We are focused on creating a website where patients can find any type of medical professional they need, including psychologists. Dermatologists, Obstetricians, Paediatricians, Orthopaedic Surgeons, GPs and Gastroenterologists saw the earliest adoption but we are now seeing a much wider distribution of booked appointments across specialties.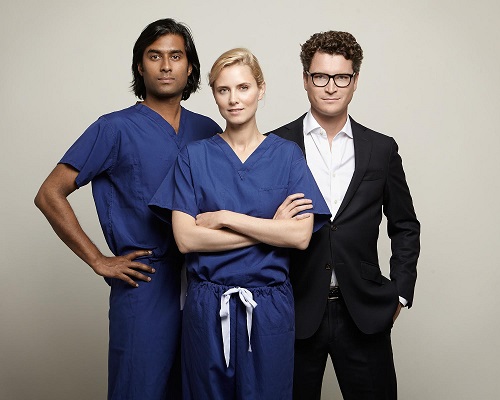 In your opinion, what are the main challenges expats face when looking for a doctor, and how does Doctify help to address these?
Being an expat myself, I can easily relate to the difficulties you face when trying to find a doctor as a foreigner in the UK. As an expat, you generally don't have a large network of people who can offer local advice. And even if you do get advice, how do you know that a particular doctor is suited for you? More importantly, perhaps, how do you evaluate the quality of that advice and the quality of that doctor? It's crazy to think that people still face these issues in 2016, when you can book a trusted taxi driver, restaurant or hotel in less than 30 seconds. We are trying to provide that solution.
Doctors on Doctify are verified. We make sure they are of good standing with a professional body. We check that regularly. You can read about the doctor's education and specialist interest. You can also search by a particular condition you are suffering from (e.g., back pain) and you will be matched with specialists dealing with your particular problem. You can read patients' reviews from real patients as well as recommendations from other doctors. Finally, you can search by language if you prefer to see a doctor who speaks your mother tongue.
Do you have any advice for people who are nervous about moving abroad due to medical requirements?
I think it's important to find a trusted doctor when you move to a new place. As a doctor myself, I have worked in the medical systems in Austria, the US, France and the UK. English doctors are extremely well-trained but it can take a long time before you get to see one in the NHS. Doctify is a good alternative if you want to see a trusted doctor quickly.
What does the future hold for Doctify? What new developments can we expect to see over the next year or so?
We are not only working passionately on improving the core of what we do but part of our philosophy is to always keep moving and improving. Over the next year you will see more doctors and more availability. We are doing everything we can to get more reviews. We are expanding to other UK cities already. A few weeks ago we released our patient app. You can download it for free from the Apple App store. It's a good app to have as you will always have a doctor in reach with the click of a button.
Finally, when you're not working, what do you like to do in your spare time?
Currently I rarely have time outside of work but I don't mind. Doctify is what I am passionate about. I also work in a busy hospital so you can imagine that there is little time left at the end of the day. I do try to do sports regularly as it makes me really happy and I love going for walks late at night to absorb London's energy.
Stephanie is originally from Vienna, Austria and moved to London because she fell in love. Whilst working as an Orthopaedic Surgeon, Stephanie founded Doctify with her friends Suman and Daniel; an online platform connecting patients and doctors.
Doctify is a website and an app that allows patients to search, compare and book health specialists online. Stephanie's vision is to increase transparency and ultimately help patients find the right specialist, by providing them with the right guidance and information at the right time. Doctify's vision goes beyond creating a booking platform: "We are driven by a passionate belief that technology can greatly enhance the relationship between patients and health specialists." You can find out more at www.doctify.co.uk