Being vegan and finding good places to eat, or places to eat at all, used to be something that could be a bit of a struggle, especially for expats who had to contend with language barriers and eating customs they're not used to. However, this isn't the case anymore, with veganism becoming ever more popular and widespread.Of course, it's in the big cities that you'll find the most options, and there are now many such cities around the world which have plenty of vegan fare, covering pretty much any kind of food you can imagine. Here, we highlight the best cities for vegan expats.
Berlin
Among European cities, Germany's capital may easily be the best for vegan food with more than 60 completely vegan restaurants and cafes dotted all over the city, offering everything from burgers, pizza and typical German sausages, to East Asian, Middle Eastern and health-conscious food.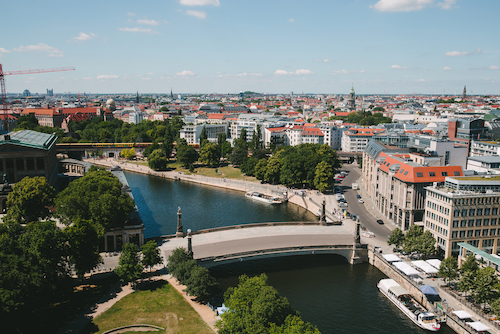 Some of the top picks include Stella Nera for fantastic Neapolitan style pizzas, Kopps for an impressive brunch spread, Vöner for a German doner kebab turned vegan (and healthy!), 1990 Vegan Living for exquisite Vietnamese style tapas, Cafe Vux for the biggest, creamiest cakes, and Brammibals for vegan doughnuts.
On top of all of this, it's pretty easy to go to almost any cafe in the city and find they have at least one non-dairy milk option and probably a vegan cake. However, in Berlin, vegan living doesn't end with food; there is a chain of fully vegan supermarkets, Veganz, several vegan clothing and shoe stores including Loveco and Avesu, as well as an all-vegan sex shop, Other Nature.
Prague
The Czech Republic as a whole is generally pretty vegan-friendly nowadays, and the capital is certainly the most bountiful in terms of vegan options for eating out. There are many places specialising in raw vegan and health foods, such as Secret of Raw and MyRaw Cafe, but Prague is also an easy city to indulge in your fast food cravings at the likes of Pizzeria Mana, Forky's for burgers, and the Donut Shop, for, you guessed it, doughnuts.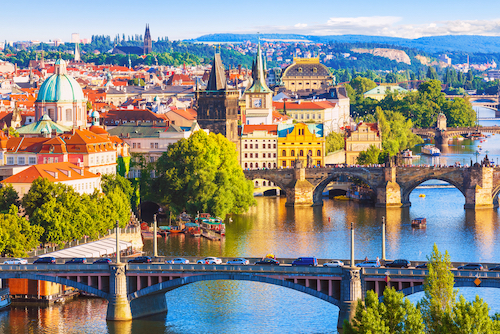 There's also plenty of food in between – neither total trash, nor fully raw, such as Moment, which serves delightful breakfasts and lunches, Plevel, where typical Czech dishes are made vegan, Forrest Bistro for Mediterranean-inspired cuisine, and Country Life, which offers a wide array of dishes in a buffet.
Philadelphia
Perhaps one of the most vegan-friendly cities in the United States, if not all of North America, Philadelphia is a rather small city but has a dense selection of vegan restaurants serving all different types of food, making it a clear contender for one of the best cities for vegan expats around the world.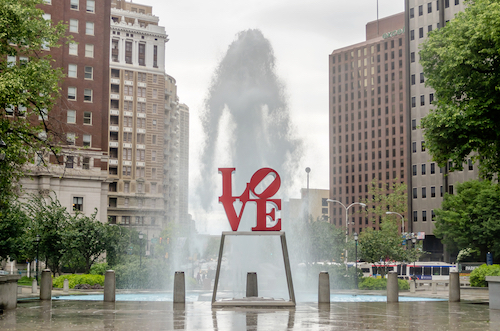 For high-end vegan dining, head straight to Vedge, which does an excellent job of serving mostly vegetables in innovative and delicious ways, without being too out there, making for a special night out. If you're craving pizza, there's nowhere better than the impressive array of all-vegan toppings at Blackbird Pizza, which also has amazing salads, none of which will break the bank.
For typically American fare, including the famous Philadelphia Cheesesteak, go to the Tasty for vegan versions of the classics, all served in a delightful diner setting. If you're after vegan gluten-free options, the city has you covered too. PS & Co has an excellent menu of dishes from all around the world, made with 100% gluten-free, vegan and organic ingredients, and Sweet Freedom Bakery has a great selection of gluten-free and vegan baked goods to take away.
Mexico City
Among the best cities in Central America for vegan expats, Mexico City is ripe with vegan options. Given that it is one of the biggest cities in the world, and that Mexican cuisine is actually quite vegan-friendly already, this may not be surprising; with the incredible range of food available here, you won't be left craving anything.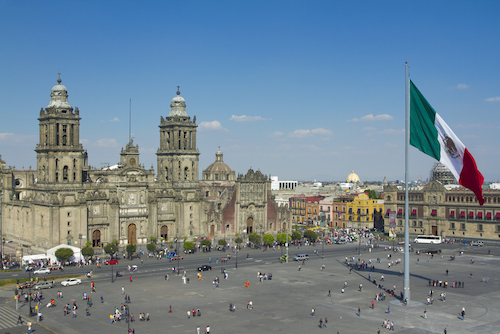 There are many options for traditional Mexican fare, with some highlights including Veguísima, Por Siempre Vegana Taquería, Gatorta, Tako Vegano, La Pitahaya, and Vegan Pa' Ca, all in Condesa and Roma, several of which offer the (very affordable) Mexican street food experience too.
For some higher end options, check out Los Loosers, also in Condesa, with its Mexican-Asian fusion menu and Vegan Inc in Polanco, for vegan comfort food in a pleasant setting. To satisfy your sweet tooth, don't miss the cakes, cupcakes and doughnuts at Peace of Cake, also in Polanco.
Chiang Mai
While much of Thailand is relatively vegan-friendly, as most traditional Thai dishes can be made with tofu instead of meat (meaning you just need to watch out for egg and fish sauce), Chiang Mai is probably the most welcoming city for vegan expats. However, if you don't want to have to ask what is and isn't vegan, head to Anchan, Dindee, May Kaidee, Taste from Heaven or Pun Pun Organic, all of which serve fully vegan, traditional Thai food.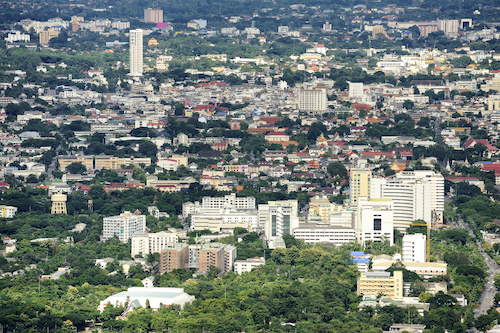 For something a bit different, try ImmAim, which offers big, delicious salads, fresh wraps and raw vegan sushi, Food4Thought, which has an extensive menu with some Burmese influences, or Amrita Garden, which does some of the best vegan burgers in town and also makes their own nut cheeses. Lastly, don't miss Blue Diamond for a wide selection of vegan baked goods, and By Hand Pizza for stone baked pizza with a couple of vegan options.
Taipei
The capital of Taiwan, like the rest of the country in fact, is easily one of the most vegan-friendly locations in East Asia. Given the long tradition of veganism in Taiwan due to the influence of Buddhism, there is already a lot of Taiwanese food that happens to be vegan. However, in addition, there are tons of great vegan restaurants here, perfect for expats craving some of the familiar tastes of home.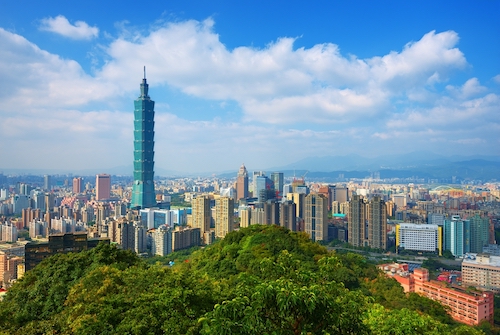 Naked Food is the city's only raw vegan restaurant. It offers a high-end option for something a bit special; they make their own nut cheeses, raw pizzas, and stunning vegan cakes from ground cashews, dates and other delicious, healthy ingredients. Ooh Cha Cha is a great option for something more casual and homely, with generous salads, sandwiches, rolls, burgers and smoothies, all made freshly in house.
Mianto and Soul R. Vegan are two other great options with a delicious range of local and international flavours made fully vegan. For vegan desserts, don't miss out on Green Bakery and Vegan Heaven, which have an impressive range of all-vegan muffins, cupcakes, cookies, cakes and even macaroons!
Have you lived abroad as a vegan? Share your thoughts in the comments below, or answer the questions here to be featured in an interview!