There's a big wide world out there to explore, full of adventure and interesting people. There are mountains to be climbed, people to meet and delicious new foods to try.
So what a shame it would be to spend your life stuck behind a desk in a dreary office block, with only a lunchtime sandwich to get excited about.
Of course, some people do escape the rat race, whether temporarily or permanently.Many global adventurers slog away in deskbound drudgery to save up just enough to escape for liberating but all-too-short expeditions into the outside world.
There's also a select group who spend their lives on the road, constantly exploring all that the diverse world has to offer, living and working in new cultures. These are the global nomads.
Global nomads have found ways to work in jobs that are perfectly suited to a globe-trotting career. Today we're taking a look at the best portable careers for global nomads.
English Teacher
Native speakers of English are in high demand around the world to teach both children and adults alike.
For many school kids learning a language isn't about being able to order ice cream on holiday; it's an essential tool to help them break into an increasingly international business world. With video calls and email making it easier than ever before to work with international business partners, there is a lot of pressure on students to learn English in order to work with clients from America, Australia and the UK.
China, India and South Korea especially have set about learning the language, offering generous terms to properly qualified teachers. Schools may offer accommodation, bonuses, subsidized living costs and even pay for flights, along with salaries above the national average.
Of course, teachers do need to be properly qualified, but even this can be done whilst travelling, with distance learning courses available online.
It's worth looking into specialist areas of teaching as there is an increasing appetite for English teaching tailored to business, industry and academia.
A number of reputable agencies can help touring teachers to find their next post and negotiate the best terms.
Photographer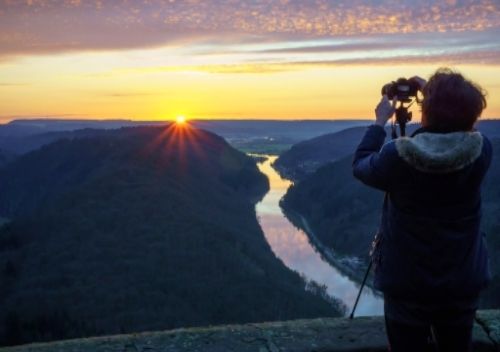 © Norbert Reimer
Have camera, will travel. At least, if you have the right contacts. Photography can be a difficult way to make money at home and could be even more so abroad, but if you pick the right genre it could be very lucrative.
Working for a newspaper or news agency would keep you busy and even if you can't get a salaried position, regular freelance work can be just as stable. The downside is that you will have to follow the work, which may lead to some unpleasant, possibly war-torn places rather than the idyllic beaches and cold cocktails you were hoping for.
Charities and NGOs are increasingly embracing photography as a way of showing sponsors why their support is needed. This will usually be a one-off project agreed with the charity, but agencies like Panos Pictures will pay for images sent in from around the world.
Alternatively, landscape and travel photographers should be in their element seeking out new experiences and may find their images gracing the very guidebooks they use for inspiration.
Cruise lines and luxury resorts often employ photographers to document their guests' stays. This may be at a relatively low rate of pay, but with commission for picture sales this can add up to profitable, if seasonal work.
As with many creative trades a photographer's CV is never as important as their portfolio. So whatever your specialty, get snapping and don't be afraid to show off your work.
Musician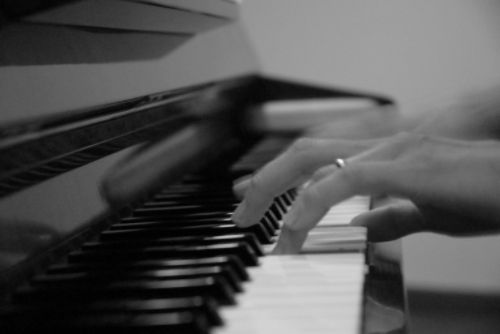 © Luigi Rosa
Top musicians may tour the world playing sell-out gigs in giant arenas, but there are other ways to sing for your supper.
Bars, hotels and cruise ships often have house bands or solo performers who play for guests. The base pay might not be great but a tip jar on the piano can be stuffed with bills if the artist strikes the right chord.
If taking requests from tipsy tourists doesn't appeal, session work may be a harmonious solution. If you are good enough, know the local style and are cool enough there's the chance to play or sing backing parts on studio recordings.
Before tuning up though, it's important to make sure you know the rules for performers. Many countries have strict rules on where, when and what kinds of music can be played. Also make sure you are well versed in union rules; membership may be required to play in certain venues, but you may have more rights once you join.
One thing to consider before packing up the sheet music is how portable your instrument is. A double bass isn't so easy to stow in the overhead luggage bins.
Writer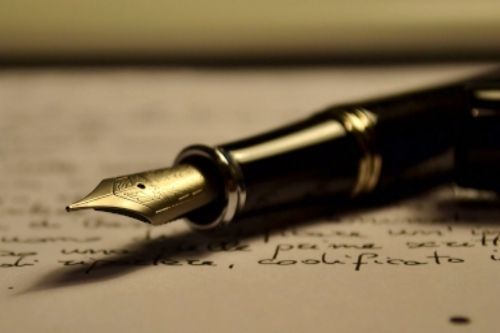 © Antonio Litterio
Much like photography, it's not what you know but who you know. Journalists can find themselves rushing around the world's worst destinations from one story to another, but only a very few are on a reliable salary.
A safer, but much sought after role, is to be paid simply for writing about your adventures. Travel writers contribute to guide books, travel magazines and advertising material, often all at once. It's all a matter of reputation; no editor will pass you a paycheque until they are sure you can write what they need for their title.
A growing number of websites and blogs are able to turn a profit through advertising. In return many are willing to pay a small fee for good, appropriate articles, which will make their site more popular and thus earn more advertising cash.
It's unlikely that you'll be given an unlimited expenses account with all flights paid for, but selling the odd article should help keep cash in your pocket for the next leg of trip.
Engineer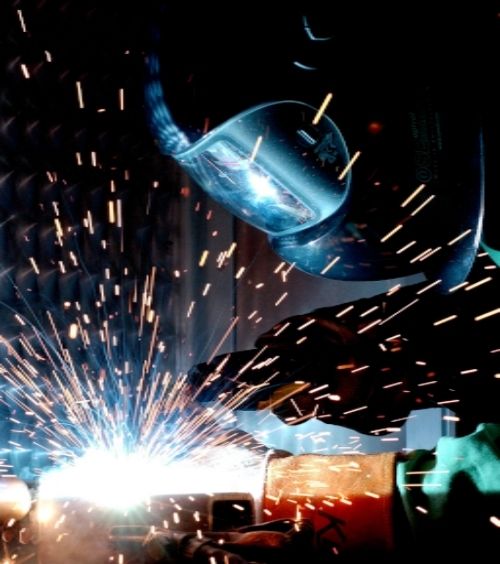 © US Air Force
Don't let the picture fool you, engineering isn't all hard hats and welding torches. A lot of planning for needs to be done any time something is built…or knocked down.
With the right specialism and enough experience it's possible to travel the world as a consulting engineer, building a bridge here, supervising a tunnel there. Many engineers seeking this kind of work find themselves working for the mining and oil industries.
Software engineers are increasingly in demand in developing economies, with India rapidly becoming a world leading tech hot spot and Africa building new telecoms networks.
Engineering would allow the truly adventurous to work on land, sea and in the air for a very lucrative fee. Mining experts heading to Australia can find housing, vehicles, phones and international travel provided by their employer and their visa easy to earn.
While they may not hold engineering degrees, technical divers can earn big bucks handling underwater tasks. It's tough and often dangerous work, but these deep-sea construction workers can earn large sums and have generous amounts of leave in which to explore the world.
Globe-hopping as an engineer might be best suited to nomadic families, as projects can last years giving some element of stability whilst also offering the advantages of living in many countries.
Ski or Scuba Instructor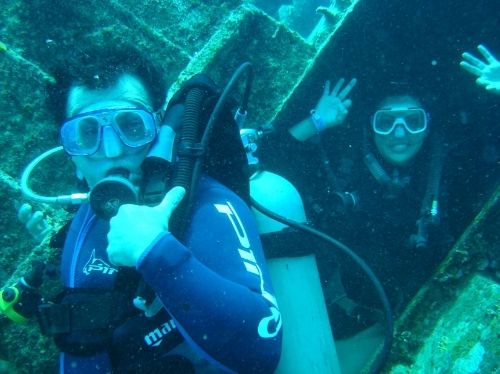 © Andrés Dagnone
Someone very wise once said of careers 'do what you love, love what you do'. This genius, when not philosophising was probably seen cutting up fresh power snow on the world's best slopes.
It's possible to become qualified as a ski instructor whilst living and working in the mountains. You might be working in bars at night or scrubbing plates in the kitchen, but by day you'll be earning qualifications that let you teach skiing or snowboarding to visiting tourists.
These programs run in all the major ski resorts worldwide, some offering qualifications that can be used worldwide.
Similar schemes run for scuba instructors, just in tropical paradises rather than on chilly mountaintops. With minimal experience divers can work for dive companies as an apprentice, gaining professional qualifications and learning how to maintain equipment.
Both skillsets lead to employment which can be seasonal, yet transferrable around the world, so you can follow the best snow or head to the warmest waters.
If training seems like too much hard work, ski resorts employ chalet hosts to act as cook, maid, butler and child minder, all in return for time on the slopes.
Chef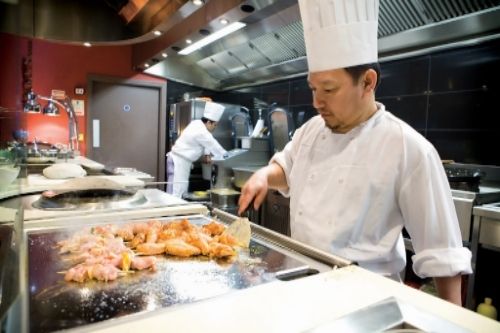 © JimmysWG
Wherever there are hungry people, a chef can find work. Whether he be a Michelin-starred gastric genius or a humble grill jockey, a chef can find himself in demand worldwide.
Every country has its own cuisine, which is one of the reasons travelling is so much fun. While most of us enjoy scoffing down this delicious new grub, there may be a chef from our own hometown in the kitchen preparing dessert.
Big hotel chains and cruise lines seek chefs who can deliver a standard that will be familiar to guests the world over, so transferable skills are in demand. Even airlines employ chefs to develop in-flight menus.
Bars and cafes will always take on a cook who can turn out customer favourites reliably.
Much like learning a new language, chefs and cooks can look forward to learning a new repertoire of meals as well as adding their own creative flair.
Doctor/Nurse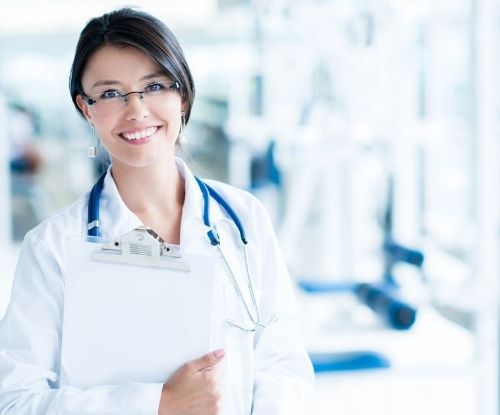 © audio-luci-store.it
For longer-term travellers, hospitals short on specialist staff often bring in 'locum' staff to fill in the gaps. With a few languages in your portfolio and an EU passport, it's possible to find work across Europe relatively easily.
American and Australian healthcare providers aren't quite as flexible but it is still possible to seek short-term positions to restock the bank account when touring the globe.
For the ultimate feel-good-factor, consider volunteering. Aid agencies, charities and NGOs are always on the look out for medically trained people who are willing to volunteer their time to do some good in the world. Conditions may be basic, the hours long and the locations far from glamorous; but the satisfaction will be lifelong.
Au Pair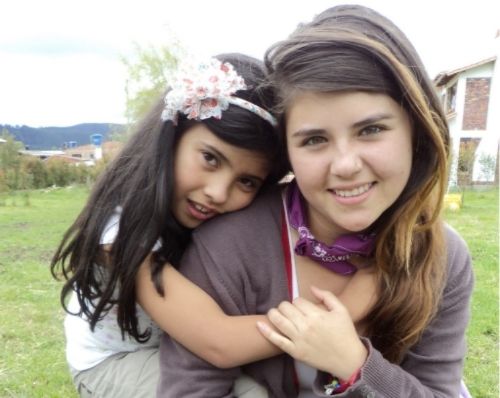 © Jessica Gallegos
Many travellers get homesick on the road, missing home and face-to-face communication with friends and family.
Not a problem in this role: you become a member of your adoptive family. Not for the faint-of-heart, being an au pair requires bundles of energy, bags of patience and the willingness to fit into another family's life.
Typical duties for an au pair can cover childcare, tutoring, housework and cooking, with working hours flexible depending on school terms. The pay isn't fantastic, but room and board are usually part of the deal and it is a great chance to polish up a language.
Au pairs can stay with families for months, some even for years. It's important to remember that you are not just an employee but also a guest, so be discreet about what you see and hear. On the other hand it is important to know your rights and make sure your employer only asks of you what is reasonable.
There are many jobs which will pay you more, but few others which can offer you a place in a warm and loving home.
Interpreter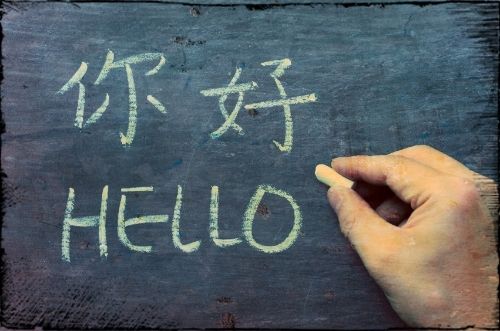 © download.net.pl
Most of us know how to order a beer in another language; applicants for this work must be true polyglots. Professional interpreters have to be able to take text and conversation apart and put it back together, not just swap vocabulary around.
Most professional linguists have a degree in their chosen language, a qualification in translation and a specialist area of expertise. Experts in business interpretation can help seal international business deals, legal eagles can help foreigners have their case heard in court, whilst those with medical knowledge can find themselves on the front line of charity work.
There are agencies to match interpreters with global employers in their chosen field, and some countries offer residency visas for interpreters with the right mix of languages.
For those who aren't ready to settle down it is possible to work remotely on some projects, translating text whilst collecting passport stamps.
Have you worked whilst travelling? Do you have a dream career? Let us know in the comments!
Article by Andy Scofield