With the threat of a no-deal Brexit looming larger every day, a genuine concern is growing amongst many UK citizens regarding potential problems caused by the withdrawal. Social media has been awash with posts by British citizens planning to leave the country altogether if we crash out – or even if we don't. Some of these are humorous, but there are folk who are genuinely looking into leaving the UK, or at least applying for alternative citizenship in addition to their British passports.The reasons for this range from fear of what might happen to the UK's economy, to a motivation to make a life change which might already have been in the planning stage but which has received an additional impetus from Brexit, to Britons already living abroad who want to consolidate their residency status in their EU home or who want to maintain freedom of movement. Jonathan Portes, professor of economics at King's College London, told the Times that the phenomenon: "is obviously driven by the prospect of Brexit, which is very likely to make UK citizenship much less useful for working, living and travelling elsewhere in the EU." He added, "it would be very surprising if this trend did not continue."
For those who have already applied for a second passport, the most popular choices of destination are Germany, France, Belgium and Ireland. Let's take a look at Ireland as a case study, since it's closest to home. Britons seeking a second passport choose this option for various reasons, including proximity and familiarity, but also as a result of their ancestry. Many British people have an Irish parent or grandparent, and the Irish government has been making it easy to apply for a passport. The result of this welcoming attitude has been a record number of applications for an Irish passport, with one in five applicants recorded as British at the end of 2018. More than 98,000 British people have applied for an Irish passport, a rise of 22 percent from 2017, and there have also been around 84,000 applications from people in Northern Ireland. The Irish government has had to employ extra staff to cope with the new demand.
Why Would I Need An Irish Passport?
Many UK citizens are concerned about freedom of movement throughout the EU after Brexit. Since Ireland is still in the EU, and easy to access by air or sea, travelling through the country to other destinations could be a lot smoother if you have an Irish passport to help you on your way.
How Do I Qualify For An Irish Passport?
Anyone born to an Irish citizen anywhere in the world is eligible for an Irish passport. If you have an Irish grandparent, you may also qualify. And if you're a Briton who is resident in Ireland, you can also apply under the current residency rules. In 2018, more than 500 Brits already resident in the country applied for passports, compared with 54 applications in 2015.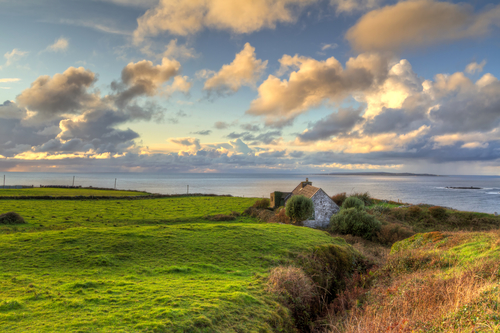 Irish passports are a popular option
However, you'll have to visit an Irish consulate to pick up a form as there's no download currently available. An application for a standard 10-year passport costs £71, and it takes from six to ten weeks to process from the UK, or around four weeks from Ireland. You'll need to get the form witnessed by a recognised professional such as a doctor or solicitor and send it in with a standard set of identification (such as your birth certificate). There's a link below to the Department of Foreign Affairs and Trade.
Where Else Might I Apply?
It's not just Irish passport applications that have seen an increase. In 2016/17 the number of Britons granted citizenship in another EU country rose 158 percent.
If you're interested in obtaining an EU passport and you're not already resident in your country of choice, your best bet is again via your ancestry. Austria, Italy, Spain, Hungary and Poland are akin to Ireland in that having a parent or grandparent from these places may entitle you to apply for a passport – but be warned that this can be a complex procedure.
So what options do you have if you don't have an Italian grandma? Wealth will help: Malta and Cyprus both offer fast-track citizenship to investors – if they have the cash. The process in Cyprus is relatively quick, but Malta can take up to two years. In addition, the Maltese process requires that you need to be resident for 12 months and hand over a non-refundable donation of €650,000 (£566,000). Neither of these options are really approved of by the EU commission, but they are legal.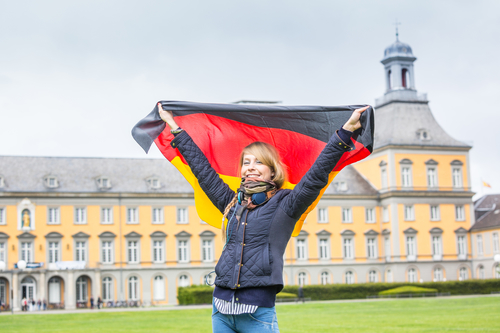 German passports are tricky to apply for, but can be a good option
Applying for a German passport can be tricky, but it's popular among British people, and the BBC reports that applications rose from 594 cases in 2015 to 7,493 in 2017. However, Germany only allows dual nationality with other EU states, so if you get your German passport after Brexit (and the clock is ticking), you'd have to renounce British citizenship, which may be too high a price for a lot of people. Germany is, however, among the countries which will 'return' your citizenship if your parents lost their right of residency under the Nazis. This is mainly relevant for people of Jewish origin. However, this is quite complex to redress. Spain and Portugal have similar programmes for Sephardic citizens who were expelled from the region several hundred years ago.
Finally, there is a wild card: e-residency of Estonia, launched as a 'trans-national government-issued digital identity', which the country introduced this in 2014. For just €100 and an online application form, you can buy e-residency. This doesn't give you citizenship or full residency rights, but it can confer a few advantages, including allowing you to run a business remotely in the EU, with concomitant tax benefits. Applications from Britons have already increased tenfold since the referendum, so this might be worth taking a look at.
Another long shot is to apply for Scottish citizenship in case that country decides to leave Britain – if it does, it's likely to return to the European fold.