The HSBC Explorer Survey is one of the largest global expat surveys that provides insights on how countries compare across the globe, based on an in-depth analysis from 26,871 expats across 190 different locations. The survey, now in its ninth year, is useful for those who are not certain where they want to move, are deciding between a few countries and want to compare their home country with other countries.The survey tracks important criteria such as happiness and compares economic and family benefits like finance, schools, healthcare and quality of living, to provide a detailed overall view of the expat experience in each country. Here are some of the highlights of last year's HSBC Expat Explorer Survey.
The best overall destination for expats
Expats have ranked Singapore as the best place to live and work abroad. This is the second year that the country has taken the top position. Expats cite several benefits of moving to Singapore. It emerged as a particularly appealing destination for expats seeking new challenges, improved earnings and a better quality of life. The report states that there are also financial advantages of relocating to Singapore. Almost 62 percent of expats say their earnings improved after moving, compared with a global average of 42 percent. A similar proportion agreed they are able to save more than they did at home.
The various opportunities available for business owners and those looking to improve their career status were also highlighted. Over half of expats living in Singapore said that the city-state is a good place for those who want to start a business, compared to a global average of 38 percent. Expats also recognize Singapore as among the top three destinations in the world for those looking for career progress, just after Hong Kong and alongside the United Kingdom.
Outside of work, Singapore ranked fourth for overall expat experience, with 67 percent agreeing that they have been enjoying a better quality of life than they did at home. A number of expats also said they felt safer and healthier than they did back home.
When it comes to economics, seven in ten expats living in Singapore expressed their confidence in the local economy. This is a higher proportion than in other parts of Asia-Pacific. Globally, Singapore comes second for economics, right after Switzerland.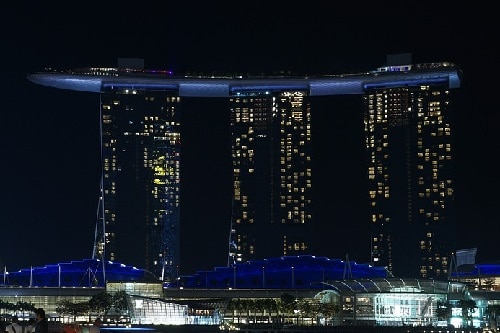 Singapore was rated as the best expat destination overall
© monikawl999 on Pixabay
Singapore was ranked third by expat parents for raising a family abroad. Nearly 63 percent of expats maintain that the country has better quality childcare than their home country. Education in Singapore was rated the highest globally, with 75 percent saying it is better than in their home country. Seven in ten expat parents who have observed how their children have adapted to life in Singapore say their children are more welcoming to new experiences and different cultures.
A city for every expat
The survey shows that there is a city to fulfill every expat ambition, whether it's students, those looking for a better quality of life, or those who want develop their careers.
40 percent of expats in London moved to enhance their job prospects, while 34 percent in New York say their employer sent them there. Half of the respondents worldwide say they find work more fulfilling than they did at home.
London was highlighted as a place with workplace advantages, with 60 percent saying the work culture is better, and 69 percent saying they were able to pick up skills more easily than at home. The majority in both cities believe their work experience abroad will help improve future job prospects when they move back home or to another country.
According to the survey, 50 percent of expats choose Sydney or Toronto for a better quality of life. Of those living in Toronto, 63 percent say they feel safer than they did at home and 79 percent say their children's health has improved. Of those expats living in Sydney, 59 percent say they live more active lifestyles and 77 percent feel they settled in well with the local people and culture.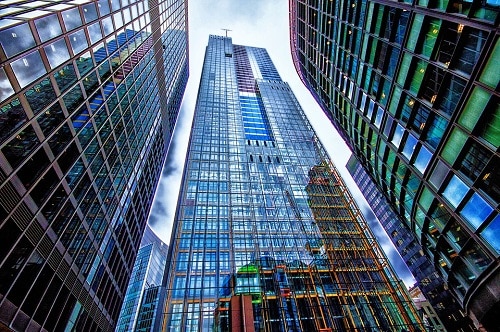 London has great workplace advantages for expats
© wakeyfan on Pixabay
In terms of financial benefits, nearly two thirds of expats in Dubai and Hong Kong maintain that the move has improved their disposable income and the majority of them receive health benefits and a generous benefits package, which includes airfare allowance for visits back home.
In Zurich, over half of expats have an income that is over $200k; and this could be the reason why 72 percent of expats in Zurich say there has been an improvement in their quality of life. Apart from high earnings, other factors that contributed to a better quality of life included air and water quality, which expats say is better than at home.
A quarter of expats in Paris relocated there to study. But life in Paris can be expensive and 25 percent said their income had fallen to less than what it was in their home country.
Millennials
Millennials, the survey shows, are most likely to cite purpose of finding meaningful work as part of their move overseas. 22 percent of those in the age bracket of 18 to 34 relocated particularly to find purpose in their career, compared to 14 percent of those aged 35 to 54 and 7 percent of those above 55.
Millennials are also more likely to move abroad in search of a new challenge. Millennials rated financial services as their first choice to work in, followed by education, marketing, telecommunications / IT, and construction / engineering. Young expats are also more likely to seek out workplaces with a better culture and where there is the prospect of learning new skills.
But the search for purpose doesn't compromise a successful career, and nearly half of young expats say their job security has increased since moving abroad. Almost half agreed that their earnings have increased.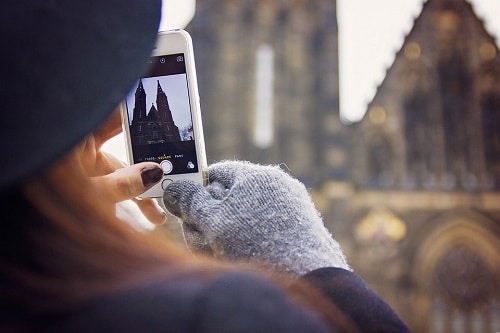 Millennials cited meaningful experiences as a major consideration when moving abroad
© tookapic on Pixabay
Internationally, 15 percent of expats moved overseas to find purpose in their career and the majority seem to have found it, as nearly two thirds of those expats maintain they are enjoying greater fulfillment in their career. The destinations where expats are most likely to find purpose in their careers include Taiwan, Japan and the UAE.
Those who relocated abroad keeping career advancement as a priority have also been among those most likely to find purpose (57 percent). For the rest, a move abroad yielded other perks such as job security and higher earnings.
Progress towards financial goals
The survey indicates that living abroad has helped expats in achieving financial goals such as buying property, saving for a child's education, or collecting retirement funds. 29 percent of expats say that the expat life has accelerated their progress towards saving for their children's education, while 40 percent agreed that it has helped them save for their retirement. This trend was also evident in other long-term savings and investments.
Expats in UAE countries such as Saudi Arabia, Qatar and Bahrain say they are able to save for retirement more quickly than in their home country. Expats in these locations also say that they are able to save more than they could at home. The move to larger financial hubs can help expats improve their long-term savings and investments much faster.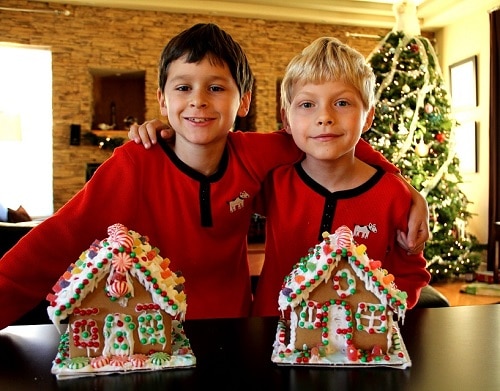 Financial considerations, such as creating a home and building a family, are important to many expats
© White77 on Pixabay
Over half of expats in Canada and 46 percent of those in Australia were able to buy property more quickly than they could at home. This is welcome news for expats who plan to stay abroad for the foreseeable future. Canada especially consists of a considerable population of long-term expats, and emerged in the survey as a place where expats are most likely to have lived for five years or more. Canada was followed by Australia and New Zealand.
Expat entrepreneurs
The HSBC Expat Explorer survey indicates that expat entrepreneurs decide to move overseas for both business and lifestyle reasons. The countries where they are most likely to move to start a new business are usually emerging markets such as Brazil, India, Indonesia and Peru. The survey says that expat entrepreneurs can find more support available to them in emerging markets.
Expats who relocate to start a business are also most likely to say that they are motivated by the search for a new challenge. 44 percent of expat entrepreneurs say the prime purpose of starting a business is the opportunity for a new life and career. Only a fifth of expats move with the single aim of profit in mind.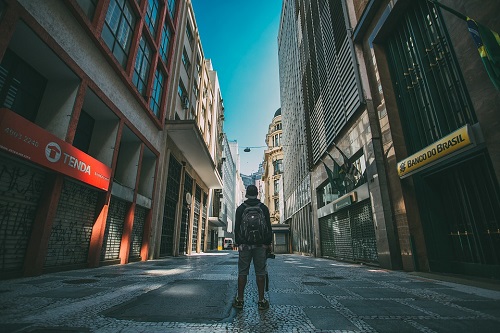 Emerging markets such as Brazil are popular destinations for expat entrepreneurs
© Pexels
Expat entrepreneurs are also likely to make friends and build a network quickly in emerging markets, which aids in the process of settling down more quickly in their new home.
Positive experiences
New Zealand and Spain took first and second place respectively for being the destinations where expats are having a positive experience. The majority of expats in New Zealand and Spain maintained that they moved to the country to improve their quality of life, and nearly three quarters said their quality of life has improved since relocating.
In New Zealand, expats found it easy to manage their affairs upon arrival. 74 percent found it convenient to organize their finances, 70 percent found it easy to avail themselves of healthcare, and 56 percent found it easy to get accommodation. In Spain, 73 percent of expats say they are integrating well into the country's culture.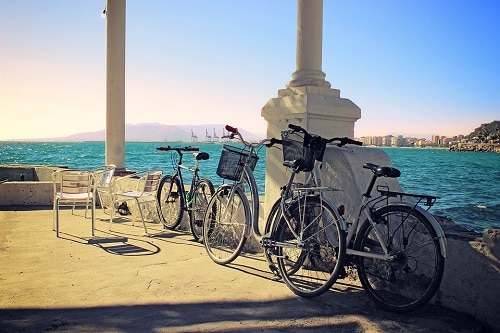 Spain was one of the most popular destinations for positive experiences
© xavidiazg on Pixabay
Canada was cited as the most welcoming country for expats irrespective of their gender, sexual orientation, race or faith, with 69 percent saying it is more welcoming than their home country.
The best place for families abroad
Sweden remains the best place in the world to have a family. Three quarters of expats in Sweden say the quality of life of their children has improved since moving to the country. A good proportion of expats agree that moving to Sweden has also positively impacted their children's health.
When it came to quality education, more than half of expat parents say the quality of education in the Czech Republic is better than at home and is also more affordable. 59 percent of expat parents say they spend less on their children's education that they did at home.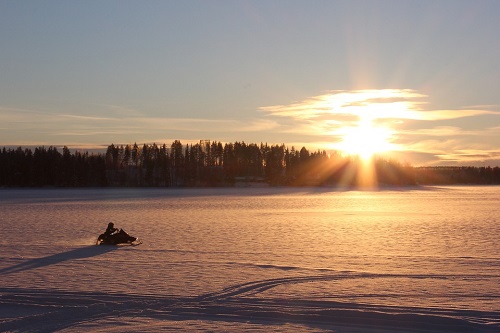 Sweden is one of the best countries to bring up children
© freddebackman on Pixabay
Both Sweden and the Czech Republic provide exceptional parental leave. In Sweden, parents can have up to 480 days of leave, and in the Czech Republic they are allowed to take as long as four years. Both countries also rate highly when it comes to childcare.
New Zealand excels in the category of making friends, and 44 percent of expat parents in the country agreed that their children found it easy to make new friends. In Bahrain too expat parents accept that their children found it easy to make friends, and the parents themselves were also able to make new connections.
Benefits against costs
Education and childcare can cost more abroad, but the survey shows that the benefits of raising a family abroad far outweigh the costs. Across the globe, a number of expat parents say there has been an improvement in the quality of education and childcare after moving abroad. 43 percent of expats say education in their new country is better than back home, and 47 percent agree also that the quality of childcare is better compared to their home country.
In Europe, half of expats believe that childcare has improved in comparison to their home country. The best performers for this are Sweden at 75 percent, Norway at 74 percent and Austria at 77 percent. In the Middle East, more than half of expat parents felt childcare was better than at home.
These improvements in quality carry a cost and almost two thirds of expat parents say it costs more to raise children abroad than it would in their home country, regardless of where they live. But while there are costs to keep in mind, the survey shows that many parents see it as an investment for a better quality of life.
Has your quality of life improved since you moved abroad? Share your thoughts in the comments below.