There are many reasons why people move abroad. Some move for better job prospects. Moving to a different part of the world allows you to access to a new job market. Relocating to a place which you know has the opportunities you are interested in, will enable you to get your dream job and experience the career progress you want.
In some cases, people become disillusioned with the country they live in. This could happen for various reasons such as the increasing costs of living, lack of proper accommodation and excessive taxation among others.Moving to a different country can benefit you in terms of finances too. Relocating to a country that is more affordable can allow you to maintain your present income level, but spend less on living costs, thereby serving as a way to increase personal wealth.
For some, it's all about making a fresh start. Relocation is a way to escape current stresses or troubled relationships, and enables you to start your life over with opportunities for making new friends and adopting a new lifestyle and culture. For many, it is the longing to travel across the world that has the most appeal. Moving abroad lets you explore a new culture and its people.
When moving abroad with a family, there are far more factors to consider. A survey by InterNations, in which 14,300 expats from 174 nationalities and living in 191 countries were asked to rate 43 various aspects of an expat life on a scale of one to seven, found that some of the most important considerations were safety, cost of living and healthcare. Another crucial factor was the quality of education available to families who wanted to give their children a good start in life.
In the countries listed below, education can be expensive, but the quality is considered to be the best in the world.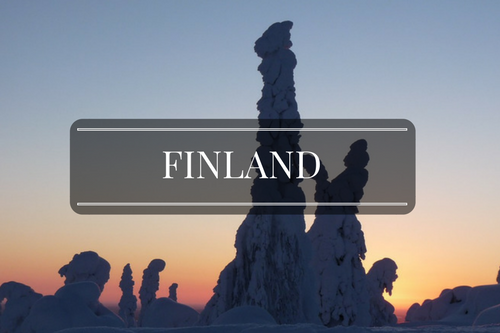 © trespa on Pixabay
Finland is one of the best countries for expat education. In the survey, 70 percent maintained that the education quality in Finland is excellent, compared to the global average of 21 percent. Expats relocating to the capital city, Helsinki, especially will find that the learning culture in the city is impressive.
The education system in Finland may seem unconventional, but it has a tradition of academic excellence wherein individual attention is paramount, helping children overcome their learning challenges.
Expats who are legal residents of Finland can send their children to public schools free of charge. The language of instruction is mostly Finnish or Swedish, and public schools are a good option for expats who are planning on settling in Finland for a long duration.
For those on short-term assignments, international schools serve as an ideal option. Most expats prefer to send their children to international schools as they can pursue a curriculum with which they are familiar. The fees at international schools tend to be on the higher side and expats should apply to these schools as soon as possible as there are long waiting lists.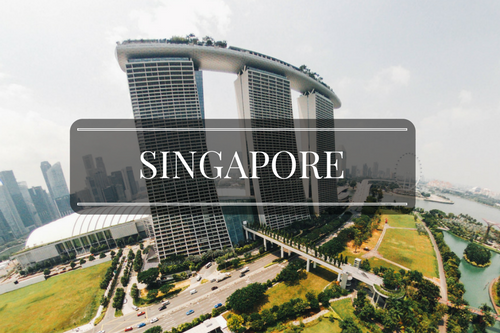 © chuttersnap on Unsplash
Nearly 53 percent of expat parents in Singapore rated the quality of education as impressive, although most of them were not happy with the costs. Singapore has a number of public, private and international schools, and the locals value good education a great deal.
In the public and private schools, the language of instruction is English. Most schools have long waiting lists and first preference is awarded to locals. There is a great deal of competition among local students, and foreign students may experience a degree of isolation as they attempt to assimilate in a new culture.
Singapore has a sizable expat population and many international schools have been established to cater to them. Most of the international schools in the city-state follow the International Baccalaureate (IB) curriculum.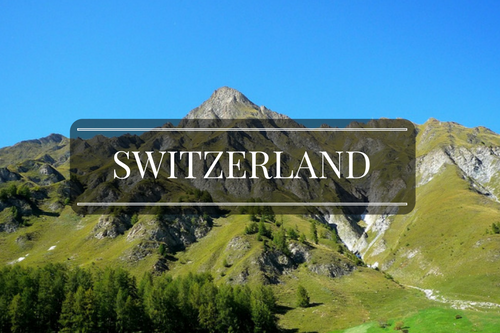 © tpsdave on Pixabay
Parents rated the quality of education in Switzerland as among the best in the world. The public schools in the country have a good reputation and the private and international schools are known to adhere to high standards.
Public schools are open to local and expat residents, and attendance is free. The languages of instruction can be German, French, Romansch or Italian, based on the location, while there are also classes in English. Switzerland also has bilingual schools where the Swiss curriculum is taught in equal amounts of German or English, German or French, and French or English.
Private school fees can be expensive but they have a good reputation. The international schools in Switzerland have long waiting lists, as competition is high.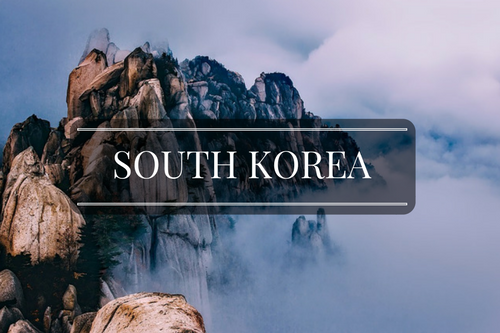 © tpsdave on Pixabay
The quality of education in South Korea has increased; 47 percent of expat parents rated it as excellent in the present year, compared to only 22 percent last year.
Education is a big deal in South Korea and there is tremendous emphasis placed on academic performance. Local parents view education as the top priority of the household, and spend nearly three times as much on education as parents in the US. Many of the schools here focus exclusively on academics and a number of public schools do not have good quality sports facilities.
There are a number of international schools in South Korea that meet high standards, and most of them are based in the capital of Seoul.
The country has about 40 state universities and many private institutions. South Korea's top three universities are called SKY universities and admission to them is mainly based on grade scores.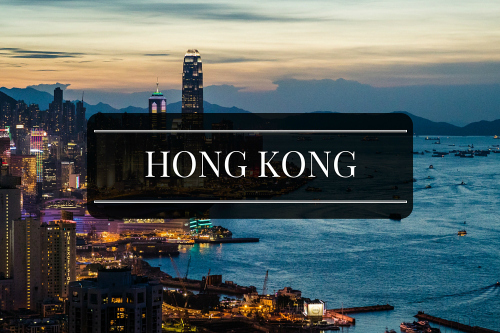 © studiokanu on Flickr
Education in Hong Kong is not rated very highly on availability and costs, but it does meet high standards. The language of instruction in public schools is mostly Cantonese and is focused on rote learning and regular examinations. For this reason, many expat parents opt to send their children to private or international schools.
There are a variety of international schools in Hong Kong that offer the curriculum of the founding country or are based on international programs such as the International Baccalaureate. Many international schools teach the American and British curricula, while others represent different countries such as France, Canada and Germany. The fees at international schools can be exorbitant and expat parents would be benefited by an expat package that includes a school subsidy. There are also limited spots at international schools in Hong Kong.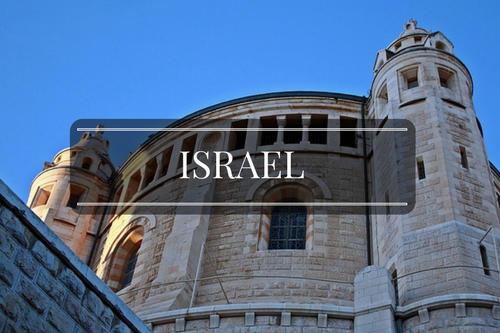 © pompi on Pixabay
According to the survey, 84 percent of expat parents in Israel view the educational standards to be favorable. The Israeli education system adheres to a high standard and has its foundation the goal of teaching civic values, understanding of Jewish culture, analytical skills and general knowledge.
The schools are more informal that the ones in countries like the US and the UK. The environment in Israeli schools is affected by the socio-economic status of the neighborhoods in which they are located. The main language spoken in educational institutions is Hebrew. Expat parents who prefer continuity with respect to the curricula, can opt for international schools for their children.
There are eight big universities based in Tel Aviv and Jerusalem. The country also has an Open University that is aimed mainly at adult learning.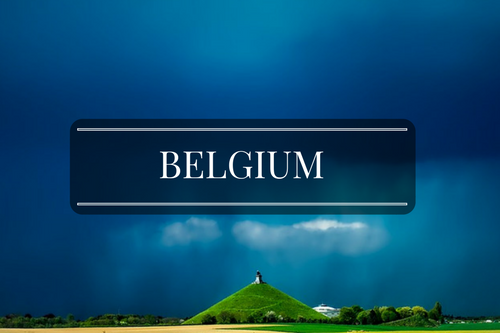 © tpsdave on Pixabay
A third of expat parents in Belgium rated the quality of education in Belgium as 'very good'. Belgium has three national education systems that correspond to the national languages: the French, the Flemish and the few German-language schools located near the Belgium-German border. Education is free in the country and starts at the pre-primary school level. Schooling is compulsory between six and 18 years.
The secondary education system is well-reputed, but the government alters the admissions procedures on a yearly basis. The benefits of public schools are that expat students can pick up the regional language, they can also get to know other students who live nearby, and in some cases, the extra costs related to things like school supplies and outings are at a minimum. There are also advantages of international schools, the main one being that students can continue with a familiar curriculum.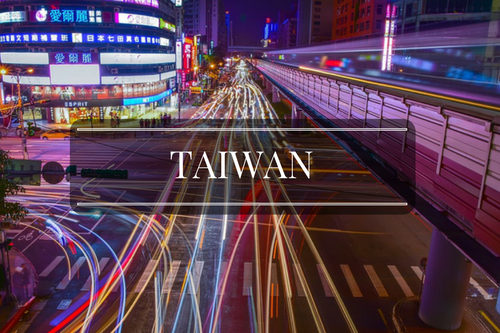 © tingyaoh on Pixabay
Taiwan ranked highly as one of the best countries overall, and this was partly due to the quality of education. However, when it came costs of childcare and education, only 3 percent of expat parents agreed that they are affordable.
There aren't many English-speaking schools in Taiwan. Expats who are open to their children learning Mandarin will have a number of options from which to choose.
In Taiwan, education comes under the Ministry of Education. Taiwanese students often emerge from the school system with some of the best math and science scores in the world. However, public schools do face criticism for laying too much focus on rote learning, and less on creative and independent thought. Since there are only a few international schools in Taiwan, seats are limited and there are usually extensive waiting lists.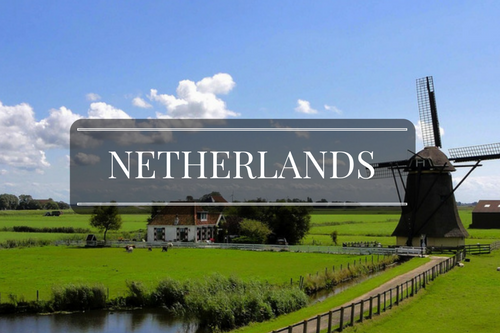 © tpsdave on Pixabay
The Netherlands emerged as the 24th best country overall in InterNations' survey, but features in the top ten when it comes to education. The teaching standards at schools in the Netherlands are high and the schools are run efficiently. All children living in the country are entitled to public school education.
Primary schools are funded by the government and are free to students of ages four to twelve. These schools are known to give their students a considerable amount of free time, which is considered crucial for well-rounded childhood development. One more reason for expats to put their children in a Dutch public school is the fact that they tend to learn the language more quickly here, and this can help them adapt to their new environment.
After primary school, there are three choices available in the Dutch public education system: VMBO (Voorbereidend Middelbaar Beroepsonderwijs), HAVO (Hoger Algemeen Voortgezet Onderwijs) and VWO (Voorbereidend Wetenschappelijk Onderwijs), all of which are essentially secondary school. These too are good options for long-term expats. In general, only those who are in the country on a short-term basis need to consider the private and international schools in the Netherlands.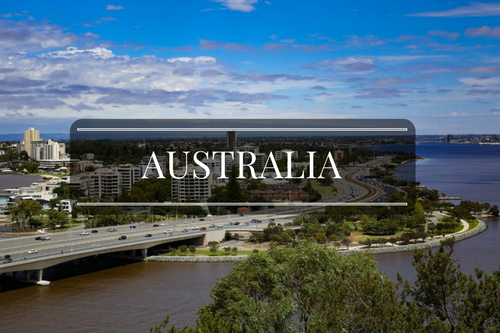 © Shahrokh on Pixabay
An impressive 84 percent of expat parents in Australia ranked its quality of education highly. Also, 64 percent maintained that education is easy to afford, compared to 45 percent globally. Australia's standard of education is known across the world and a number of expats move to the country mainly to become students. The government strongly focuses on diversity and equality.
Expat parents with children of any age will find many options to choose from. The main types of schools in Australia include public, faith-based, or private and international schools. For children from the age of five to the age of 16, school attendance is compulsory.
There are only a few international schools in the country. There are some schools that offer the IB curriculum, while in some cities there are schools that offer the curricula of other countries. Fees at international schools can be high and the best-reputed schools may have long waiting lists.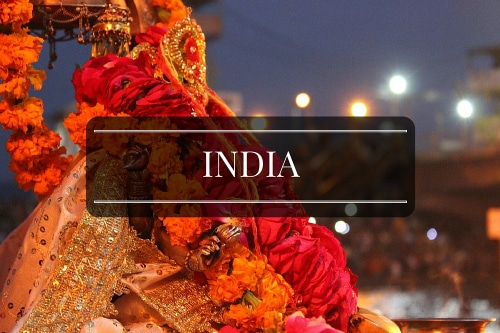 © Jeevan on pixabay
The education system in India is of a high standard, but can be expensive for expats. Nearly 48 percent of expat parents in India felt that education in India is expensive.
The public school system in India fails to meet the standards of most expats, as the class sizes are larger than international norms and the facilities may be mediocre.
Private schools have a better reputation, although they put emphasis on results and rote learning.
India has a good number of international schools, many of which are American and British internationals schools. Like international schools in most other destinations, they can be very expensive. Expats moving to India on an employment package should ensure that it includes a sizable school fees allowance.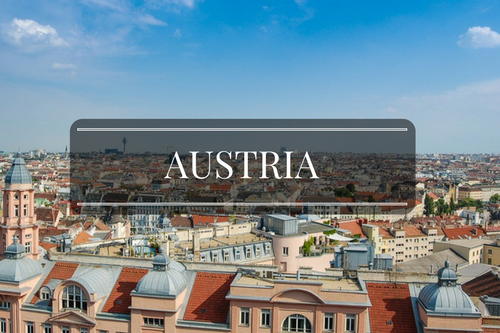 © jarmoluk on Pixabay
Schools in Austria are of a good quality and provide a culturally rich educational experience. 85 percent of expat parents in Austria rated its quality of education favorably.
Austrian public schools are taught entirely in German. Most of the international schools are based in Vienna. These schools adhere to a higher standard of education, have more facilities and better infrastructure. However, in the popular schools, there is limited space and students may be denied admission even after paying sizable application fees.
Did you move abroad with children? How was the education system in the country you chose? Share your thoughts in the comments, or answer the questions here to be featured in an interview.