Leaving home for another country can be a daunting task for anyone, and expats usually have a number of apprehensions before they move. Each destination has its own particular set of challenges that need to be dealt with, as do individual circumstances. However, most expat concerns fall broadly within a few areas. Managing finances, career prospects, cultural integration and personal health and safety are some of the more frequent causes of worry.Fortunately, there are a number of preparatory steps that one can take to assuage some of your fears. The more groundwork you put in prior to moving, the more confident you will be to tackle the intimidating prospect of relocating overseas. Here are eight common concerns that expats have, and some thoughts on how to address them.
Cost of Living
According to InterNations' Expat Insider survey, the cost of living is one of the most common considerations of expats, with 38% of respondents admitting to having given thought to it before moving abroad. This is reasonable to understand, as the promise of a larger pay packet doesn't necessarily translate to a larger disposable income if you move to a country with a higher cost of living. Matters are further complicated by differences in currency values and it can all be quite difficult to comprehend initially.
There are many costs to consider when planning a budget, such as housing, utilities, travel, food and taxes. It's often wise to get professional advice on managing financial matters and keeping a generous buffer to meet unexpected costs that are sure to arise in a new location. Some careful research can help in estimating costs to a certain degree, and expat forums can often provide helpful cost-cutting advice too. The sooner you can familiarise yourself with your new surroundings, the easier it will be to find cheaper local alternatives and so alleviate some of the pressure on your finances.
HSBC's Expat Explorer survey found that nearly three out of every four expats worldwide (74%) were challenged by an aspect of money management abroad. They reported that dealing with multiple currencies, complicated tax systems and moving money between countries were some of the most common financial problems they faced. If you continue to be worried or anxious about future finances, it's always best to enlist the assistance of a financial planner before making the decision to relocate.
Economy and Job Market
The InterNations Expat Insider survey revealed that 35% of respondents had concerns about the economy and labour market they were moving to, with expats aged 26 to 40 most likely to think about it. Certain countries have more difficult work environments to adjust to, the most notable perhaps being Japan, where almost half of the surveyed expats agreed it's something they struggle with.
Finding a job abroad for oneself or for a partner can be a cause of stress. Even with a job in hand, there can be worries related to fitting in successfully in a new environment. Ambiguity about workers' rights, permits, required qualifications and specialized skills are legitimate concerns that expats frequently have.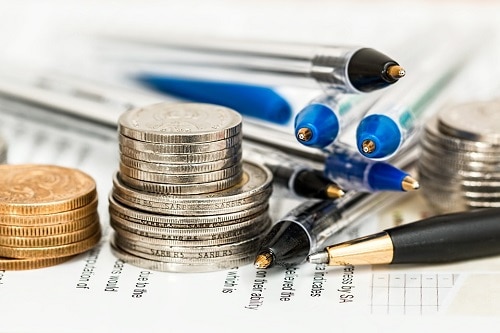 Financial concerns on a personal and national scale are common worries for expats
© stevepb on Pixabay
Preparation is key to addressing some of these problems. Before moving abroad you should get as much information about the market as you can, noting any differences in policies and practices. Do your homework and read up on the local political situation and relevant financial news so that you aren't caught unawares down the line. Connect with industry professionals and other expats to gauge how the economic landscape is, and sharpen any pertinent skills to get a leg up on the competition. Often social media contacts such as Facebook friends and LinkedIn contacts can provide you with the kind of insight you're looking for.
Personal Safety and Crime
32% of expatriate respondents (and 36% of expat parents) in the InterNations survey cited personal safety and crime as a concern for them before moving to a new host country. This was an even bigger consideration for those moving to African countries, where closer to two thirds of those surveyed listed this as a factor. There is always a fear for one's own safety when travelling to an unknown place, but there are a few measures that can be taken to allay this worry.
Most places in the world publish detailed crime statistics that are freely available to the public. When choosing a place of residence, make sure to study the surrounding locality and historical trends relating to criminal activity there. Most cities have areas that are widely regarded as unsafe by locals, and so accordingly should be avoided.
Local expat forums and social media platforms are good ways to connect and figure out where the safest areas to stay are. Some cities might be dangerous for women and children to be out alone at night, so getting a good idea of the native culture is important to staying protected. Also make it a point to get details and contact information for the local law enforcement infrastructure that's in place.
Language Barriers
Learning the local language is an important part of feeling at home in many host countries. Overall, 28% of respondents globally in the HSBC Expat Explorer survey felt it is an important factor in settling in. Not knowing the lingo can certainly have a negative impact on one's ability to integrate with the local community, and 63% of expats report that they have in fact learnt it. In the InterNations Expat Insider survey, 26% of respondents were concerned that learning a new language would be a burden on them.
Fortunately, with learning tools now freely available across a variety of media, it's easier and less expensive than ever. It's advisable to get a head start before you make the move, and many mobile apps, websites and books can help you get accustomed to the new language. You can go further by getting a language tutor, or finding someone who speaks the native language in your current home and practicing with them.
Learning to communicate in a new language can seem like a daunting prospect
© sasint on Pixabay
Once you relocate, don't hesitate to immerse yourself in the language. It's far better to make mistakes and correct them, than not to try at all. Often you will find that locals appreciate your effort and offer to help you, and it can even become a basis for friendship. Try to watch the regional television channels, listen to the radio, and hear how native people around you converse. With the right mindset, you can pick up a working knowledge of the local dialect pretty quickly.
Healthcare and Potential Health Risks
The HSBC Expat Explorer revealed that almost 30% of expats who responded were concerned about the potential quality of, and access to, healthcare in the country they were moving to. This was of greater significance to retirees who were more likely to need medical attention, and to parents who were concerned for their children's wellbeing.
The cost of private healthcare continues to rise globally, while the quality of public healthcare often leaves much to be desired. Not having adequate healthcare provisions in place for your family can be a very costly mistake in the event of an unforeseen emergency. It's also possible that hospitals will refuse treatment if you do not have an accepted form of health insurance, so it's essential to know what the policies are.
Potential health hazards in a new country are also a legitimate cause for concern. It's best to check with a qualified health agency about whether you are required to take any specific precautions or inoculations before travelling.
Research the various healthcare and insurance policies available to you and choose the one which best suits your family's needs. It's advisable to spend a little time and money upfront to get fully covered, so that you are prepared if medical treatment becomes necessary.
Relationships
It's common for expats making a move to be concerned about the impact it will have on their existing relationships.
If you're a spouse accompanying a working individual, if can be difficult to adapt to a new environment. A radical shift can expose cracks in a relationship, and there are instances where a spouse wants to return to the comforts of their home country. Communication is vital to ensuring that both partners are on the same page and pulling in the same direction.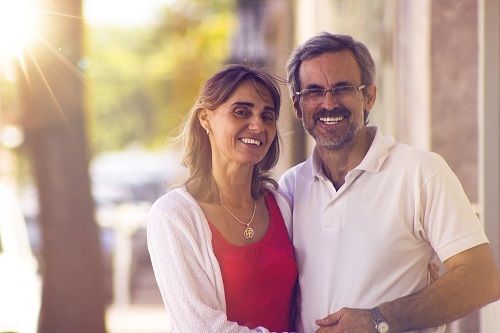 Some people worry about the impact moving abroad might have on their relationships
© wixhard on Pixabay
Fortunately for couples, the HSBC survey found that 54% of expats who moved abroad because their partner accepted a job believed that the move strengthened their relationship. Overall, 49% of expats in a relationship say that the journey overseas has brought them closer together, compared to just 18% who disagree.
Relationships back home can be a little trickier to maintain. Over a third of HSBC's respondents claimed they were worried about missing friends and family after relocating. But with the various video messaging and chat applications like Skype, Whatsapp and Facetime available nowadays, it's probably easier than ever before to stay in touch. It's imperative that you take the lead in connecting regularly, whether it's by calling in or catching up on a social network. Hearing from friends and loved ones also helps to alleviate any loneliness or homesickness you may be experiencing in a new country.
Making Friends
Having to make new friends can be an overwhelming challenge for many, particularly in alien surroundings. According to the HSBC expat survey, over 40% of respondents stated that making new friends and integrating into a new social circle were concerns they held, and over half (51%) said that this was an important part of feeling at home.
The InterNations survey reported that 52% of expats were struggling with the loss of their personal support systems, a concern particularly prevalent among those aged 26 to 30. It's heartening though that a much smaller percentage of expats (26%) said they had difficulty making new friends.
Perhaps the best way of building new bonds is to participate in something you are passionate about that involves other people. Finding a common interest is a proven way of making long-lasting friendships. Whether it's playing a sport, taking a class or doing volunteer work, you are sure to meet like-minded people to interact with. Introduce yourself to colleagues and neighbours, and visit the local pubs, recreation centres or expat groups that may be around. A quick search online may find other expats who are in the same boat, looking to connect nearby. Don't be afraid to take the first step, and you may well be rewarded with enriching new relationships.
Adapting to a New Culture
Although it isn't the primary concern for most, a significant number of expats do worry about their adaptation to a new culture. According to the InterNations survey, 22% of expat respondents said they experienced an element of 'culture shock' after moving. This is apparently a bigger phenomenon for those who relocate to countries in Asia and the Middle East, which generally have a more conservative way of life than others. It can be startling to jump straight in to a completely different culture from your own, and that's why a certain amount of preparation is important.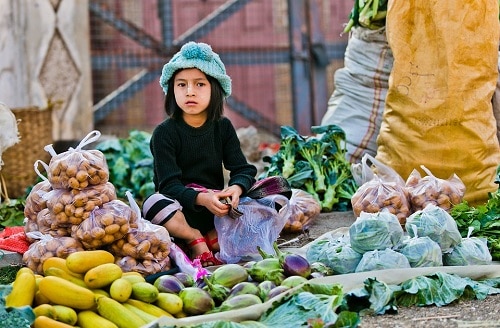 Adapting to a new culture can feel strange at first
© ngd3 on Pixabay
In the HSBC Expat Explorer survey, 38% of expats worldwide felt that understanding the local culture was an essential part of settling in to their new home. To that end, it would be beneficial to read up on the local customs and interact with people familiar with the region ahead of time. On your part, it will require some flexibility and adaptation. You may need to alter some of your habits, the clothes you wear or the food you eat. In time, you will gradually adjust to the unfamiliar culture until it becomes your new normal.
What were your concerns when you moved abroad, and how did you address them? Share your thoughts in the comments below, or answer the questions here to be featured in an interview.