There are plenty of factors to consider when deciding to relocate abroad. Practical matters such as visa requirements, healthcare, taxation, language and culture shock play a significant role in deciding where to settle down. Many expats move abroad on job assignments, while others move to countries that have jobs on offer especially for foreigners, such as English teaching jobs.Living costs constitute another consideration, and for many, it is perhaps the most important factor as the choice of location rests upon how economical it is to live there. The everyday living costs need to be reviewed, as do other costs such as food, petrol and entertainment.
Within a particular city itself, there are likely to be areas that are more expensive. These are generally the tourist areas or expat hotspots. While being costlier, they offer the benefit of having an established foreign community. Areas at the city outskirts or rural regions are likely to be cheaper. Expats must also take into account exchange rates and take the necessary measures to protect themselves against fluctuations by negotiating a contract which provides a fixed rate for up to a couple of years if possible.
The cities of the world are known for a wide range of things – some are popular because of their architecture, while some are known for their street food. Here are a few cities that are known for being the most expensive in the world for expats.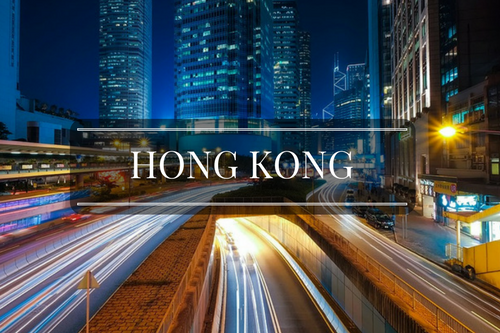 © tpsdave on Pixabay
Mercer's 2016 Cost of Living rankings placed Hong Kong as the most expensive city in the world for expats to live in. Accommodation costs could account for a large portion of an expat's expenses due to the overinflated property market. Having housing allowance included in the employment contract can help to considerably lower accommodation costs. Daily items are also expensive in Hong Kong since much of the produce is imported.
Expats, however, earn well here and are able to meet the high cost of living. Since Hong Kong is a modern city with excellent infrastructure, an efficient healthcare system and schooling that meets international standards, expats are also able to enjoy a high quality of life. Hong Kong is a safe place to live and offers a number of entertainment activities. Since owning a car in Hong Kong is expensive, expats can make use of the public transport system, which is known to be cheap and dependable. Taxis are also available.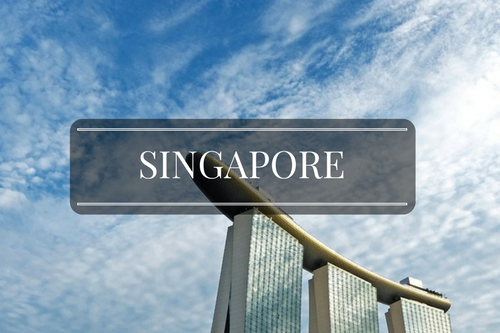 © cegoh on Pixabay
For three years in a row now, Singapore has ranked as the world's most expensive city in the Economist Intelligence Unit (EIU) report. This is despite the fact that consumer prices have reduced.
The Worldwide Cost of Living survey found that Singapore remains expensive in a variety of categories, including when it comes to buying and maintaining a car. In certain categories, such as general groceries, Singapore was found to offer the same value as New York.
Expats living and working in Singapore usually receive packages that match the high costs, and much of the time these also include benefits such as reimbursement for accommodation, transport and education expenses.
Public transport is also a good lifestyle choice, since owning a car in Singapore can prove to be expensive. Owners are required to pay for a Certificate of Entitlement, taxes, insurance and customs duties. The city also charges tolls for the usage of roads, which rise during peak hours.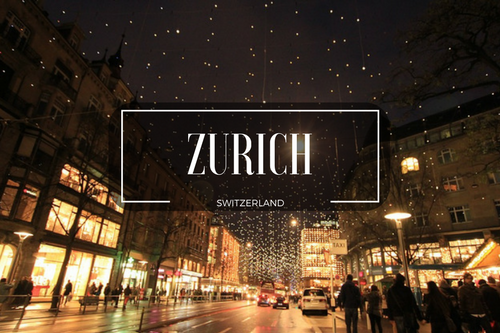 © susan_oh on Pixabay
Due to the rising strength of the Swiss franc, Switzerland has become a very expensive destination, as indicated by a global study of the cost of living for expats.
The local currency became stronger when the Swiss central bank decided to separate the franc from the euro. Switzerland's largest city, Zurich, in addition to being ranked as one of the best places to live in the world, now also bears the title of second most expensive city for expats.
Zurich is the financial hub of the country and is known for its efficient infrastructure. Expats often find it difficult to find accommodation in the city since space is scarce, and the places that are available, come at high prices due to a competitive rental market.
There is more to Zurich than commerce, however, and the city also has a tradition of arts and culture, evident in the many museums and art galleries. Living costs are high, but expats will find that the salaries offered by Swiss companies are also among the highest in the world. One of the best steps expats can take is to negotiate a good employment contract.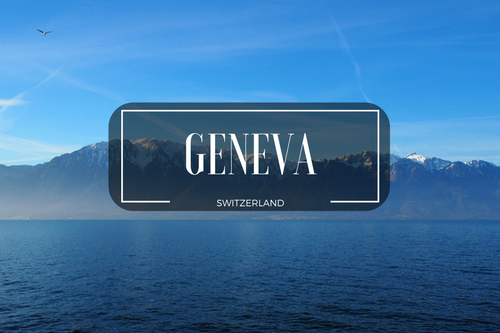 © AdrienBe on Pixabay
Geneva is known to be an expensive place to live in, even by Swiss standards. Expats are likely to find that living in Geneva can feel like a luxury due to the high quality of life. The city has a considerable foreign population working for international organizations with headquarters in Geneva.
Accommodation can be difficult to find in this international city. For a rental apartment, expats may have to pay up to three months' rent in advance. Public transport is cheaper than owning and running a car in Geneva.
Expats with families will find that schooling costs can take up a large chunk of income. There are a number of reputed international schools across the city, but they usually charge high fees, even without taking into consideration costs like books, uniforms and school trips.
One of the most popular things to do in Geneva is skiing, which can also be expensive at the resorts. The alternative is to use the free trails, which allow for activities such as biking and walking.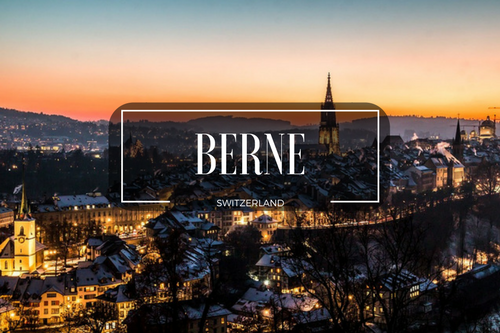 © Felix_Broennimann on Pixabay
Another Swiss city, Berne, also ranks among the most expensive cities in the world for expats. Berne is Switzerland's fourth most populous city and has a strong economy. It has a very low rate of unemployment. For expats, the job scene is even better considering there are several international companies in different sectors with offices in Berne.
The city attracts thousands of expats each year. Food, manufacturing and tourism are the main drivers of growth for the economy. The city is also encouraging towards small businesses and start-ups. Like Zurich and Geneva, it can be challenging for expats to find affordable accommodation. They may also be required to pay compulsory fees on taxes, utilities and taxes.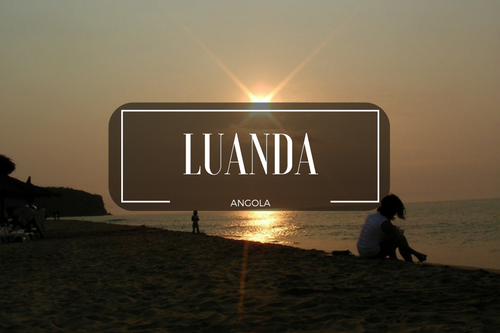 © mdcruz01 on Pixabay
Angola's capital city, Luanda, sees the majority of its population living in slums, but still figures among the world's most expensive cities for expats. It is evident from this that expats in the city live a segregated life, mostly within housing compounds in affluent neighbourhoods such as Luanda Sul, a new suburb. These areas have many international schools and are inhabited by a number of expat families. Expat housing is usually in the form of compounds that provide a high quality of life with adequate security. These compounds come at high prices and accommodation tends to be the biggest expense for expats.
Most expats own cars, as the city has only basic public transport. Continuous war left Angola with barely any infrastructure for production and manufacturing. Even agriculture suffered due to the unavailability of usable land. As a result, everything is imported, resulting in astronomical prices. In Luanda, transport costs are added on to almost everything. As petrol prices rise, the cost of goods also increases.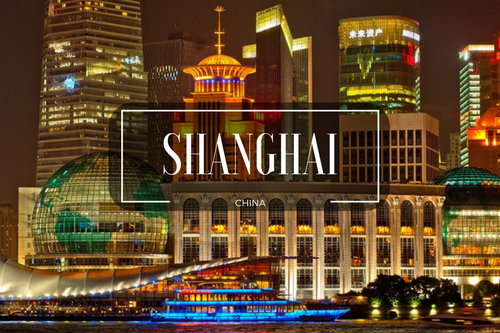 © hbieser on Pixabay
Shanghai's living costs are known to be the highest in the country. But this can also depend on lifestyle choices. There are expats who live and work in Shanghai, while maintaining an economical quality of life. There are also those who enjoy more luxurious lifestyles.
Imported produce is easy to find in the city due to the many foreign markets. Expats can cut down costs by buying produce locally from vendors, where the prices could be nearly half the prices at supermarkets. Shanghai also has many small restaurants where food is cheap and ideal for those on a tight budget. The eateries that serve foreign food tend to be more expensive and many of them also add a service charge, since tipping is not a norm in China.
Healthcare expenses can vary greatly. Expats need to have medical insurance while living in China as the expenses at private hospitals can be as high as those in western countries. The advantage of living in a city like Shanghai is that one can get great deals in the local markets on a wide variety of things, ranging from clothing to electronics.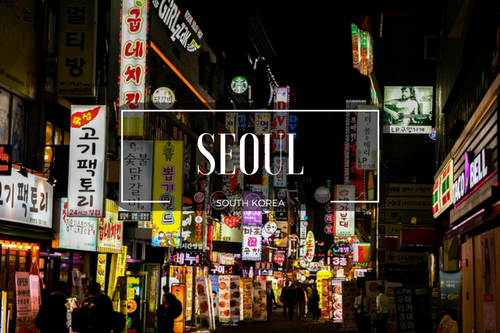 © 8minwoo on Pixabay
The capital of South Korea, Seoul, is the main industrial hub of the country and a densely populated city. Seoul is a modern destination with a landscape that predominantly features high-rise buildings. On the other hand, it also retains its traditional character with a variety of museums, old palaces and places of worship.
The cost of living varies depending upon the location within the city. In general, housing can be expensive, while food costs tend to be lower than in other regions. To rent an apartment in Seoul, expats may have to put up a considerable security deposit. The landlords invest this money and return the sum at the end of the contract period, but keep the interest. Paying a higher security deposit could be used to negotiate reduced monthly rent rates. Petrol costs are on the higher side in Seoul, although this won't be a problem for expats who opt for public transport, which is both convenient and cheap.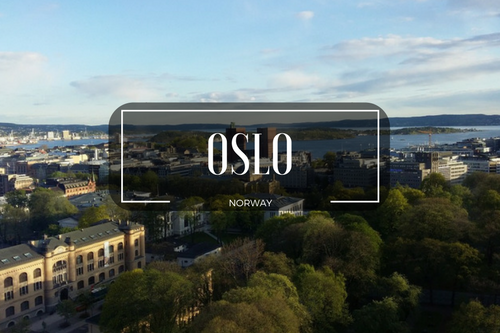 © office8 on Pixabay
Norway is known for its steep cost of living. Oslo, the country's capital and its most populous city, regularly features in surveys as being among the most expensive destinations in the world. Expats in Oslo do manage to balance these costs since they earn well in the city.
Norway also offers a number of benefits as public services. Due to Norway's egalitarian society, there is a very fine margin between high and low incomes. As a result expats may find that they lose much of their salaries to taxation and are left with a lower disposable income than people working in other trades.
Saving money can also pose a challenge over time and many expat families find it hard to manage without two incomes when they first arrive in Oslo. One way around this is to negotiate a good relocation package. Food is mostly imported in the country and also bears a VAT. Housing is expensive in the city centres, but gets cheaper towards the outskirts. Other expenses to account for while planning an expat budget include eating out, travel and entertainment, all of which can be quite expensive in Oslo.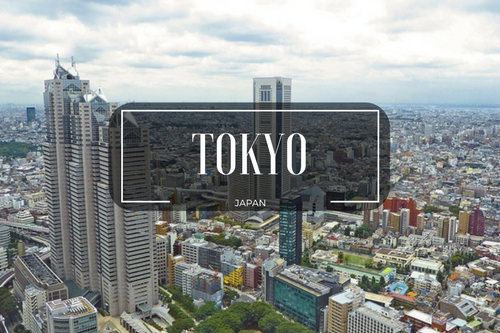 © cegoh on Pixabay
Japan has a reputation of being incredibly expensive for expats. Salaries tend to fall in the higher range, though, and most residents enjoy a high standard of living.
Tokyo is a city of myriad opportunities. It is also crowded, cosmopolitan and dominated by high-rise buildings. Food and eating expenses can be kept economical in Tokyo because there are so many choices available. Produce can seem expensive at first, but it usually is worth the price since fruits and vegetables are locally grown and sold in excellent condition.
As with almost all the other cities in the list, Tokyo has high accommodation costs, and this constitutes the largest expense on the average expat's budget. There is competition even for small spaces, leading to a hike in rates. Tokyo's public transport system is reliable, but also expensive. The majority of expats in Japan do not have cars due to the difficulty of driving in the crowded cities. Expat families that choose to send their children to international schools need to factor in the costly fees. There may even be a charge for application and for holding a place for a student. However, the Fukushima power plant disaster and its aftermath has caused Tokyo to slide down multiple places in surveys of the world's most expensive cities.
Have you lived in one of the cities named in this article? Share your experiences in the comments below, or answer the questions here to be featured in an interview.