Many people would love to live abroad, often in a specific country or part of the world, but find it difficult to do so because of a lack of suitable job opportunities there. For those who don't want to wait till they retire to act on these dreams, a great option is to move abroad as an entrepreneur. Of course, both the expat life and the entrepreneur life are full of challenges and neither should be jumped into casually. When you combine the two, you are essentially doubling the risks and challenges, and should therefore be particularly thorough in your research and planning.The choice of location is one of the most important decisions you will make as an expat entrepreneur, and this will largely depend on how business-friendly the location is. Other factors are important too – the typical expat criteria such as climate, culture, language and so on always apply. However, for an expat businessperson, the make-or-break criteria will always be whether or not a place will be good for your business.
This can be further broken in down into several factors, such as the ease of dealing with local bureaucracy, levels of corruption, taxes, and so on. There are also factors that each individual business will need to consider, such as the market for their product or service, and whether or not the local infrastructure will support or hinder their particular kind of work. For expat businesspeople who are essentially digital nomads, perhaps the only factors that will matter are the climate, the cost of living, and the culture.
However, for most other expat entrepreneurs, the local economic and business environments are extremely important considerations. Based on the factors that affect the average expat business, here are ten of the best cities in the world that you might want to consider as your next location.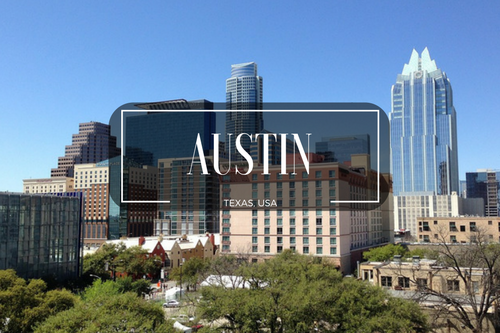 © KBaucherel on Pixabay
The US has numerous cities that are great locations for all kinds of entrepreneurs including expat entrepreneurs. Picking one city in the country is particularly difficult, especially since there are so many different types of businesses, all with their own needs and considerations. However, judging by most parameters, the best city in which to run an expat business is probably Austin, or rather, the Austin-Round Rock metropolitan area, which includes the city of Austin and Round Rock, a rapidly growing suburb on the outskirts of Austin.
A report by Nerdwallet earlier this year ranked Austin-Round Rock as the best city in the US for young entrepreneurs, ahead of places like San Francisco and Salt Lake City, and other reports and analyses over the last few years have been equally positive. Business costs and the cost of living are both lower than the national average, and taxes are also business-friendly. The city has an estimated 23,500 small businesses, including an abundance of tech startups, as well as investors, business incubators, and co-working spaces.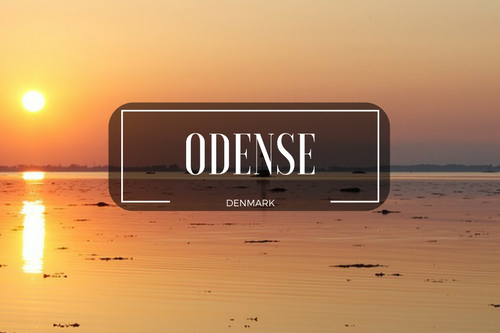 © SteenJepsen on Pixabay
Copenhagen is the Danish city that is most often described as the best place in the country for expats to run a business in, but of late, the little-known city of Odense has been attracting a lot of well deserved attention. Denmark as a whole is one of the most expensive countries in Europe and in the world, and Copenhagen is one of its most expensive cities.
On the other hand, Odense is probably the cheapest major city in Denmark, and is also in many ways becoming its most livable. The cost of running a business is relatively low in Odense, and living expenses (including basics like rent, food, and transport, as well as things like entertainment and recreation) are fairly low. The cultural life of the city is booming, especially its music scene. In addition however, the city is making serious efforts to attract and support all kinds of businesses, with a focus on developing both office and residential spaces, and keeping the tax system stable and easy to navigate.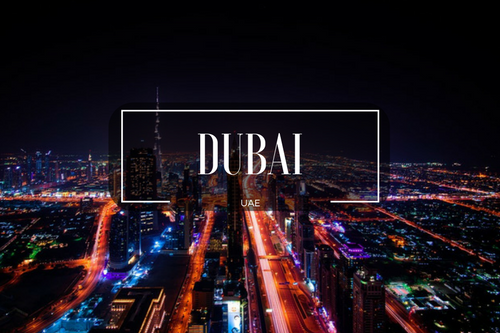 © bulletrain743 on Pixabay
For several years now, Dubai has ranked high on the list of the best places in the world to run a business.
It's a particularly great location for expat entrepreneurs – after all, out of a total population of 9.2 million, 7.8 million are expatriates (as per 2013 figures). The UAE as a whole doesn't have a particularly high ranking on most lists and reports – for example, it ranks 31st out of 185 countries on the Ease of Doing Business Index – however, the Emirate of Dubai does much better than all the other emirates, and its capital city ranks among the best in the world.
HSBC's Expat Explorer report describes Dubai as one of the four best places in the world in which to be an expat entrepreneur. The country as a whole enjoys more political stability than its neighbors, and along with this comes great economic stability. Expats say that Dubai also has a great business culture as well as rules and regulations relating to business, all of which make it easy and rewarding to run a business here.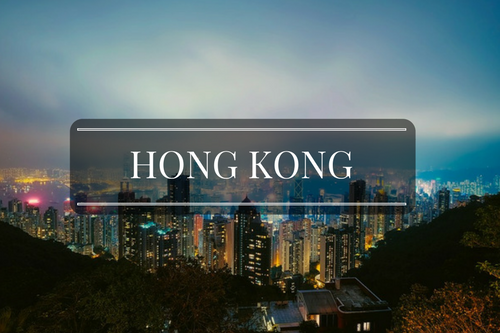 © tpsdave on Pixabay
Hong Kong is one of Asia's biggest business and financial hubs, and is again a city with a huge population of expats, many of them businesspeople. The city has a strong, stable economy, excellent infrastructure, low levels of corruption, and laws that are mostly straightforward, business-friendly, and easy to follow.
It is possible to register a business online in a matter of a few hours, and many other procedures, including tax calculations and payments, are highly simplified and digitized. In general, the business culture is fairly modern and forward-thinking, with a huge number of startups.
The multicultural nature of Hong Kong also makes it easy for expats to do business here, unlike many other Asian countries, which present a number of cultural challenges. Hong Kong is one of the four cities mentioned in the Expat Explorer report as great places to start a business in as an expat, and is fifth on the Ease of Doing Business index.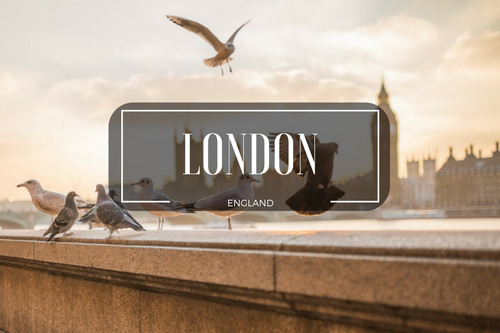 © Unsplash
London is the third city that respondents to HSBC's Expat Explorer survey described as a great place to start a business. The city has a thriving startup culture and great cultural diversity, with expats and immigrants from all over the world living and working here.
In recent years, the city has repeatedly been described as the best city in Europe, and sometimes in the world for innovation, particularly in the digital realm. The country as a whole is a great place for expat businesspeople, with its strong economy, its stable political situation, its vibrant business culture, its excellent infrastructure, and its geographic location and ties to many other countries.
The benefits of belonging to the European Union are of course currently in question due to Brexit, but even after this, the UK and the city of London in particular will no doubt continue to draw expat entrepreneurs.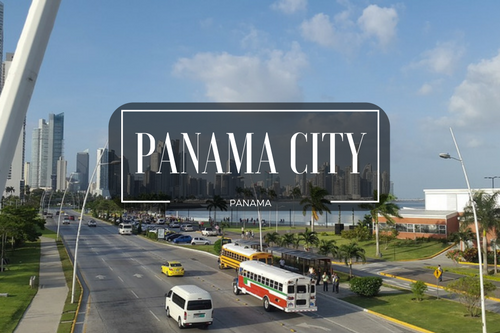 © tvshoppingpty on Pixabay
Panama City is also an excellent location for expat businesses, especially for expats from neighboring countries. The country is stable both politically and economically, uses the US dollar as its currency, has excellent infrastructure, and is very welcoming to foreign investors and businesspeople. In addition, starting an expat business here is fairly easy, taxes are relatively low, and the country as a whole has a great pool of skilled labor.
All of this has drawn a great number of young and entrepreneurial foreigners to the city, making for a very diverse and vibrant environment. Very importantly, unlike many other countries and cities that can boast of all these advantages, the cost of living and the cost of doing business in Panama City are both relatively low.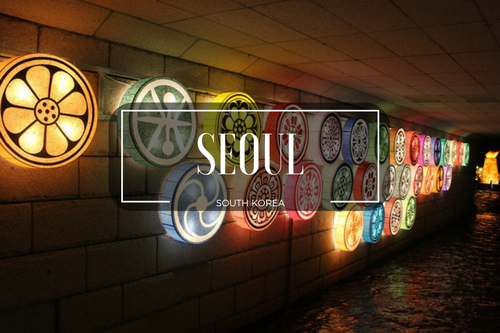 © storypacker on Pixabay
Seoul is one of the lesser known places on our list, not only around the world but even within South East Asia. However, in the last few years it has been drawing more and more expat entrepreneurs, both from its neighboring countries and from much further away.
The city is eager to encourage expat businesspeople to set up shop here, and has been taking a lot of enthusiastic and innovative steps in this direction. The local government in Seoul offers classes for expat entrepreneurs, provides translation services and networking support, and also helps them obtain office space in the city, sometimes even providing free office space for small startups.
As a city, Seoul is well developed and safe, with excellent public transport and other infrastructure that makes it easy for expats to settle in. There are of course cultural challenges, many of which affect the way that business is done, but for anyone willing to put in the effort, these are possible to deal with.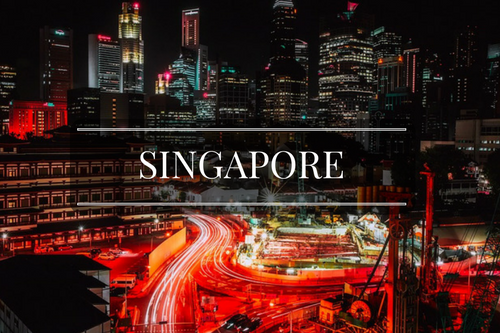 © tpsdave on Pixabay
It's no surprise that Singapore is on this list of places that are great for business. Right since the start of the Ease of Doing Business index in 2006, this little island city state has come out at the top, in spite of the many changes in the parameters used to create the index, and in spite of the ups and downs of the global economy.
Singapore is also the one of the four most entrepreneur-friendly cities mentioned in the Expat Explorer report. The city has a thriving startup culture, a strong, stable economy, some of the best infrastructure in the region, simple and straightforward laws and processes, and is a major global hub in finance and banking. It also home to people of diverse cultures from all over the world, which makes it easy to settle into and navigate while also keeping things exciting for any entrepreneur.
Singapore's high cost of living is the one challenge it presents, but for most entrepreneurs here, the returns on their investments are enough to overcome this.
© tingyaoh on Pixabay
Taiwan has a thriving economy, excellent infrastructure, and very business-friendly laws and processes.
The country's business culture is rather formal, and strictly follows many of the typically Asian customs relating to etiquette that make it difficult for outsiders to adjust. However, Taipei in particular is quite modern and diverse, and is a thriving business hub in the region.
In recent years, the national government as well as the local government in Taipei have made great efforts to not only attract foreign businesses to the city, but to also help them set up and find success by offering seminars, grants, and subsidies.
Taipei is also an excellent city to live in because of the low cost of living, the lower levels of pollution, and greater warmth and friendliness compared to other Asian cities like Beijing or Tokyo.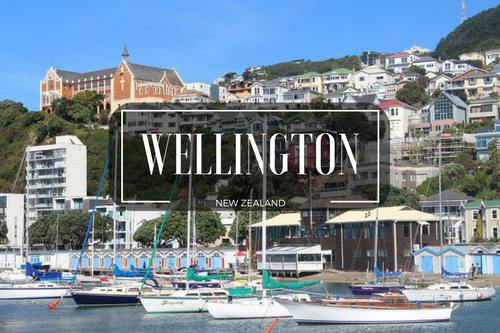 © reginaspics on Pixabay
New Zealand is often overlooked due to the amount of attention that its larger neighbor Australia gets, but in recent years, the country and the capital city of Wellington in particular have been attracting a large number of expat businesspeople.
The country places second on the Ease of Doing Business index, coming right after Singapore. Corruption levels here are low, infrastructure is great, the economy is stable and well developed, and setting up and running a business is quick, cheap, and painless.
Wellington has turned into one of the most expensive cities in the world in recent years, and New Zealand's visa requirements are quite stringent, but for those who can manage it, running a business here is extremely rewarding. Wellington is a bustling, exciting city to live in, and country as a whole is eager to attract foreign investment and entrepreneurship, and offers a range of incentives to expat entrepreneurs, including some generous tax rebates.