Living abroad is an exciting and challenging prospect, no matter what age you might be and what your reasons are. People move abroad and change locations for many reasons.
Many expats are at a stage in life where they lead an independent life, and do not particularly need to consider anyone's needs but their own when moving abroad.Relocating an entire family, on the other hand, brings with it a set of unique challenges. For expat families, the top concerns typically would include safety, the quality of education, childcare, and healthcare, and the overall quality of life.
In terms of factors like social life and recreational options, the requirement is usually for options that are suitable for children, or at least for the family as a whole.
There are plenty of great expat destinations that fall short when it comes to such factors. However, here are a few expat destinations around the world that are great for families.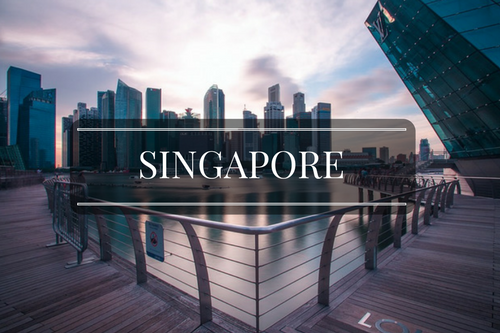 © JohnsonGoh on Pixabay
Technically an island city state, Singapore boasts a thriving financial center and has a lot to offer expats in terms of excellent career opportunities, great salaries and low taxes. Warm, sunny weather and a multicultural population are other reasons why expats feel comfortable moving to Singapore to live and work.
Despite being continually rated as an expensive city for expats, it has a considerable population of foreign nationals. A stable economy and job security are some of the main reasons for the sizeable population of expats. Singapore has diverse career options to offer to foreign nationals, and if you are relocating with your family, it offers some of the best healthcare and education opportunities in the world.
Although education here tends to be on the expensive end of the spectrum, there is a wide range of schools that are considered as the best in class for academics. Housing or accommodation is also costly, but if you are earning a good salary you could easily live well in Singapore. Childcare is also widely available for working expat parents, and is very safe, as the centers are all registered with the Ministry of Social and Family Development and are subject to regular checks.
Residents of Singapore can rest at ease when it comes to matters of crime and safety. Criminal activities, especially of a violent nature, are rare here. Expats say they feel safe at any time of the day or night in any part of the city, which is a commendable feat for a crowded global metropolis.
Singapore has four official languages: Chinese, Malay, English and Tamil. Offering all the comforts and amenities of the western world, it is easy to socialize and interact with other people, and as English is a widely spoken language, communication barriers should be of no concern. The city is well connected and has a convenient, affordable and reliable public transport system, which includes buses and MRT (Mass Rapid Transit).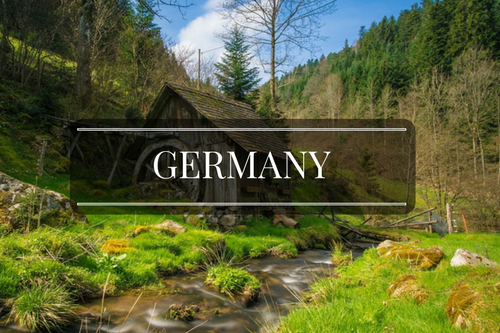 © hschmider on Pixabay
Living and working in Germany can offer expatriates many advantages. The country is one of the most densely populated countries in Europe, and yet it offers an affordable and good quality of life to expats. You can expect things to be clean and well-ordered, and families with children can look forward to a great quality of life. Germany has an excellent education system, and the healthcare standards are also good and reliable. The country offers a variety of cultural and leisure activities throughout the year, most of which are family-friendly.
The expat population in Germany is growing each year, as the country offers an excellent choice for foreign nationals looking for a boost in their careers. If you are an EU citizen, you don't need a visa to live and work in Germany, which makes it a great location for European expats. Being one of the main players in the EU, Germany also boasts one of the strongest economies worldwide. The fifth largest economy in the world, it is Europe's land of opportunity for skilled workers, and houses some of the world's largest and most innovative companies.
Germany offers a safe and secure social environment, thus making it a good choice of location for expats with families. On the other hand, childcare options may not come easily, as spaces are rare and highly coveted. There are however many options for international schools in Germany. The international schools here may be very different from the average public schools, and the choice of school for expat children would depend on the length of time the family intends to live in the country.
The German tax systems and social security plans can be rather complex for expats to understand. A considerable sum of your salary will go on contributions towards taxes and a public healthcare plan. Many expats prefer renting rather than buying accommodation and utilities, and waste disposal is charged extra. The country has a reliable and excellent transportation system, which includes buses, trains, trams and subways.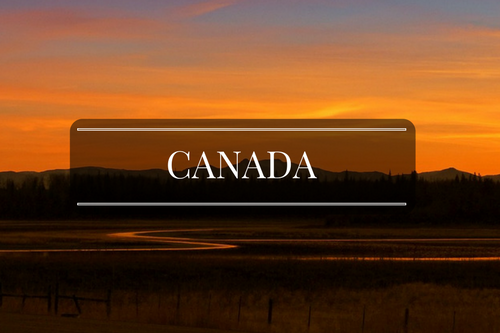 © werner22brigitte on Pixabay
Canada has one of the strongest economies in the world. The country welcomes and supports expats with specialized skills to support its ever-growing economy. The job market in Canada has been fairly stable over the years, but expats moving to Canada from the UK or the US should expect comparatively lower salaries. In addition, a large portion of the expats' monthly salaries will go towards taxes.
A diverse ethnic environment makes it easy for expat families to settle into Canada. English and French are commonly spoken, which makes interaction with the existing communities convenient for many new expats.
Expatriate parents with school-going children will find the education standards in Canada impressive. Public, private and international schools are the options one could choose from. Parents should consider that Canada does not have a nationalized system of education, hence the systems in each region could be similar but not the same.
Public transportation in Canada would be by either bus, trains, subways or trams in some places, and is largely regarded as safe and efficient.
A stable economy, an extremely robust national healthcare system, friendly neighborhoods and a very high quality of life are some of the reason expats favor Canada as a relocation destination.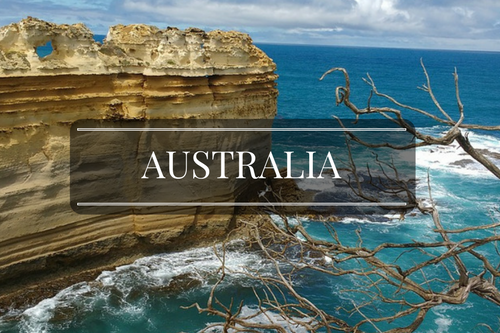 © RobO100 on Pixabay
Relocating to Australia is a very sensible choice – the country offers many benefits for the expat population, including an excellent quality of life and great job opportunities.
With its low unemployment rate and continuous growth, its natural resources and a growing service industry, the Australian economy is fairly strong. Socializing in Australia is relatively stress-free, partly because English is widely spoken, but also because of the increasingly large expatriate and immigrant communities here. English is the official language, and you are unlikely to have trouble communicating or conducting business in English.
People moving from European destinations to Australia will generally find that the cost of living in Australia is relatively high compared with their home countries. Eating out can be relatively inexpensive, however rent and groceries are costly. Expats are strongly advised to pay for health insurance, but remember that this will not include eye care or dental care.
Most Australian cities are great for families, especially those with children, because of the wide array of schooling options and recreational outdoor activities. The low population index and high standards of living are two of the main reasons why expats prefer Australia as a relocation option. Families relocating with children to Australia will find plenty of options for schools and will have to choose between public, faith-based or private (and international) institutions. State schools are open and accessible to expats.
Owning a car is usually considered a necessity if you want the freedom to travel, as the available modes of public transport are not great in Australia.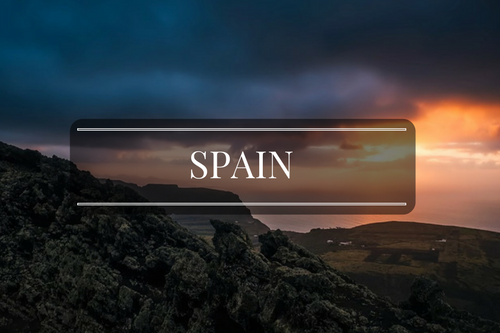 © tpsdave on Pixabay
With its endless beaches and year-round sunshine, Spain is one of Europe's favorite vacation destinations and also a popular relocation destination for expats. A considerable population of Spain consists of immigrants and expats, partly due to its close proximity to the UK and other European countries.
Spain is a favorable destination not just because of its sunny climate, but also its supportive employment laws. Since EU residents don't require a visa to work here, migrating can be a lot easier for them. However, employment opportunities for non-EU citizens are very limited. Most foreign nationals choose Spain for the lifestyle and not so much for the economy, which suffered a severe setback during the global economic crisis of the 2009.
Employment for skilled foreign workers or language teachers is relatively easily available, but getting a job in the tourism industry may be easier, since the country is among the favorite vacation destinations in Europe.
Many expats come to Spain to open businesses related to the tourism industry, such as restaurants, bars, cafes or nightclubs. In other sectors, unemployment rates are very high. It's important to note that most businesses are based on connections or word of mouth. A strong social network will take you a long way. A working knowledge of Spanish is important if you want to live in Spain, and especially if you want to work there.
Housing is fairly affordable in Spain, and if your finances are stable, it is relatively easy to live a quality life with your family. Most expatriate families living in Spain have found it easy to adapt to the local culture because the Spanish people are very open and friendly. One common concern for families moving with children is finding a good school, and the options here vary between public, private, international and semi-private schools.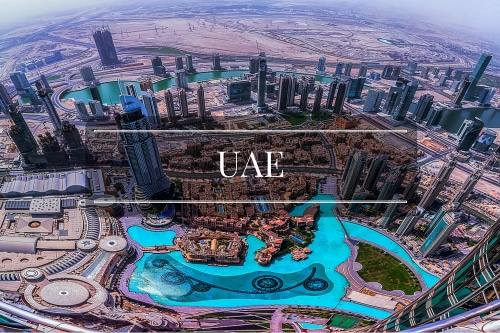 © Maher Najm on Flickr
The UAE is known as a commercially-driven expat destination with a vast array of career opportunities. The generous tax-free salaries that come with added perks, the warm climate, the multicultural environment, and the world-class education systems that are available are some of the highlights of the country.
Employment opportunities are abundant in the fields of tourism, banking, aviation, construction, oil and hospitality. Summers in the UAE can be testing, with the temperatures in July and August sometimes climbing above 45° C. December to March however are comparatively pleasant, with temperatures around 15°C.
The country has an active social scene due to the thriving expat community. Depending on your lifestyle, this can be as expensive or affordable as you like. However, rents and utilities tend to be expensive, so you may want to consider these costs if they are not already covered in your remuneration package.
Transportation in the UAE is affordable and convenient, with all parts of the city well connected by public transport systems. Expat families with children can find the best of international schools and universities here, and the country in general has low crime rates, making it one of the safest places to bring up children in.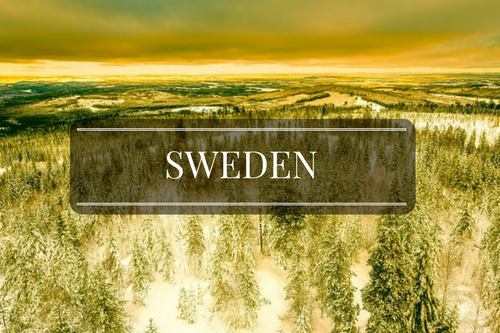 © tpsdave on Pixabay
Sweden's strong and stable economy places it high in the ranks of expat locations in terms of both job security and work / life balance; typically, workplaces offer five weeks of paid vacation per year. Over the years it has become one of the preferred countries for expats wanting to relocate with their families. Unemployment rates are very low in Sweden, and EU nationals find it easy to find a job here.
Affordable day care at subsidized rates is one of the major perks that draws couples with children to Sweden. The country also has one of the best nationalized healthcare systems in the world. Everyone in Sweden is eligible for the same healthcare facilities regardless of their nationality.
Education is mandatory between the ages of 7 and 16. Free, state-run education is provided to all children regardless of their nationality, and schools follow a national curriculum. However, since the medium of instruction at state schools is Swedish, many expat families choose to send their children to international schools that follow a British or American curriculum.
Sweden offers expats a lot of outdoor activities for both the summer and winter seasons. However, the popular idea of Sweden as uniformly cold is a bit of a myth – the weather in the north and south of the country is very different, and in general, while the south has cold winters and pleasant summers, the north tends to be very cold for most of the year. If you prefer a relatively warm location, you may want to explore the southwestern parts of the country.
Sweden's cities are well connected by buses and trains, and the public transportation system is one of the most comprehensive and affordable in the world.
English is widely spoken and understood here, but speaking Swedish can make it easier for expats to mingle and interact with the local community. While most employers will pay for Swedish classes for their foreign employees, there are also state-supported, subsidized courses that are affordable.
Most expats, depending on their length of stay in Sweden, prefer to rent accommodation; however, there is no restriction on foreign residents wanting to purchase property. Rents in Sweden are comparatively lower than the rest of Europe.
Have you lived in one of the places listed here? Share your experiences in the comments below, or answer the questions here to be featured in an interview.